Career switch to software engineering led to five NASA internships
By: Lacey Arnold (photographs provided by Tyler Choi)
Tyler Choi was studying political science and economics to prepare for law school, but as graduation neared, he wasn't sure if this was the right path. He started to ask himself big life questions: Is this something I want to do? Am I being pressured down this path?

After realizing he wasn't committed to law school Tyler went to work as a financial advisor for a few years while figuring out his next step. While working in finance Tyler became aware of how technology was shaping our future society.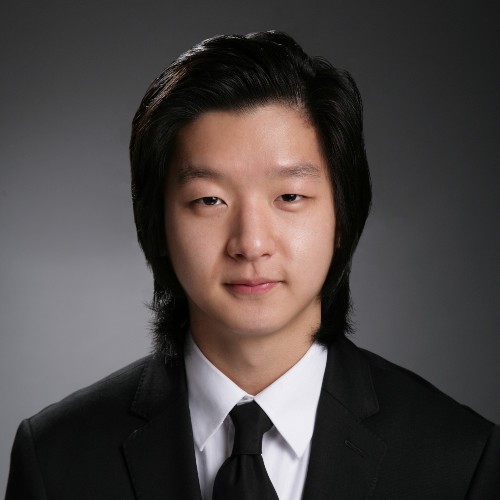 "I thought, maybe if I'm going to make a career switch and jump into tech that now might be the time to do so," said Tyler. "Of course, I was riddled with anxiety and doubt because doing anything like that is very scary."
Support network to make the switch
Having a brother and father working in the field of computer science gave Tyler the knowledge that it would be a tough switch, but the confidence that he could do it. In his exploration of programs, he found the nine-month Graduate Certificate in Software Design & Development with a pathway for admission into a master's program.
Before Tyler could apply, he had to complete a few prerequisite courses in programming I, programming II and college-level calculus at a local community college. Being new to tech and starting at zero, Tyler fought through the anxiety of doing something new. He knew the industry was competitive and felt like he was one of many jumping into tech, but even though the barrier to entry was high he knew the tech industry had a lot to offer.
Tyler recognized that he was making the switch in the greater Seattle area and felt fortunate that this area is so tech responsive. A few of his friends working at Microsoft and Amazon gave him some advice: find an internship your very first summer.
Being new to tech with barely a few prerequisites courses complete, Tyler didn't think that advice was going to work. While looking for internships, he completed the prerequisites courses and applied to the graduate certificate for autumn 2020.
Landing his first NASA internship
As someone fascinated by space, stars and the moon, Tyler applied to several different National Aeronautics and Space Administration (NASA) internships and only heard back from one that he'd been selected: software engineer at the Ames Research Center in Mountain View, California.
"Having applied to the graduate certificate gave me a boost in my application. But what I noticed is that NASA really values not just academic experience, but community experience and how involved you are in your school community," said Tyler.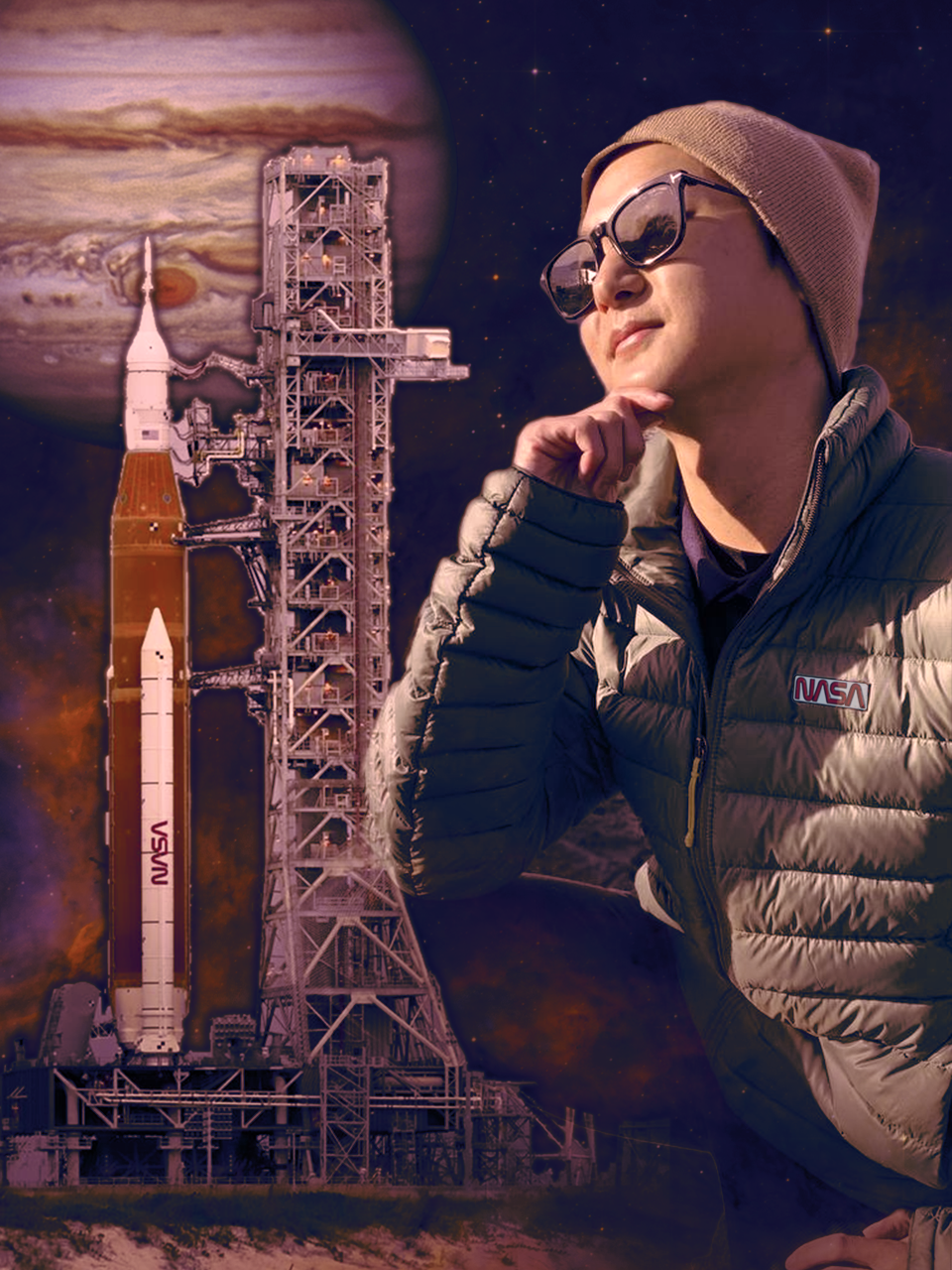 "The most important thing I recognized that is different with NASA, and perhaps the private sector, is that NASA really values nurturing people who aspire to become future leaders and those who are generally interested in space."
Virtual mentorship across five centers
Tyler's first internship at Ames went so well that it set the stage for continuing to work with NASA over the coming years. NASA leaders motivated Tyler to apply to intern at other centers. The pivot from on-site to virtual internships during the pandemic made it possible for Tyler to stay in Washington and experience working at five different centers all over the country: (Ames Research, Kennedy Space, Langley Research, Marshall Space Flight, HQ) all over the country and collaborate with NASA partners worldwide.
"I genuinely enjoyed the work experience, and just being able to work on specific missions that will support the future of space endeavors," said Tyler.
NASA hosted virtual gatherings to encourage intern networking and invited speakers to give seminars. Tyler remembers an incredible seminar presented by the chief principal of the James Webb Space Telescope, listening to astronauts share their space and training experiences, and watching presentations on the failures and mistakes NASA has made.
"There was a balance of intellectually intriguing presentations, but also these somber, important lessons and reflections that all emphasized the point that NASA doesn't give up," said Tyler. "If you fail, you fail, and you figure out what went wrong and try to do it again."
Exploring the Moon, science and Mars
During the first Ames internship, Tyler helped build a 3D map of the Moon—imagine Google Earth, but for the Moon. The map gives astronauts a 3D visualization of lunar terrain to help them better explore the Moon and navigate around mountains and creators.

Not only was it a fun experience working with lunar data sets, but Tyler could also see that everyone working at NASA wants to be there and is positively motivated. "There's something really empowering when people know that what they're trying to do is advance human civilization," said Tyler.
Tyler wanted to continue being a part of the NASA community with great mentors on different projects, so he continued to apply to be an intern at NASA. The next internship Tyler did was as a software engineer for the Kennedy Space Center in Merritt Island, Florida, where he was a part of their launch control systems.

Each rocket launch at the Kennedy Space Center requires a lot of data to be processed and examined before, during and after launch. "I was part of the launch control systems team handling some of that data in the firing room to help mission organizers and scientists understand what was going on," said Tyler. "I contributed to the Artemis rocket software refactoring and software code to the firing room systems that handles reading and monitoring data collected during the rocket launch."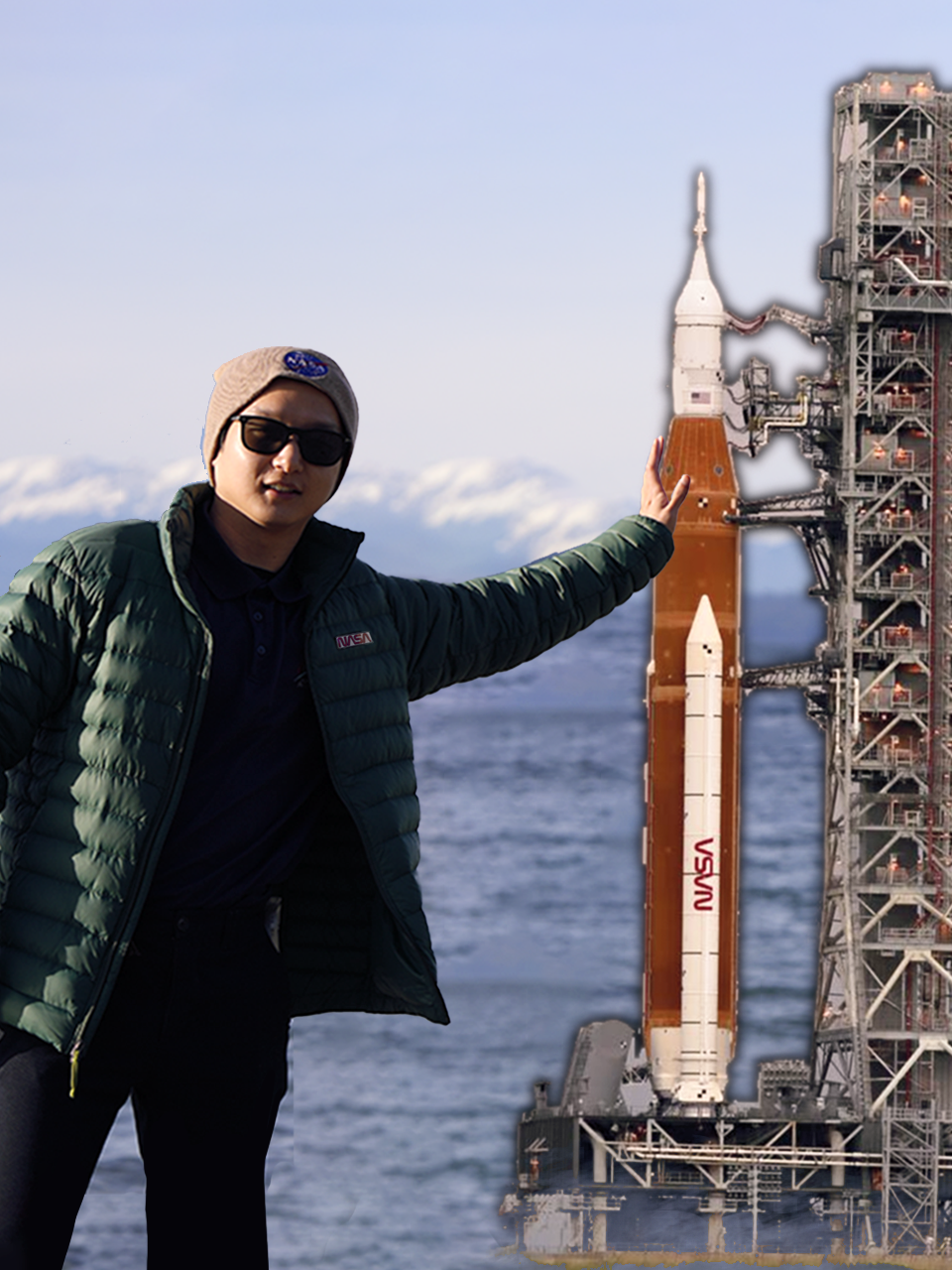 Next, Tyler interned with the Marshall Space Flight Center in Huntsville, Alabama, where he aided in building a VR training simulation of landing a lunar lander as part of the Artemis missions. The training simulation is a mixed reality experience where people can use a controller to practice landing a ship on the moon.
From there Tyler continued his software engineering internship experience at the Langley Research Center in Hampton, Virginia, where he worked on a data visualization room in VR. "That opportunity came about because of my VR experience at Marshall," said Tyler. At Langley, Tyler transitioned from working on space missions to machine learning and artificial intelligence (AI).
"There are a lot of scientists at NASA who understand the value of machine learning and AI, but they don't understand how it works since it's still a relatively new field." Tyler's role was to design a VR system that could help them understand how machine learning reaches its decisions.
To conclude Tyler's internship experience he worked as a technical researcher at NASA Headquarters in Washington, D.C., where he was part of the Mars Reconnaissance team. This team focuses on how humans are going to get to Mars and collaborates with Mars experts all around the world from different space agencies. This internship was very different because it didn't involve any software development, rather it was more about technical research and presentations.

"This was great to have the opportunity to work with distributed teams around the world from vastly different cultural backgrounds and perspectives," said Tyler. "But we were unified under the same goal—how are we going to get to Mars and how do we work together to become a multi-planetary species?"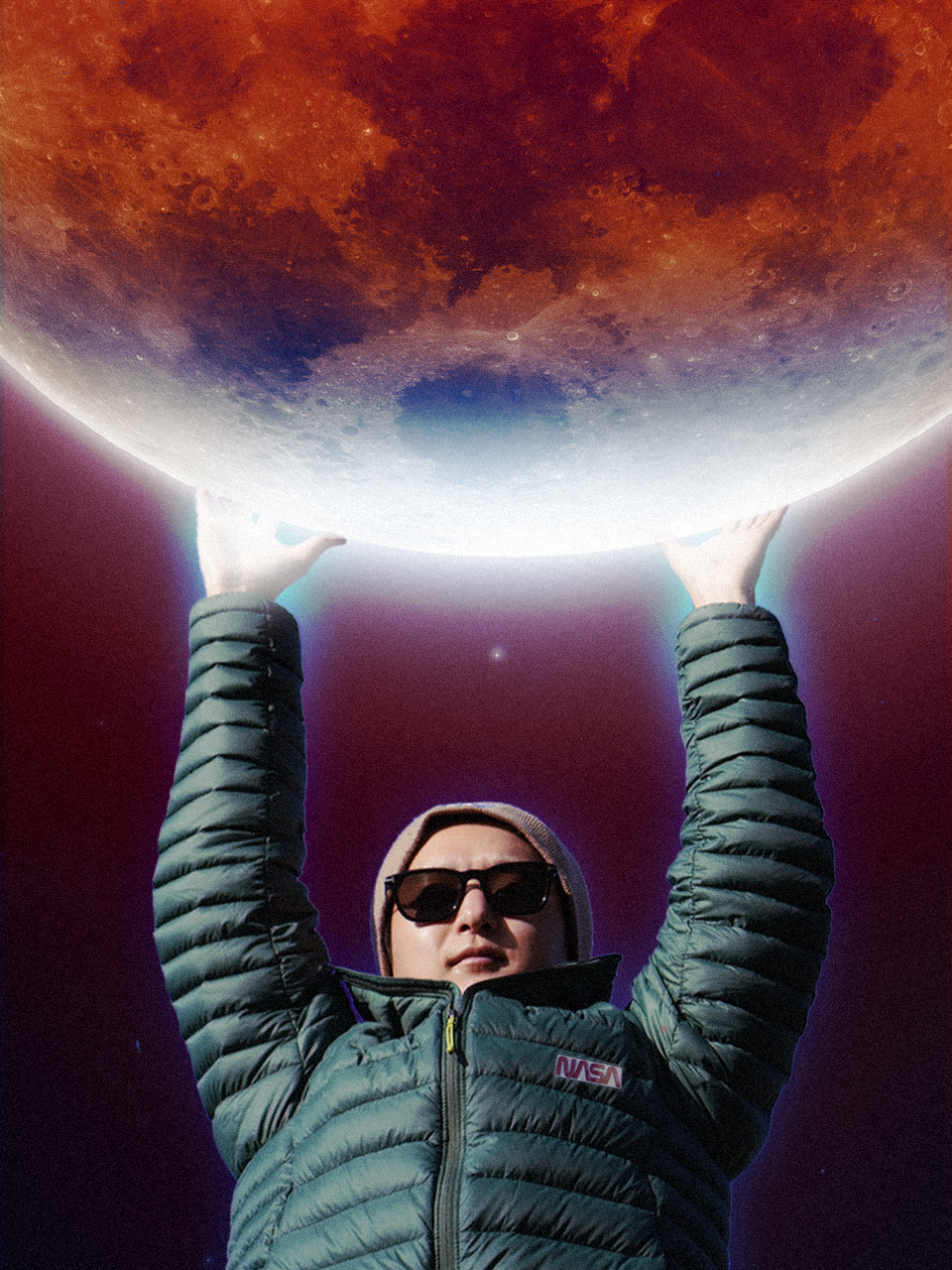 "I'm truly proud to have made a small contribution to a diverse set of missions that may have a positive impact at NASA, and mentors that I can stay in touch with for future opportunities," said Tyler.
Graduate research assistant in master's program
During Tyler's internship experience he was awarded the graduate certificate in spring 2021 and applied to the Master of Science in Computer Science & Software Engineering for autumn 2021. This opened doors for research opportunities.
Tyler's two years at NASA ended up giving him the experience needed to be awarded a graduate research assistant (RA) position with Dr. Kelvin Sung, professor in the School of STEM, Division of Computing & Software Systems.
"The research work that I'm doing is only possible because of my first internship at NASA—visualizing lunar terrain," said Tyler. As a research assistant, Tyler is playing a key role in visualizing earth terrain in virtual reality for a system to assist emergency service responders in search and rescue missions. The work Tyler is doing as a RA relates to his culminating master's defense.
"Professor Sung is great. He's not only a great advisor, but it has been a positive work experience that I feel has allowed me to make substantial progress as a software developer," said Tyler.
What's next? Don't let the fear and anxiety stop you.
As Tyler approaches graduation in spring 2023, he has found himself on a path of working in virtual reality and doing visualization of geographic information systems (GIS). "I've realized that mapping apps are so integral to society today," said Tyler. "Working with these mapping systems gives me more appreciation and I've come to learn that mapping tech is actually really interesting."
"Being where I am today now, I am so glad I decided to go down the graduate certificate to master's degree path," said Tyler.
The master's program was very challenging for Tyler, and at one point he didn't think he could finish, but he persevered and is so grateful he embarked on this journey. He wants others to know that "you might be full of fear and anxiety, but you just have to go for it. Be honest and diligent. Don't try to take unnecessary short cuts and good things may come."
Tyler hopes to inspire any students who are remotely interested in the stars, the Moon, and space, and who want to experience an enthusiastic and fun working environment, to look up NASA and give it a shot.