Excellence in Cybersecurity Education
National Center for Excellence in Cybersecurity Education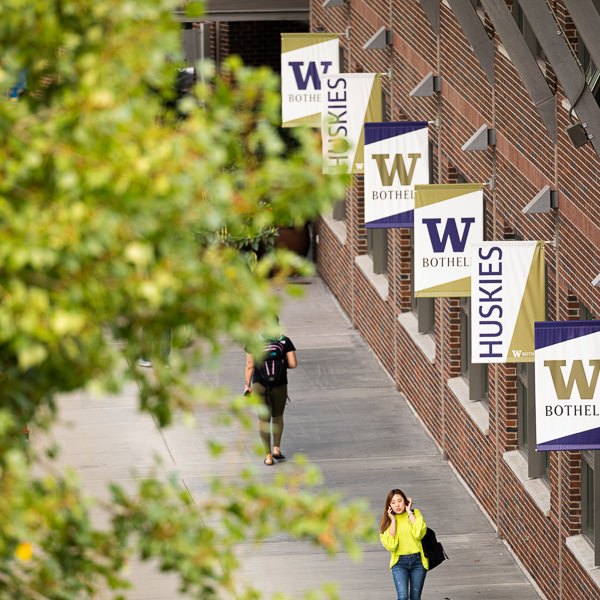 We work across the University to prepare students for careers protecting computer systems from accidents, hackers, viruses and other security threats.
The University of Washington is designated as a Center for Academic Excellence (CAE) in Cybersecurity Research and Education by the National Security Agency (NSA).

At UW Bothell, students work with a systems-level view of securing networks and data. The program integrates material from technology, business operations, policy, communications, psychology, and most importantly – problem solving. Research is conducted across multiple departments at the UW and with partnering institutions to create an interdisciplinary knowledge-network.
Why cybersecurity?
Computer systems and networks play a crucial role in nearly every aspect of modern life. This has made them attractive targets for criminals and government-sponsored organizations that target individuals and organizations from virtually anywhere. To combat these threat and help secure the world, cybersecurity professionals work to protect technology from these "bad actors."
Growing need for skilled professionals
The demand for cybersecurity professionals is currently skyrocketing and is expected to continue growing for the near future. In the United States alone, there are hundreds of thousands of unfilled cybersecurity positions, indicating a significant shortage in the workforce.
Learn more about cybersecurity careers, industry demand, and master's program alumni.
Cybersecurity across the UW
Across the University of Washington tri-campus, locations in Seattle, Bothell, and Tacoma, there are many cybersecurity programs, student organizations, faculty, and advisory board members. Together, UW is working to educate the next generation of cybersecurity professionals.
Learn more about the UW National Center of Academic Excellence in Cybersecurity Research & Education.