Curriculum
Students in the master's program gain an advanced, in-depth knowledge across a breadth of electrical engineering topics, while developing a concentrated knowledge base within a key area of study: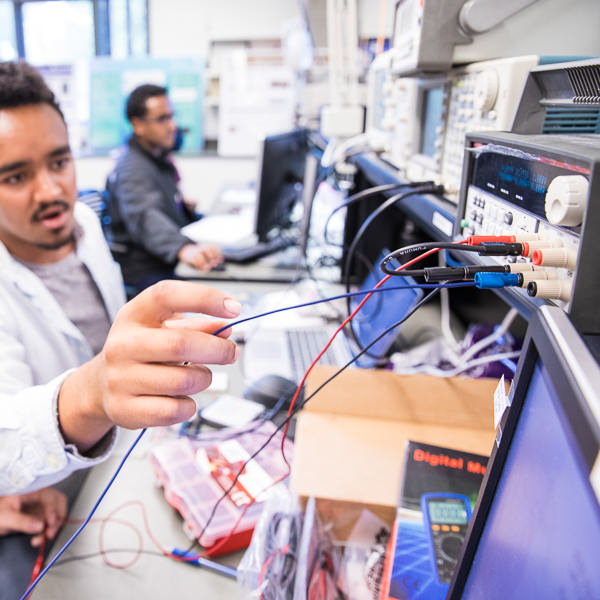 Each focus area gives students an opportunity to tailor their path through the program to meet their educational and career objectives.
A variety of electives such as signal processing, embedded systems design, acoustical engineering, power electronics, solar cells, wireless communication, and digital systems processing serve to expose and help students explore a breadth of topics. Students can choose to dive into research and engage in current faculty research while pursuing a thesis.
To help students decide if they want to do the thesis or coursework option, the curriculum includes a 1-credit faculty research seminar for students to interact and learn about current faculty research.
Curriculum Structure
Students fulfill the 46 credits of the curriculum by choosing to pursue the coursework option or thesis option. Those looking to dive into research or focus on a particular area of study should deeply consider the thesis option.
The master's degree is designed to accommodate the needs of working professionals and full-time research students. Enrollment is either part time or full time, with courses meeting in the afternoon and evening two or three times a week.
Full-time students are able to complete the degree requirements in one and a half to two years, while part-time students are able to complete the degree requirements in three years.
For brief descriptions of the MSEE courses, visit the UW Bothell Electrical Engineering Course Descriptions.