Outdoor Wellness
Are you looking for a way to build community and play outside? Outdoor Wellness offers programs, event and trips plus free outdoor gear rentals to students attending UW Bothell and Cascadia College. Here you can find announcements, current offerings, trip planning resources, and general program information.
---
Our Mission
Outdoor Wellness provides programming designed to push boundaries, increase knowledge and develop skills for responsible participation in outdoor activities. We strive to develop deeper relationships within the UW Bothell and Cascadia College community. If you are interested in any of our programs or want to learn more information, please email outdoor@uw.edu or click on the buttons below. You can also stop by the Nest Outdoor Gear Shop during our open hours to talk to an Outdoor Wellness Team member.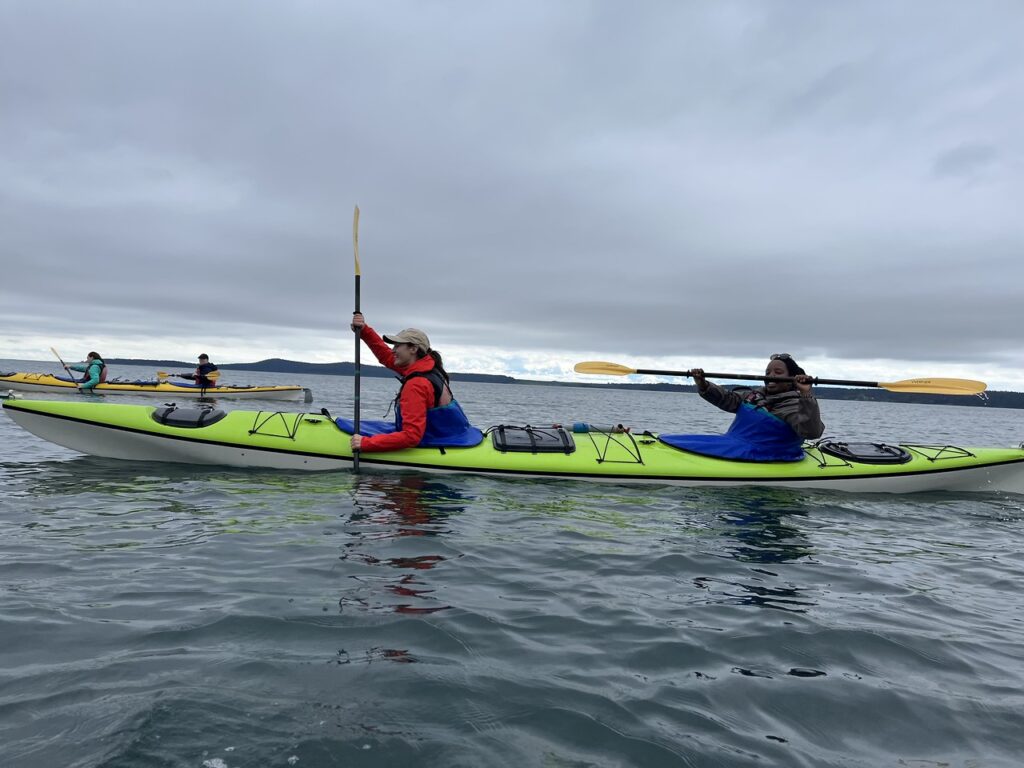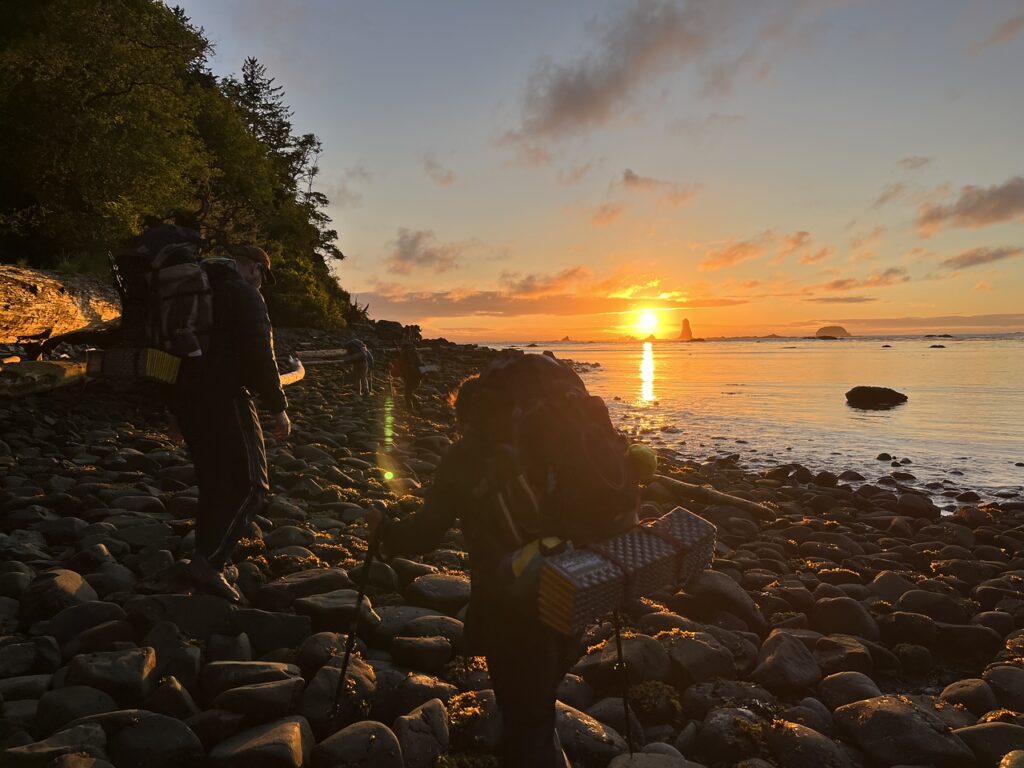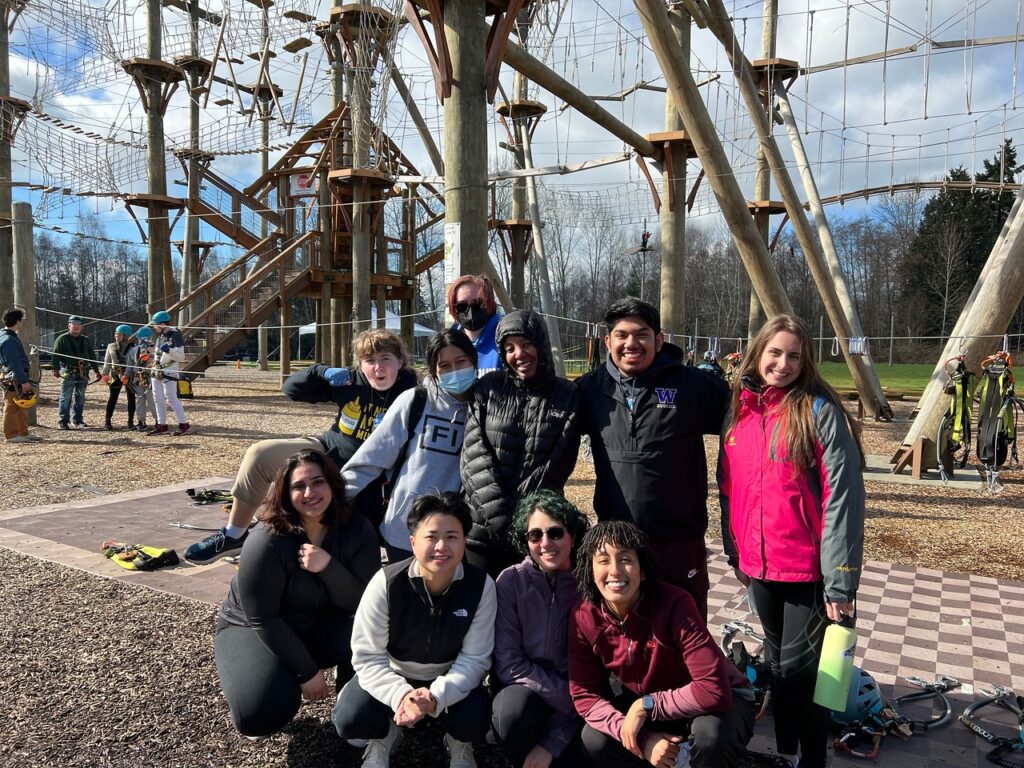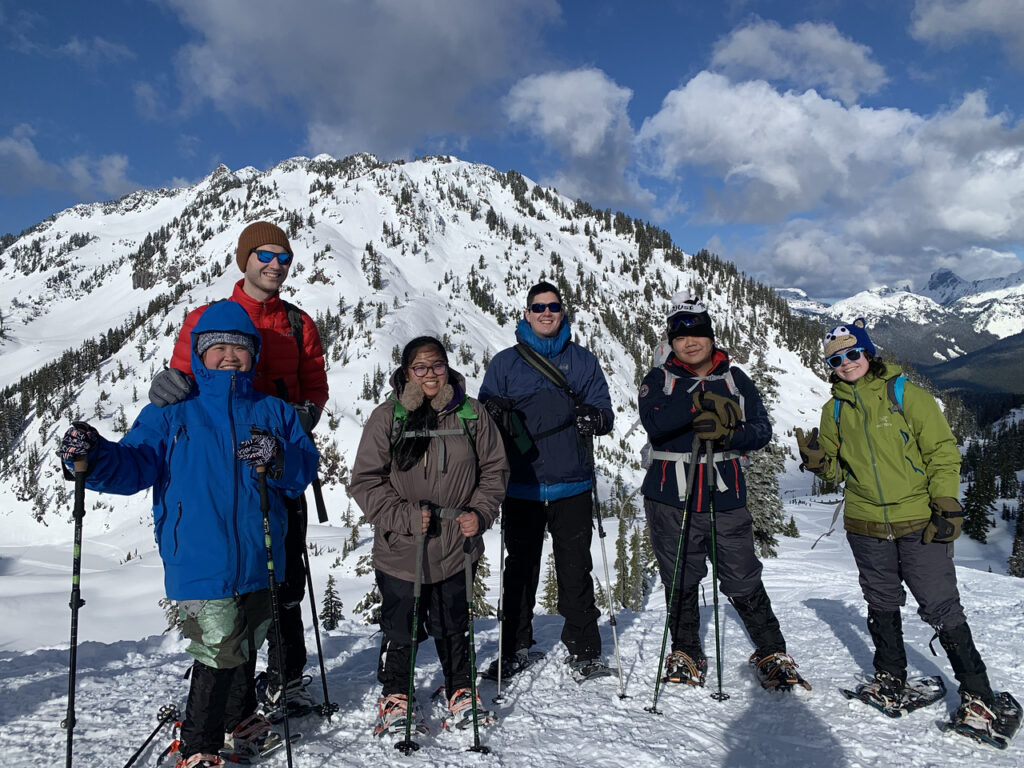 ---
What type of programs do you offer?
We offer a variety of outdoor programs including hiking, indoor rock climbing, camping, backpacking, snow sports, paddle boarding and more!
Head to myarc.uwb.edu to see our current program offerings.
How do I sign up for a trip or a program?
Register online at myarc.uwb.edu
If you are having trouble accessing the systems of have any questions about our programs, please email outdoor@uw.edu!
If a program is full please join the waitlist, we often fill spots the week of a trip due to last minute cancellations. Some trips will have an fee depending on the cost of the program.
Who can sign up for trips and programs?
The program is open to any currently enrolled student at UW Bothell or Cascadia College. We strive to offer a variety of trips for varying skill levels throughout the year. If you're curious about a trip, you can read the full description at myarc.uwb.edu. Trip descriptions all include skill level, ability requirements, and important details about the event. Still unsure? Please email outdoor@uw.edu with any questions and we will be glad to help!