Current Offerings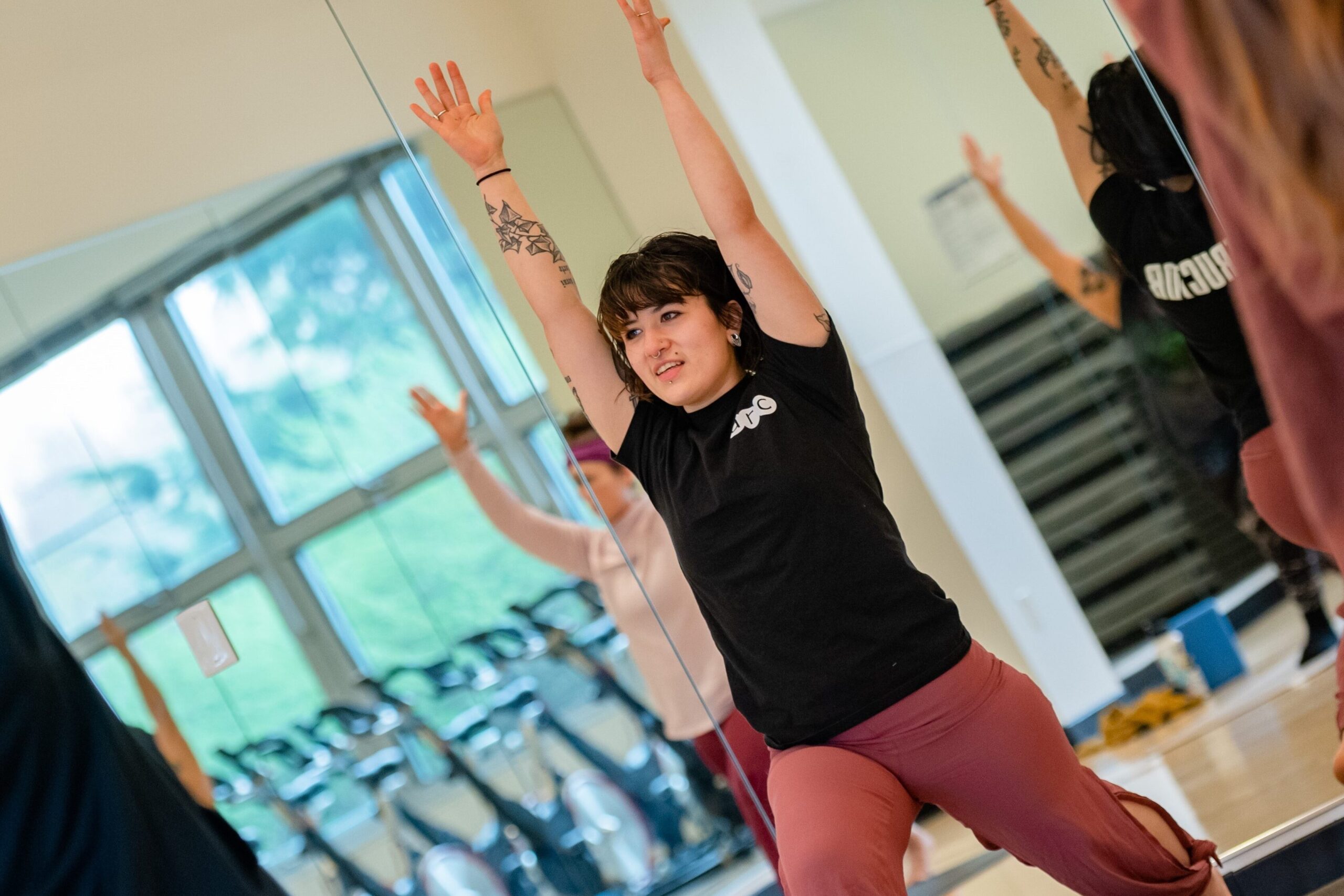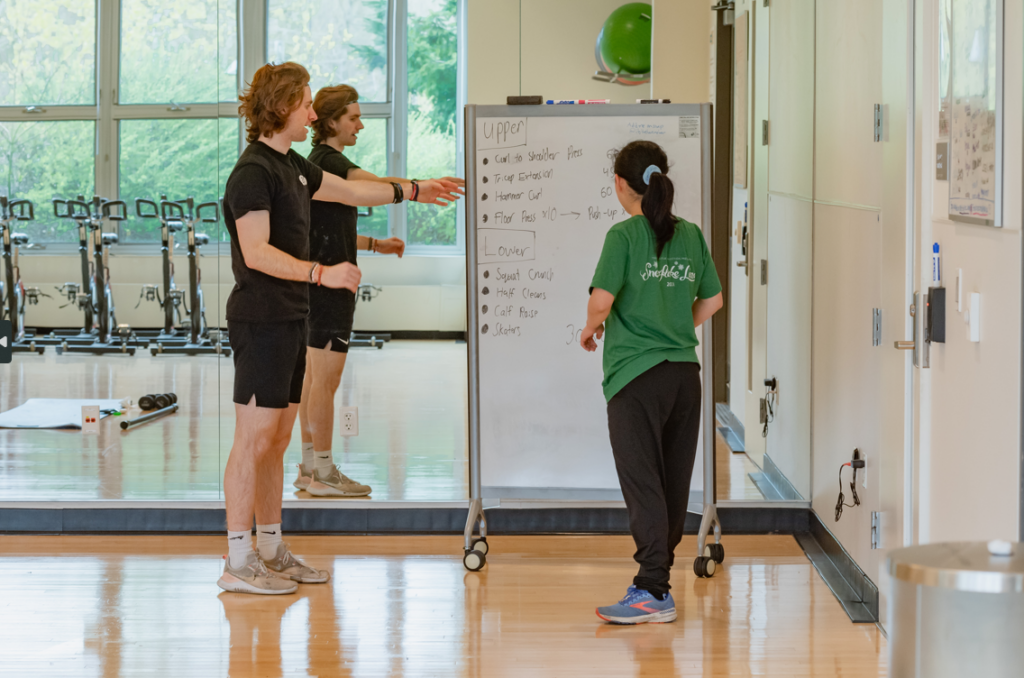 Fall 2023 Group Fitness Schedule
Our weekly Group fitness classes include modifications for all levels and all abilities to ensure that everyone can take a step toward meeting their fitness goals. Our certified instructors are top-quality, providing a workout experience that is sure to captivate you! All classes take place in the ARC Studio, located in the Lower Level of the ARC, unless otherwise noted.
Please read the disclaimer statement prior to your work out. Group fitness classes will start on Monday, October 2, 2023. All classes are 45-minutes long unless otherwise noted.
Class registration
Register online through myARC or in-person! Registration opens 7 days prior to class time. You can cancel a registration up to 24 hours before class start time.
Please arrive between 5 to 10 minutes prior to the scheduled class time. The instructor will check you into class outside of the ARC Studio. Participants will not be admitted late.
---
Monday
10:00am – 10:45am Strength
11:00am – 11:45am Yoga Vinyasa Flow
Tuesday
12:00pm – 12:45pm Cardio Kickboxing
Wednesday
11:00am – 11:45am Indoor Cycling
4:00pm – 4:45pm Yoga Vinyasa
Thursday
10:00am – 10:45am Pilates
Friday
10:00am – 10:45am Yoga Restorative
---
Class types & descriptions
Cardio Kickboxing: This group exercise class includes kickboxing techniques and exercises to improve flexibility, core strength, cardiovascular endurance, balance, and coordination. All skill levels are welcome!
Core Conditioning: Low-impact training to build strength, improve balance, stability and endurance in the muscles that support your core as well as hips and legs.
HIIT (High Intensity Interval Training): Combines both aerobic and strength training in alternating short periods of intense or explosive exercise with brief recovery.
Indoor Cycling: Combination of sprints, jumps, and climbs on a bike; this class is a fun and challenging indoor cycling workout. Remember your water and towel!
Strength: Our Strength Group Fitness classes combine cardiovascular, strength, and core training all into one full body workout. Options for all levels are provided!
Yoga Vinyasa Flow: A blend of stretching, strengthening, and relaxation while focusing on transitions and movements, with less time spent in stationary poses.
Yoga Restorative: This low-intensity yoga flow focuses on mindfulness and flexibility. It will leave everyone feeling rejuvenated and relaxed.
Pilates: A form of low-impact exercise that strengthens the body, especially the core, and improves posture, flexibility, and balance.
---
ARC Fitness Disclaimer
Your health and well-being are important to us at the Activities & Recreation Center within the UWB & CC community. The purpose of this disclaimer and notice is to make you conscious of the potential risks connected with activity in any exercise, physical fitness, or training program, to help you make an informed decision as to whether or not you should participate in these types of activities. The ARC recommends that you obtain a comprehensive physical examination and consult with a licensed physician before beginning this or any exercise program. When participating in this exercise program, there is the possibility of physical injury. If you engage in this program, you agree that you do so at your own risk, are voluntarily participating in these activities, assume all risk of injury to yourself, and agree to release the instructor, the Activities & Recreation Center, University of Washington Bothell, and Cascadia College from any and all claims or causes of action, known or unknown, arising from participation.