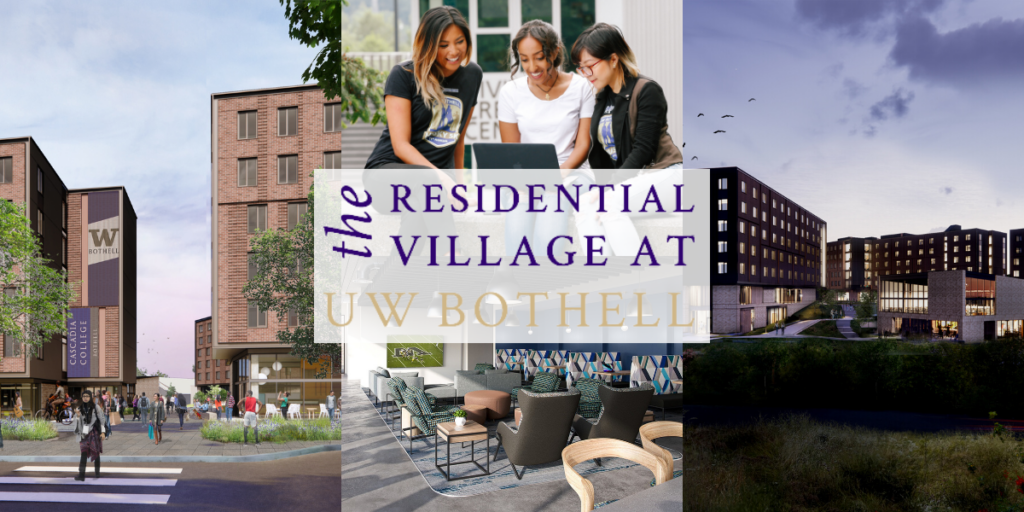 Housing applications are open for 2023-2024
The Residential Village at UW Bothell is the on-campus student housing complex opening this fall for UW Bothell students. Owned and operated by Capstone Management in partnership with the university, the Residential Village is a place to find connection and make the most of your college experience. University staff live and work in the Residential Village to support students and connect them to the campus community.
Apply today to secure your spot by visiting the Residential Village website.
Current residents log click here for the Resident Portal
The Residential Village redevelopment
The Residential Village at UW Bothell will open phase 1 in fall 2023, which includes one residence hall and the dining pavilion. The redevelopment is happening in partnership with Capstone Development Partners.
The first of three halls will consist of double and triple bedrooms with in-suite bathrooms. Residents will need to purchase a dining plan in order to live on campus.
A second residence hall and an apartment building will open fall 2024 for students. Learn more the Residential Village project.