Dentistry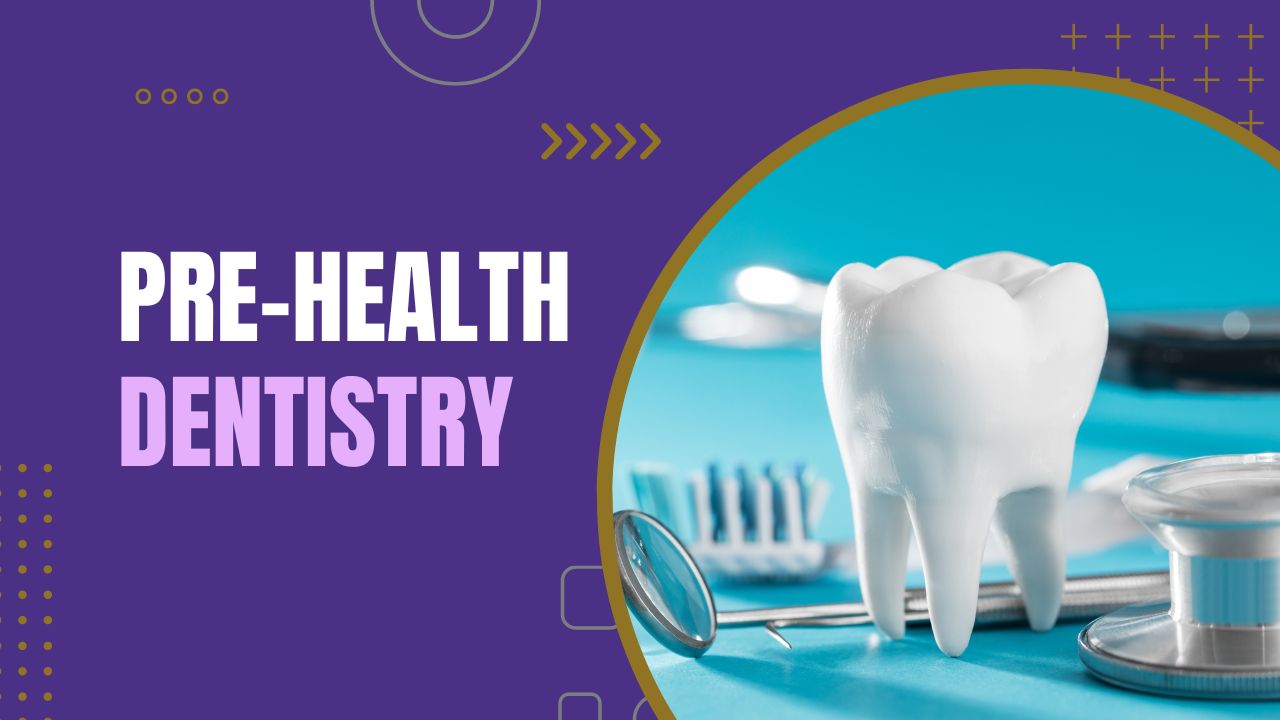 Overview
Dentistry is the diagnosis, treatment, and prevention of conditions, disorders, and diseases of the teeth, gums, mouth, and jaw. Often considered necessary for complete oral health, dentistry can have an impact on the health of your entire body.
As a pre-dental student, you can major in anything. There is not a specific major that all pre-dental students must have. Dental schools care that you do well in your major and in your pre-dental coursework. Think about what interests you and what will help you prepare to be the best dental healthcare provider you can be.
Applications
Primary Applications
Application to dental school begins a full year prior to your intended start date. For example, you would apply in Summer of 2023 to enter dental school in Autumn of 2024. Most dental schools belong to the American Association of Dental Schools Application Service (AADSAS); students apply to these schools through the online application. The AADSAS application is opens in late May, and can be submitted starting in June.
The earlier you submit your application, the better. Many schools use rolling admissions, which means that they will review applications as they are submitted. Students who submit well before the deadlines may receive earlier interviews and consideration for admission. It is recommended that you submit your primary application by the beginning of July for early consideration.
Take the DAT (Dental Admission Test), if needed
Submit the AADSAS – application (Associated American Dental School Application Service)
Visit the Apply page for more on prerequisite coursework and grades, transcripts, activities, personal statements and letters of recommendation in general.
Letters of Recommendation Specific to Dental School
Most admission committees require academic and character recommendations. The UW Dental School requires a letter from a science professor along with two character references, one of whom must be a member of the dental profession. It is a good idea to have at least two letters from science faculty and one letter from non-science faculty to meet the requirements of many schools. You will normally gather letters of recommendation during your junior year in order to meet application deadlines early in your senior year. You can send 4 letters to all schools through the AADSAS application and additional letters can be sent with the secondary application. For more on Letters of Recommendation, visit the Apply page.
Secondary Applications
If a school is interested in you after reviewing your primary application, they will invite you to submit a secondary applications that are specific to that school. Secondary applications usually include more essays and an application fee for the school. You should plan to submit the secondary application as soon as possible to secure an interview.
Resources
Most Dental Schools will conduct interviews as part of the secondary application process. Students are advised to prepare for their interviews by scheduling a mock interview with the Natural Science & Pre Health Professional Pathways Advisor. Students should also become familiar with the type of questions that may be asked during their interview.