Employers
Career Services helps connect you, the employer, to our students. We recognize the challenge of finding the right candidate for your organization and are here to help. Whether seeking interns, part-time staff, or career professionals, UW Bothell students can add significant value to your company.
Premier Employer Partners 2023-2024
Learn more about Premier Employer Partner Opportunities
Purple & Gold

Silver

Bronze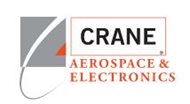 Signature Partners 2023-2024
Contact us
Contact our Employer Relations team to learn more.