Innovation Hall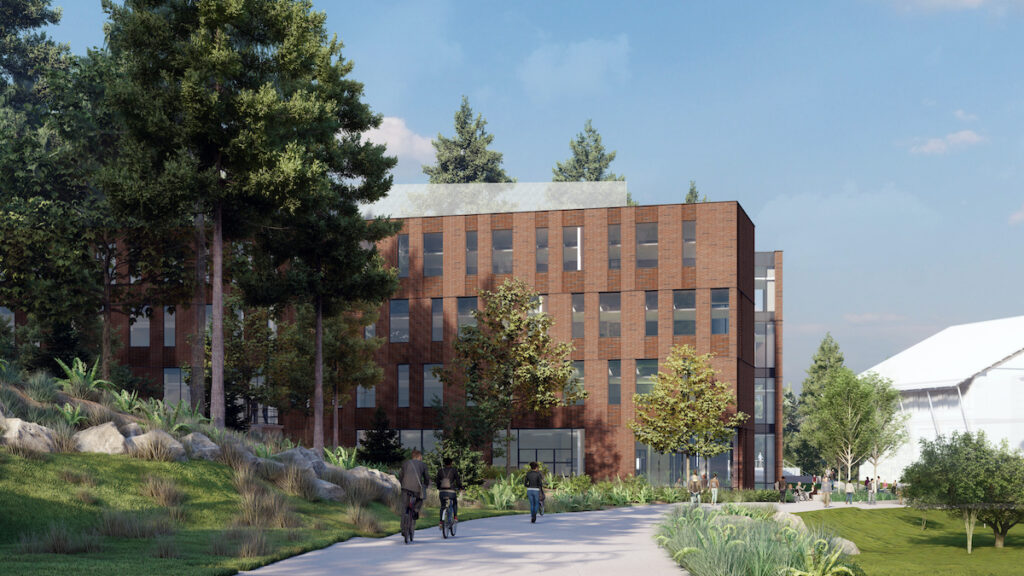 Meeting STEM demand
Innovation Hall is the name for the new (STEM4) academic building to be shared with Cascadia College. UW Bothell and Cascadia College are partners in the project, extending our distinctive cooperation on our shared campus. The new building represents the best of each institution, their respective missions, and is a true mark of confidence in the commitment to access and excellence. It will enhance our ability to graduate more students who are well prepared for high-demand jobs in science, technology, engineering and math.
The new building will be located between UW Bothell's Discovery Hall, home of the School of STEM, and the CC3 Cascadia College building. It's expected to open in the fall of 2023.
Major milestones
September 2020 – Complete Project Definition
May 2021 – Complete Project Design Phase
June 2021-June 2023 – Construction
June 2023 – Substantial Project Completion
August 2023 – Final Project Completion & Delivery
Project communications
Frequently asked questions
Who is the building architect?
Who is the building contractor?
What are the UW Bothell STEM programs that will be taught in Innovation Hall?
All UW Bothell academic programs and students will have access to Innovation Hall. Specific instructional STEM labs located in the building will include Engineering, Computer Software & Systems, Biology, and Physics.
When will the building be available?
Autumn Quarter 2023
How do I apply to UW Bothell?
Visit UW Bothell Admissions
Who can I contact if I have more questions?
For more information on the Innovation Hall project, contact Shannon Thompson – Project Manager at thompsha@uw.edu.