Sunita Iyer, ND, LM, Associate Teaching Professor (She/Her)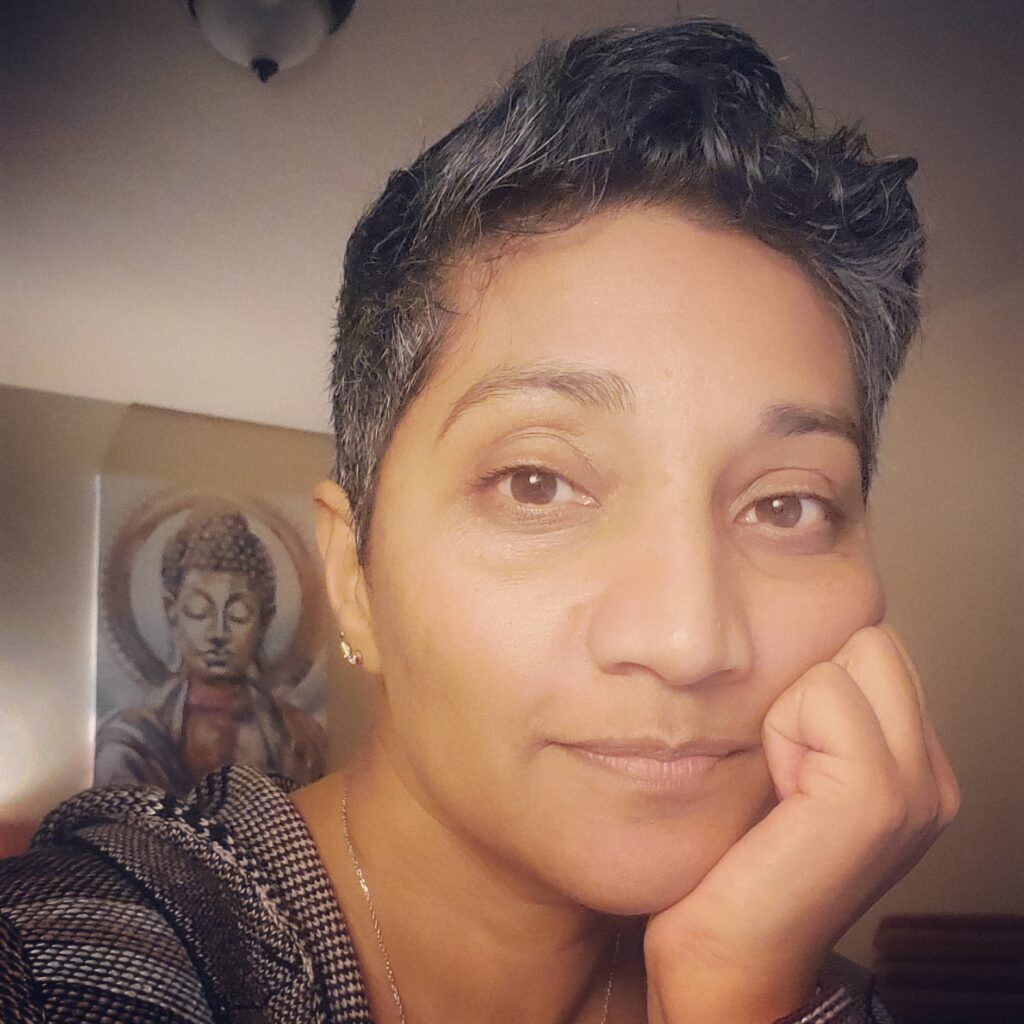 I have been a graduate and doctoral level educator since 2008 am thrilled to have joined the team at UW Bothell in 2016. Teaching is my passion in the clinical, classroom, online, as well as the patient care arena. My background and primary professional interests are reproductive, perinatal, and pediatric health, having started in Boston, WA and working in the public health and social services sector.
As an instructor, I value communication so that I can best understand and pivot to meet the learning needs of my students. As an educator, I absolutely love integrating writing, art, nature, and well-being into every course. I look forward to seeing you in class, face-to-face and online!
---
Scholarship
Sunita writes and speaks locally and nationally at conferences primarily on topics related to reproductive and behavioral health in the adolescet and perinatal populations. Over several years she has worked with a team to create and deliver new mental and behavioral health content to early childhood educators and healthcare providers regionally and nationally. Alongside this work, she is dedicated to pedagogy and best practices in the utilization of technology, writing, and multimedia in teaching, and improving the way we teach and utilize writing in higher education as we move to more hybrid and remote models of learning.
Education
Bastyr University
Kenmore, WA
Doctorate of Naturopathic Medicine
Certificate of Midwifery
University of Chicago
Chicago, IL
BA with Honors, Anthropology and Ethnolinguistics
Contact
Email: sunitai@uw.edu
---
---
Courses Taught
Social Dimensions of Health
Health Policy and the Organization of Healthcare
Introduction to Healthcare Policy & Systems
Patient Communication to Create Partnership and Effect Change
Death & Dying