Psychology
BACHELOR OF ARTS
On this page: Major Description | Requirements | Learning Objectives | Faculty & Staff | Courses
Follow your passion for helping people, serving the community, and improving the lives of those in need!
Do courses like Abnormal Psychology and Intergroup Relations sound exciting to you?
Do you want to explore a career in mental health counseling or community development?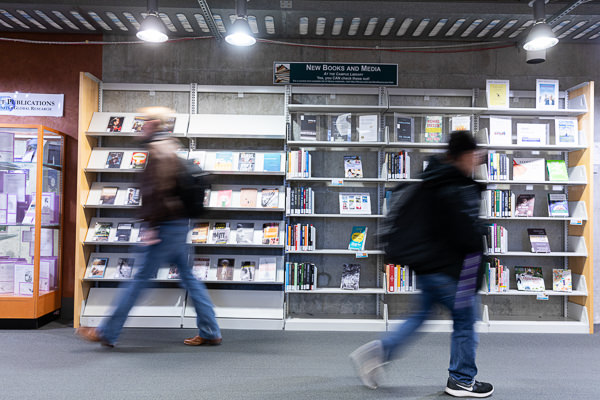 The Psychology major at the University of Washington Bothell offers students the opportunity to study social problems and improve the well-being of people in their communities. While the field draws heavily from psychology, it also draws from texts and research in sociology, community development, ecology, public health, anthropology, cultural and performance studies, public policy, social work, and social justice movements. Through community based research, community psychologists produce knowledge that can inform social policies, social service work, helping practices, and community change.
Purpose
Students in the Psychology major are passionate about understanding the well-being of individuals and communities. Students who thrive examining social problems, by engaging in community based learning, will thrive within the Community Psychology major.
Practice
Courses in the Psychology major focus on theory and practice in psychology. Students also learn research methods in various fields including sociology, public health, anthropology, cultural studies, and social justice.
Profession
Using their background in Psychology, graduates have pursued careers in human services, community development, mental health, family and youth programs, counseling, program evaluation, community arts, and public relations.
Major requirements
Recommended preparation
If you would like to explore the major, consider taking one of the below courses. Any of these selections will help familiarize you with the academic program and prepare you for advanced coursework in the major.
BIS 170 Introduction to Psychology
BIS 215 Understanding Statistics
BIS 220 Developmental Psychology
BIS 222 Introduction to Human Sexuality
BIS 225 Social Psychology
BIS 270 Abnormal Psychology
Prerequisites
In addition to the general admission requirements, students must have completed the following prerequisites, with a minimum 2.0 grade, to to declare the Bachelor of Arts in Psychology major.
BIS 170 Introduction to Psychology (or equivalent)
BIS 215 Understanding Statistics (or equivalent)
Degree requirements
BIS 300 Interdisciplinary Inquiry-min. 2.0 grade (5 credits)*
BIS 312 Approaches to Social Research
One Psychology Core Courses from the following list- min. 2.0 grade (5 credits)
Psychology Courses (20 Credits)
Psychology Electives** (10 credits)
BIS 499 Portfolio Capstone- min. 2.5 grade (5 credits)
Additional IAS Coursework (20 credits)
Total = 70 Credits
*Should be taken in the first quarter of IAS enrollment.
**IAS will maintain the list of courses.
Learning objectives
The Psychology curriculum advances the five core IAS learning objectives. Students taking courses and/or majoring in Psychology:
Develop an understanding of human development and well-being within an ecological framework.
Draw upon the strengths and perspectives of diverse stakeholders in defining and solving social problems.
Utilize interdisciplinary methods and approaches to community action and research.
Understand, evaluate and participate in the development of effective intervention, prevention, and health promotion strategies and programs for individuals, small groups, and communities.
Integrate knowledge across disciplines and contexts in ways that respect different approaches to understanding human development and well-being.
Work collaboratively across diverse groups and organizations through community-based experience and internships.
Faculty
Please contact the Psychology Faculty Coordinator if you have any questions, concerns or ideas about the Psychology major.
To declare the Psychology major, please contact the First Year and Pre-Major Programs.
Academic advisors
Research librarian
Courses
A. Psychology core courses
BISPSY 337 Risk and Resilience
BISPSY 343 Community Psychology
BISPSY 348 Cultural Psychology
BISPSY 350 Intergroup Relations
B. Research Methods courses
BIS 312 Approaches to Social Research Methods (min 2.0 grade)
C. Psychology courses
BIS 220 Developmental Psychology
BIS 222 Introduction to Human Sexuality
BIS 225 Social Psychology
BIS 270 Abnormal Psychology
BIS 316 Topics in Psychology
BIS 348 Industrial and Organizational Psychology
BIS 349 Personality Psychology
BIS 364 Realities & Representations of Adolescent Development
BIS 369 Indigenous Psychology and Health
BIS 422 Clinical Psychology
BIS 438 Prevention and Promotion
BIS 449 Advanced Topics in Psychology
BIS 450 Decolonizing Psychology
B BIO 310 Brain & Behavior
B BIO 320 Behavioral Neuroscience
B BIO 394 Special Topics in Neuroscience
B BIO 480 Neurobiology
BISPSY 337 Risk and Resilience (If not taken as a core)
BISPSY 343 Community Psychology (if not taken as a core)
BISPSY 348 Cultural Psychology (if not taken as a core)
BISPSY 350 Intergroup Relations (if not taken as a core)
D. Psychology electives
BIS 232 Intro to Data Visualization
BIS 235 Critical Media Literacy
BIS 256 Intro to African American Studies
BIS 257 Intro to Asian American Studies
BIS 258 Intro to Latinx Studies
BIS 265 Intro to Comparative Ethnic American Studies
BIS 255 Critical Diversity Studies
BIS 282 Globalization
BIS 307 Environmental Justice
BIS 325 Disability and Human Rights
BIS 352 Mapping Communities
BIS 353 Human Rights in Theory and Practice
BIS 380 Bioethics
BIS 384 Health, Medicine and Society
BIS 412 Advanced Data Visualization
BIS 445 Meanings and Realities of Inequality
BIS 448 Social Policy
BIS 456 Climate Anxiety, Grief, and Resilience
BIS 483 Community Organizing
BIS 489 Projects in Community Psychology
BISAES 305 Power, Dissent, and American Culture
BISAES 367 Race, Ethnicity, and Immigration
BISGST 303 History and Globalization
BISGWS 301 Critical Gender & Sexuality Studies
BISLEP 302 Policy Analysis
BISSTA 304 Institutions and Social Change
BISSTA 359 Ethics and Society
BISSTS 231 Genes, Genomes and Heredity