Charlie Collins
Associate Professor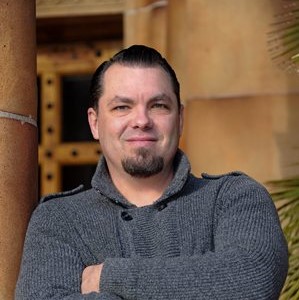 B.A. University of California
Riverside M.A. California State University
Chico Ph.D. Michigan State University
Office: UW1-353
Phone: 425-352-3594
Email: crcolli3@uw.edu
Mailing Box: 358530, 18115 Campus Way NE, Bothell, WA 98011
Teaching
My teaching is guided by one underlying philosophical principle – teaching and mentoring must be paired with the practical application of theoretical ideas to promote a high level of learning, critical thought, empowerment, and active engagement among students. This framework strives to engage students in critical thinking and awareness of larger community and societal issues while simultaneously teaching theoretical processes that underscore social problems.
Additionally, I utilize practical activities, community engagement, and innovative teaching methodologies (e.g. "flipping the classroom") to enhance the understanding of my students. I view engagement and learning as "multi-centered" such that each individual (student and teacher alike) contributes to the overall knowledge of the classroom. Indeed, I attempt to make my classroom a place where the rising tide lifts all boats.
In addition, I use the lived experiences of each person in the classroom, including my own, to enrich the classroom context across diversity. I firmly believe that the academy is a place where dialogue begins, not where difficult conversations go to die.
Courses Taught
BIS 312 Approaches to Social Research
BISPSY 343 Introduction to Community Psychology
BIS 483 Community Organizing
BPOLST 502 Statistics for Policy Studies
BPOLST 513 Practicum
If you are interested in research methods and/or statistics, please feel free to check out my videos on the topic:
Research
My research looks at how inequality and racism is reproduced by oppressive systems. I also examine how activists challenge the reproduction of systemic oppression. My research in these areas reveal the conflicts that occur between parts of systems that are in place to reproduce oppression and those forces that challenge the status quo. A big component of my work is the Anti-racism Research Project.
Anti-Racism is a personal and societal standpoint that opposes racism in its many forms. Anti-racist social movements fight for the dismantling of systemically racist social and economic policies, for example. Additionally, many anti-racist activists and organizers promote, at a minimum, equal power sharing for people of color within the social and economic systems (e.g. government, business, education, etc.) that control the lives of Americans. In essence, they seek social, political, and economic self-determination for communities of color.
Anti-racist social movements mobilize social actors across race, class, gender, ability, etc. to dismantle racist systems of oppression with the goal of creating individual, community, and systems level change. This movement has been successful in building empowered citizens capable of leveraging influence over their lives and promoting the self-determination of their communities.
However, in a "post-racial" society, Americans, particularly White Americans, are socialized into believing that race is not a determining factor in individual and community outcomes. Anti-racist activists and organizers have fundamentally rejected this narrative and actively fight against it. This project, then, seeks to understand how anti-racist activists and organizers find themselves in a place where they actively work against the "post-racial" narrative and take action to dismantle racist systems.
Student Researchers
I have an active program of research and work closely with students to accomplish this work. If you are a student interested in doing social science research, please contact me directly.
Students assisting in research are engaged in one or more of the following activities:
Building research protocols and procedures
Recruiting research participants
Transcribing interviews
Coding and theming interviews
Developing quantitative surveys
Rating interviews on quantitative scales
Presenting research at local and national academic conferences
Additionally, students have opportunities to develop their own research questions and projects relevant to the project.
Graduate students and/or advanced students/RAs will have the opportunity to utilize data collected from this project for their capstone/thesis projects, academic presentations, publications, and/or other academic outcomes.
Requirements and Commitments
Students RAs are asked to commit a minimum of two quarters (excluding summer) to the project at 5-10 hours per week. This time includes attending weekly or biweekly team meetings. Students are also asked to use this experience as a BIS 398/498 class at least one of the two quarters. I prioritize students interested in social scientific research, underrepresented students (e.g. first in family), and those planning on or thinking about attending graduate school. A focus on social change and justice is a bonus! There are no minimum GPA requirements.
We are always recruiting new RAs to start with the team!
Benefits
Experience working on applied social scientific research
Course credit in the form of BIS 398/498
Potential strong letter of recommendation
Possible academic presentation experience
For students interested in joining the project, please email me directly (crcolli3@uw.edu).
Selected Publications
†Indicates student author
Watson, E. R. & Collins, C. R. (2022). Putting the System in Systemic Racism: A Framework to Guide Anti-Racist Praxis. American Journal of Community Psychology.
Collins, C. R., †Macbeth, J. M., †Kohl, R., †Kenney, T. M., & †Thacker, A. R. (2022). Disrupting White Racial Dominance: How White Anti-Racists Challenge the Racial Status Quo in Interpersonal Relationships. Journal of Community Psychology.
Collins, C. R., Stuart, F. D., & Janulis, P. (2022). Policing Gentrification or Policing Displacement?. Testing the Relationship Between Order Maintenance Policing and Neighborhood Change. Urban Studies.
Collins, C. R. & Watson, E. R. (2021). Subverting Whiteness: A Systems Theoretical Approach to Anti-Racist Praxis. Global Journal of Community Psychology Practice. Special Issue on Racial Justice and Anti-Racist Praxis.
Coleman, B., Collins, C. R., & Bonam, C. M. (2020). Interrogating Whiteness in Community Research and Action. American Journal of Community Psychology.
Collins, C. R. (2020). 'Meeting them Where They're At': Implementation of Community Psychology Values into City Policy and the Case of the Honest Elections Initiative. Journal of Urban Affairs.
Collins, C. R., Kohfeldt, D., & Kornbluh, M. (2019). Psychological and Political Liberation: Strategies to Promote Power, Wellness, and Liberation among Anti-Racist Activists. Journal of Community Psychology.
Kornbluh, M., Collins, C. R., & Kohfeldt, D. (2019). Lessons Learned from the Streets: Deconstructing the Social Justice Identity Formation of Anti-Racist Activists. Journal of Community and Applied Social Psychology.
Collins, C. R. & Guidry, S.† (2018). What Effect does Inequality have on Residents' Sense of Safety? Exploring the Mediating Processes of Social Capital and Civic Engagement. Journal of Urban Affairs, 40(7), 1009-1026.
Collins, C. R., Neal, Z. P., & Neal, J. W. (2017). Transforming Social Cohesion into Informal Social Control: Deconstructing Collective Efficacy and the Moderating Role of Neighborhood Racial Homogeneity. Journal of Urban Affairs, 39(3), 307-322.
Collins, C. R., Neal, J. W., & Neal, Z. P. (2014). Transforming Individual Civic Engagement into Community Collective Efficacy: The Role of Bonding Social Capital. American journal of community psychology, 54(3-4), 328-336.
Langhout, R. D., Collins, C. R., & Ellison, E. R. (2014). Examining relational empowerment for elementary school students in a yPAR program. American journal of community psychology, 53(3-4), 369-381. Neal, J. W., Janulis, P., & Collins, C. R. (2013). Is Community Psychology too Insular? A Network Analysis of Community Psychology Journal Citations, Journal of Community Psychology, 41(5), 549-564.
Foster-Fishman, P. G. & Collins, C. R., & Pierce, S. J. (2013). An Investigation of the Dynamic Processes Promoting Citizen Participation, American Journal of Community Psychology, 51(3-4), 492-509.
Yang, E., Foster-Fishman, P. G., Collins, C. R., & Ahn, S. (2012). Testing a Comprehensive Community Problem-Solving Framework for Community Coalitions,Journal of Community Psychology, 40(6), 681-689.