Grace Lasker, Ph.D., M.S., MCHES, CN, Teaching Professor, Director of Health Studies, Graduate Program Coordinator (She/Her/Hers)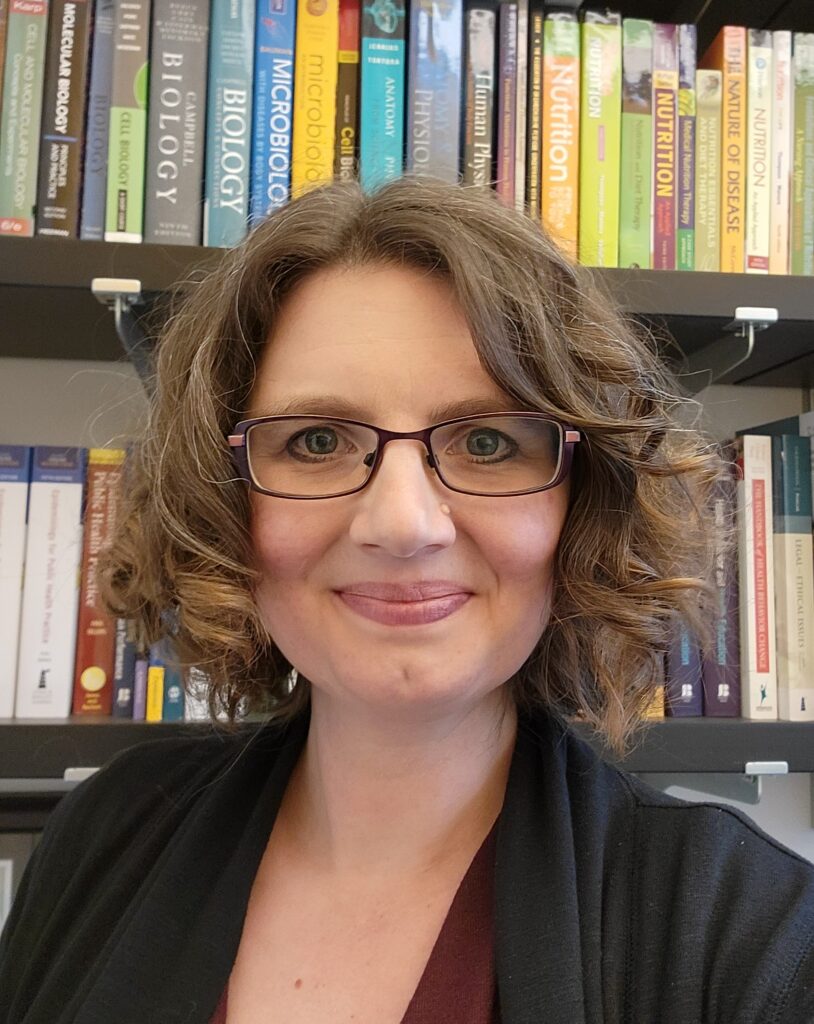 Dr. Lasker has over 24 years of cross-disciplinary, systems-thinking experience in education and organizational leadership. She has focused her career in supporting individuals and organizations across the country in implementing justice- and equity-centered frameworks in academia and industry. She is a Certified Nutritionist (CN), a Master Certified Health Education Specialist (MCHES), and a Certified Health Coach (CHC). She is also an adjunct Teaching Professor with the University of Washington's Department of Environmental & Occupational Health Sciences (DEOHS) and regularly partners with the DEOHS Continuing Education program.
---
Scholarship
Dr. Lasker's scholarship is rooted in social and environmental justice, sustainability, and systems-thinking. She has worked with faculty across the country to re-design courses and programs to center inclusive student access and anti-racism in their educational programming, particularly in STEM. She has been a member and chair of the UWB Campus Council on Academic Standards and Curriculum since 2019 and has supported the creation of academic programs ranging from I-BEST certificates to a master's degree as well as workforce development and continuing education. She is also an expert in online education, mentoring faculty and creating online curriculum and programs for organizations nationwide.
Education
Walden University
Minneapolis, MN
Ph.D. Public Health, Epidemiology. Dissertation: The Association of Organochlorine Pesticide Concentration with Migraine Headaches, Body Mass Index, Gender, and Age.
Clayton College of Natural Health
Birmingham, AL
Ph.D. Holistic Nutrition. Dissertation: HPLC Analysis and Comparison of L-Ascorbic
Acid and D-Isoascorbic Acid Levels in Lycopersicon Pimpinellifolium. Clayton College
of Natural Health.
University of Nebraska
Lincoln, NE
M.S./ABD Ph.D. Agronomy– Plant Breeding & Genetics (Epigenetics). Minor: Biochemistry. Thesis/Dissertation: The Influence of Fertility on Inherited Genetic Characteristics and Gene Expression in Lycopersicon Pimpinellifolium. University of
Nebraska.
University of Nebraska
Lincoln, NE
B.S. Agronomy. Minors: Biological Science; English.
Contact
Email: glasker@uw.edu
Courses Taught
Environmental Health
Sustainability, Toxicology, & Human Health
Chronic Toxicity & Human Health
Foundations of Public Health
Theories of Health Behavior
Women's Global Health & Human Rights
Principles of Green Chemistry
Introduction to General Chemistry
Nutritional Science
Nutrition Across the Lifespan
Cellular Biology
Anatomy & Physiology