Celebrating Three Years of Imagining Trans Futures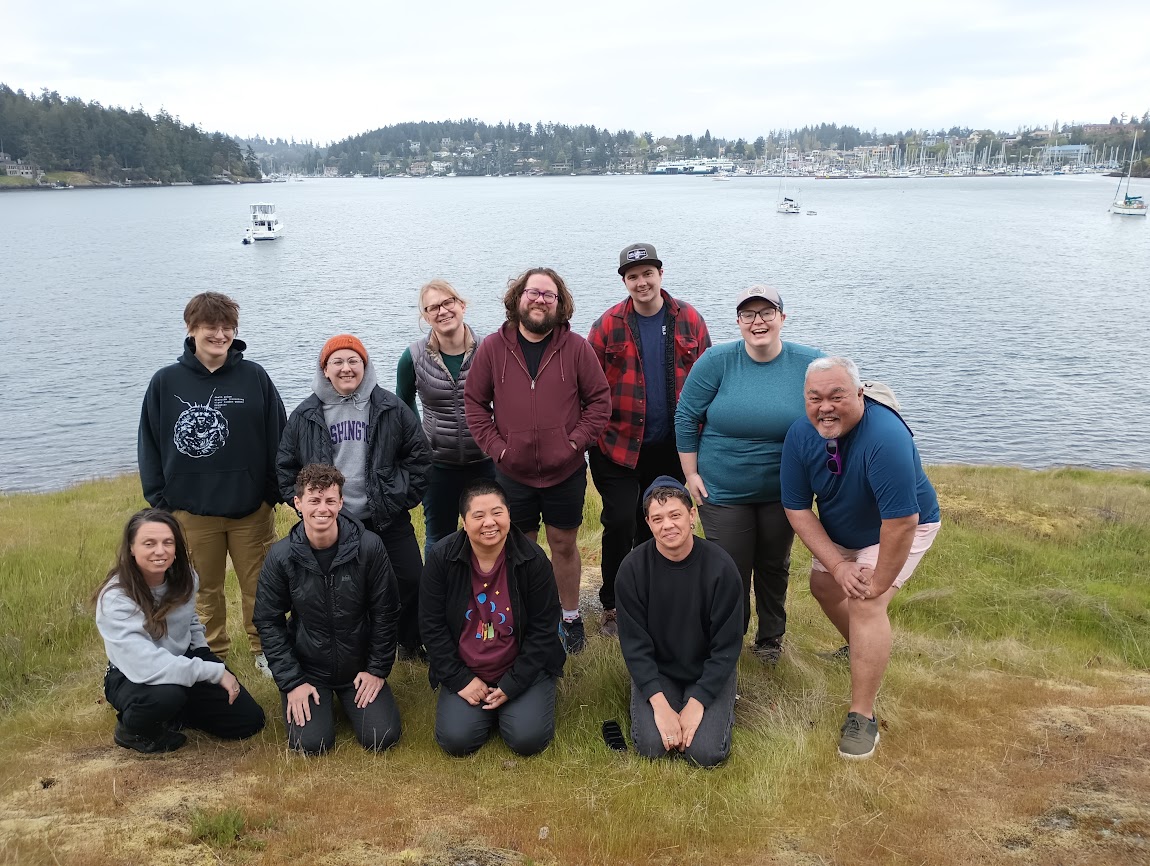 The Imagining Trans Futures crossdisciplinary research cluster, organized by UW Bothell faculty members Ching-In Chen and Neil Simpkins, celebrated and closed out three years of programming with a showcase featuring seven members of the cluster.
The showcase brought together the three core goals of the research cluster over the past three years: bringing trans studies scholarship to the UW system, supporting trans writers and scholars across the three campuses, and providing space for trans writers and scholars at UW to present and discuss their work. Over three years, ITF brought over 15 scholars, artists, and community leaders to present their work to our campus community. Many of the presentations were recorded and archived at the Imagining Trans Futures project page on the Simpson Center website.
Across the three years of the project, Imagining Trans Futures also held monthly writing group meetings for trans staff, faculty, and graduate students across the UW system.
The ITF research cluster also organized two research and writing retreats to the Whiteley Center and Friday Harbor Labs, including UW Bothell and Seattle faculty, staff and graduate students. This year's participants worked on projects across the disciplines including poetry, graphic fiction, multimedia installation and scholarship in disability studies, political science and performance studies as well as an open publishing project guide for the UW library system.
In addition, the research cluster organized a five-day symposium in Autumn 2022 on Asian/American Trans Ecologies, with events on UW Bothell and UW Seattle campuses as well as in collaboration with local community arts organization Jack Straw Cultural Center, receiving both campus and community news coverage of our symposium events, including an article in The Daily UW about the symposium.