Deborah Hathaway (she/her)
Lecturer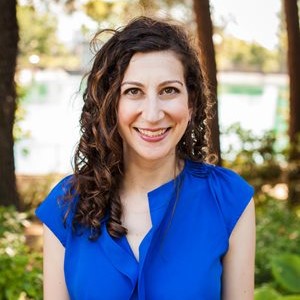 B.A. Theatre, Musical Theatre, University of Southern California
M.A. Educational Theatre in Colleges and Communities, New York University
Office: UW1-391
Email: djacoby@uw.edu
Teaching
I believe that we are all artists and I strive to help all the students I work with to find themselves in the arts and as artists. I am dedicated to mentoring students and challenging them to see beyond what they imagined they were capable of.

Similar to acting, I believe teaching involves a process of trying new tactics until the concepts reach the student. I am interested in each individual, but I'm also very attuned to the group as a whole, continually trying to build a strong and supportive classroom community. My goal is a to create a classroom that is based on the idea of an ensemble. Respect, acceptance, and inclusivity are paramount to our work, and we encourage each other to take a slightly bigger risk in the work each day. I try to envision and bridge the gap between the space in which we create art and "real life." I believe the skills we learn in theater can be directly applied to all aspects of life outside the classroom and the stage. Even if the final career goal is not one in theater, I challenge each student to find his or her own meaningful connection to the work.
Recent Courses Taught
BISIA 230 Applied Theatre and Improvisation
BCORE 104 Words, Voice, and Movement: Re-Imagining Performance
BCORE 117 Images of Women in Theatre and Film
BCUSP 100 D Becoming a Master Student
Research/Scholarship
My current research interests are in teaching and learning pedagogy and incorporating community-based learning into arts-based courses.
Selected Work
Kennedy, Deanna M.; Adams, Kara; Bustillos, Dan; Carlisle, Shauna; Ezeonwu, Mabel C.; Hathaway, Deborah A.; Lasker, Grace; and Shinneman, Avery (2022) "Reimagining Community Engagement Sustainability: Insights for the Postpandemic World," Journal of Community Engagement and Scholarship: Vol. 14: Iss. 2, Article 5.
Director, Urinetown the Musical, Shoreline Community College, Shoreline, WA, Aug – Oct 2016