UWB MACS Alum, Amadanyo Oguara, Publishes "The Singing Forest"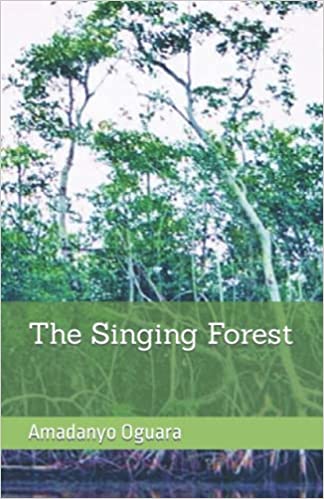 Oguara, a long-time resident of Seattle, Washington who now resides in Kent is a prolific songwriter, world music artist, storyteller, actor (Thin Skin – 2020), cultural enthusiast, and playwright, with interest in stage musical productions.
He holds a bachelor's degree in Political Science from University of Washington Seattle and an M.A. in Cultural Studies from University of Washington Bothell. Earlier in 2020, Oguara published his first two books, Fisherman's Son and Asanda of Agirisaba, followed by Danku of Nembe Kingdom and Fisherman's Son (2nd Ed.) in 2021.
The Singing Forest is Oguara's latest entry in his conscious endeavor to bring cultural awareness on environmental issues in some parts of the world.
All of Oguara's books are available in Paperback and eBook formats on Amazon Books. You can also follow him on his Author's Page (Amadayo Oguara).