Vilma Illanes
Lecturer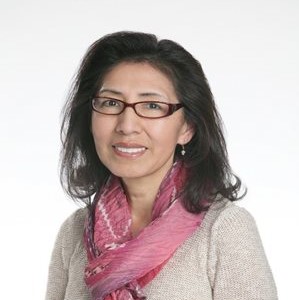 B.A., Spanish Language and Literature, University of San Andres, Bolivia Certificate of English Language, University of Lincoln
M.A., Spanish, University of Seville, Spain
Office: UW1 – 391
Phone: 425-353-3427
Email: villanes@uw.edu
Intro
As a native speaker of Spanish, I feel that I can make a positive impact on my students' learning and willingness to speak Spanish–and spark curiosity in them. In addition to language skills, I like to share elements of Hispanic Culture with my students. All of the activities that I/we engage in are meant to enrich the student experience in the Spanish program here at the UW.
Teaching
I have an extensive background in Teaching Spanish at all levels. I have taught 100, 200, and 300 level Spanish classes. I have also taught Heritage Language courses, Spanish Literature, and Spanish Writing at the university level.
My academic interests are in the language and literatures of Latin America and Spain, and one of the things I like to promote to any interested student is the great adventure and advantage it can be to study abroad in a Spanish speaking country.
In this sense, cross-cultural communication is a teaching focus in and out of the classroom, and I try to accomplish this while meeting the needs of students with a wide range of Spanish language abilities. In the classroom, we will use individual and small group reading, writing, listening and speaking activities to get students to their goals.
Recent Courses Taught
BSPAN 101 First Year Spanish
BSPAN 102 First Year Spanish
BSPAN 103 First Year Spanish
BSPAN 216 Second Year Heritage Spanish
BSPAN 201 Second Year Spanish
BSPAN 216 Second Year Heritage Spanish
BSPAN 203 Second Year Spanish