Amoshaun Toft (he/him/his, they/them/theirs)
Associate Professor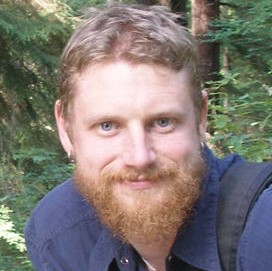 B.A. Social Ecology, Goddard College
M.A. Communication, University of Washington
Ph.D. Communication, University of Washington
Office: UW1-345
Email: atoft@uw.edu
Phone: 425-352-3626
Website: http://atoft.net
Mailing Box: 358530, 18115 Campus Way NE, Bothell, WA 98011-8246
Teaching
I teach topical courses in media studies, inequality, and social change, as well as applied courses in media production and a range of research methods. My primary goal as a teacher is to help students understand key ideas in the social sciences and humanities, see the connections between themselves and broader social issues, and to foster the practical and analytical skills necessary for contributing to society.
To this end, I strive to create learning environments where students can engage with the course materials, interact with each other through group discussions and collaborative work, and explore different ways of seeing and acting in the social world. I combine teaching strategies and methods that foster excellence in learning and the development of critical thinking skills that are grounded in a sense of social responsibility.
Learning is a process that we all participate in. As a teacher, I bring my own professional expertise and provide the class with materials that we can use to learn and explore the subject matter. But we all bring something to share, be it expertise in an area, life experience, or skill sets that enable others to learn. My courses provide a space for us to bring the 'outside in', and to experiment with bringing the 'inside out' by contributing to the public dialog on important social issues. Students in my courses have published blogs, written social commentaries, produced radio and video stories and done original research.
Courses Taught
BIS 445 Meanings and Realities of Inequality: Discourses of Poverty and Class
BCUSP 104/107 Stability and Change in Everyday Life
BISMCS 234 Media and Communication Techniques
BISMCS 343 Media Production Workshop: Community Radio Journalism
BISMCS 471 Advanced Topics in Media and Communication Studies: Media Policy & Institutional Change
BISMCS 472 Advanced Media Production Workshop: Community Storytelling in Radio
BISSEB 304 Institutions and Social Change
Research/Scholarship
My research centers on the space between language use, technologies of communication, social organization, and political action. My dissertation, "Social movement communication: Language, technology, and social organization in an urban homeless movement," addressed the need for research that specifies how participants use language as an organizing tool, mobilize digital communication resources in organizing processes, and build social organizations that can foster effective movement dynamics. I am interested what political actions "mean" to participants, policymakers, and publics, how issue contexts structure political affordances, and how activists use communication in the process of organizing for social change. Areas of research interest include: media studies, discourse and language, technology and society, organizational communication, network studies, political communication, social movements, poverty and homelessness, immigration, and human trafficking.
I have worked to develop partnerships with area organizations in the Pacific Northwest in my teaching and research, particularly around issues of media justice and homelessness, including the Community Alliance for Global Justice, KBCS, Nickelsville, the Northwest Community Radio Network, Real Change News, Reclaim the Media, SHARE/WHEEL, and the Washington Low Income Housing Alliance.
Selected Publications
Toft, A. (2014). Contesting the deviant other: Discursive strategies for the production of homeless subjectivities. Discourse & Society, 25(6), 783–809.
Toft, A. Contextualizing technology use: Communication practices in a local homeless movement. Information, Communication & Society, 14(5), 704-725. (personal copy).
Edgerly, L., Toft, A., & Veden, ML. Social movements, political goals and the May 1 marches: Communicating protest in polysemic media environments. International Journal of Press/Politics. 16(3), 314-334. (personal copy).
Thurlow, C., & Toft, A. (2008). Other's voices: Why "Dispatches from the Street"? International and Intercultural Communication, 1(4), 265-268.
Bennett, W. L., & Toft, A. (2008). Identity, technology and narratives: Transnational activism and social networks. In A. Chadwick & P. N. Howard (Eds.), Routledge Handbook of Internet Politics (pp. 246-260). London: Routledge.
Bawarshi, A., Dillon, G., Kelly, M., Rai, C., Silberstein, S., Stygall, G., Toft, A., English, T., Thomas, B. (2008). Media analysis of homeless encampment "sweeps." Seattle, Washington, University of Washington.
Toft, A., Leuven, N. V., Bennett, W. L., Tomhave, J., Veden, M. L., Wells, C., Werbel, L. (2007). Which way for the Northwest Social Forum? Center for Communication and Civic Engagement, University of Washington.