Alan T. Wood
Professor Emeritus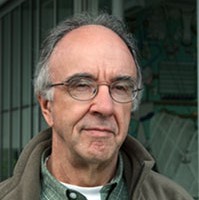 Ph.D. History, University of Washington

Recipient of the University of Washington Bothell Distinguished Teaching Award, 2004
Email: awood@uw.edu
Teaching
The Roman orator and philosopher Cicero once wrote that "historia magistra vitae"-history is the teacher of life. In teaching Chinese history and world history, I have three goals: 1) to cultivate wisdom as well as knowledge; 2) to understand the present by learning from the past experience of others; and 3) to become more aware of the global dimensions of all human activity.
Recent Courses Taught
BIS 268 World History to 1500
BIS 269 World History after 1500
Research/Scholarship
My teaching has concentrated on traditional and modern China, and on world history.
Selected Publications
"Confucian Democracy in the 21st Century: A Global Perspective," in Confucianism for the 21st Century (Gottingen: Vandenhoeck & Ruprecht, 2023).
"Confucianism and Social Structure," Oxford Handbook on Confucianism (New York: Oxford University Press, 2023).
Fire, Water, Earth, and Sky: Global Systems History and the Human Prospect," Journal of the Historical Society (September 2010).
Asian Democracy in World History. London: Routledge, 2004.
What Does It Mean to be Human?: A New Interpretation of Freedom in World History. New York: Peter Lang, 2001.
World Civilizations. Co-author, ninth edition. Two volumes. New York: W.W. Norton, 1997.
Limits to Autocracy: From Sung Neo-Confucianism to a Doctrine of Political Rights. Honolulu: University of Hawai'i Press, 1995.