Bothell from the beginning

Decades of innovative education
A part of the University of Washington, the UW Bothell campus was established by approval of the state legislature in 1989. With a founding faculty of just 12, the campus held its first classes in fall 1990 and graduated its first class of three students in 1991.
While it primarily serves residents in North King and Snohomish counties, UW Bothell's student body is composed of a diverse group of people from around the state, the nation and the world.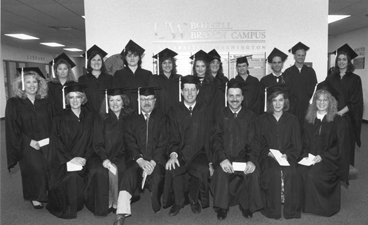 UW Bothell was created to bring the world-renowned UW traditions of academic excellence to residents of the growing Puget Sound region. The campus — which is shared with Cascadia College — sits on 128 acres of picturesque land overlooking protected wetlands and the Cascades beyond. Once home to the 500-acre, purebred cattle Boone-Truly Ranch, the property was sold in 1995 to the state of Washington.
Although modern in style, UW Bothell buildings are designed to complement the land's natural beauty and operate with environmental sustainability in mind. With its stunning architecture and landscaping, it's not surprising the campus received the American Institute of Architects' Honor Award for Washington Architecture in 2002.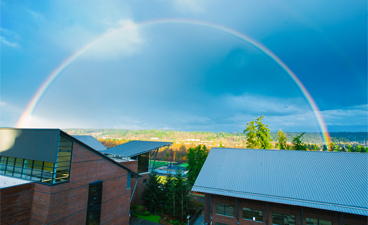 UW Bothell is home to approximately 6,000 students who are enrolled in more than 55 different undergraduate programs and graduate programs.
The campus community has helped drive more than three decades of dynamic development to date, earning a reputation for providing access to an excellent UW education through research, teaching, community partnerships and innovative educational philosophies.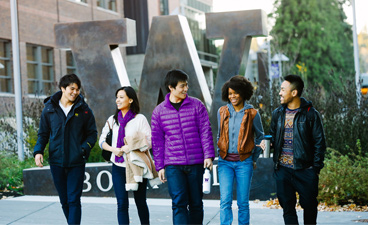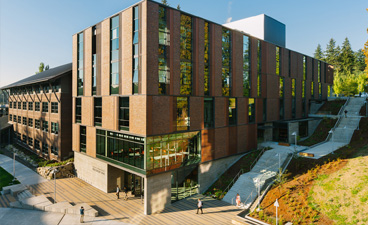 30th anniversary
2020 marked our third decade as a UW campus. View this 30th anniversary video for a look at how far we've come!