Silvia C. Ferreira
Associate Teaching Professor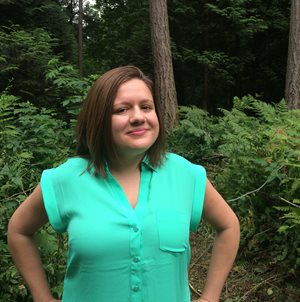 B.A. Comparative Literature, Dartmouth College
M.A. Comparative Literature, University of California Santa Barbara
Ph.D. Comparative Literature, University of California Santa Barbara
Office: UW1-351
Email: sferr@uw.edu
Phone: 425-352-3755
Teaching
I teach interdisciplinary writing and literature courses that aim to empower students to make their voices heard in their classrooms and communities. I want to help students see themselves as writers and readers capable of enacting change. In my writing classes, we both examine and participate in rhetoric in action all around us. We ask questions about the role of reading and writing in our lives and in our communities in order to connect our own writing practices to social action. In my literature classes, we practice reading for both the presences and absences in different types of sources. I help students develop the tools necessary to critically engage literary and other sources and to advocate for voices that do not make it onto the page. I also use my background in Middle East Studies and Brazil Studies to bring a global focus to all of the classes that I teach across disciplines.
Recent Courses Taught
BIS 361 Studies in American Literature
BIS 379 American Ethnic Literatures
BIS 388 Literature in Translation
BWRIT 132 Composition Stretch 1
BWRIT 133 Composition Stretch 2
BWRIT 134 Composition
BWRIT 135 Research Writing
Research/Scholarship
My research spans the fields of Rhetoric & Composition, Comparative Literature, Translation Studies, Middle East Studies, and Brazil Studies. I use tools from across these fields in order to draw attention to understudied archives and create spaces for dynamic expression across languages and cultures.
My current research project examines prose authored by members of Brazil's large Arab community throughout the twentieth century. I link interstitial figures from this archive, such as the nomadic peddler and the rooted plantation worker, to the formation of new genres that respond to and intervene in socio-political challenges faced by Arab immigrants in Brazil. I argue that these figures, which are each produced at the intersections of local and transnational discourses of gender, race, class, and "modernity," also embody key identity struggles in twentieth- and twenty-first century Brazil. My project brings a multilingual approach to new archives of minority rhetoric in the Americas by interpreting English, Portuguese, Spanish, and Arabic prose genres alongside each other. It also challenges Eurocentric modes of reading by conceptualizing models for literary comparison at the intersections of two increasingly visible global South locations: the Middle East and Brazil.
I believe that students are also creative and dynamic writers who often draw from their own multilingual and multicultural realities in their work. I am therefore also interested in pedagogical research on best practices for valuing the languages and identities that students bring to the writing classroom, as well as best practices for using digital and other pedagogical tools to encourage participation and engagement from all students.
Selected Publications
"Animal Entanglements in A imensidão íntima dos carneiros." Review: Literature and Arts of the Americas, vol. 52, no. 2, Fall 2019.
"Arab Diaspora in Brazil." Oxford Bibliographies in Latin American Studies, edited by Ben Vinson, Oxford University Press, July 2019.
"Confessions and Indiscretions: Translating the Self in the Southern Mahjar." Journal of Arabic Literature, vol. 47, no. 3, Fall 2016, pp. 278–305.
"Excavating Mashriqi Roots in the Mahjar: Agriculture and Assimilation in Raduan Nassar's Lavoura arcaica." Mashriq & Mahjar: Journal of Middle East Migration Studies, vol. 2, no. 2, Fall/Winter 2014.
"Turco Peddlers, Brazilian Plantationists, and Transnational Arabs: The Genre Triangle of Levantine-Brazilian Literature." The Middle East and Brazil: Perspectives on the New Global South, edited by Paul E. Amar, Indiana University Press, 2014, 279–95.
Translation of "Orientalism in Milton Hatoum's Fiction," by Daniela Birman. The Middle East and Brazil: Perspectives on the New Global South, edited by Paul E. Amar, Indiana University Press, 2014, 308–21.
Translation of "Rio de Janeiro's Global Bazaar: Syrian, Lebanese, and Chinese Merchants in the 'Saara,'" by Neiva Vieira da Cunha and Pedro Paulo Thiago de Mello. The Middle East and Brazil: Perspectives on the New Global South, edited by Paul E. Amar, Indiana University Press, 2014, 228–40.
Review of Iraq's Modern Arabic Literature: A Guide to English Translations since 1950, by Salih J. Altoma. Digest of Middle East Studies, vol. 21, no. 1, Spring 2012, pp. 232–33.