Welcome to College, Now Take This Quiz!

a Discovery Core Experience
BCORE 104 (Arts & Humanities) + BWRIT 134 (linked classes, 10 credits)
About This Course
Do you like Personality Tests like Myers-Briggs? Do you like movies about college? Join our course, "Welcome to College, Now Take This Quiz!: A Link Between College's Media (Mis)representations and Personality Assessments," and discuss both through reflective writing and active activities!
Professor Peter Brooks (he/him/his)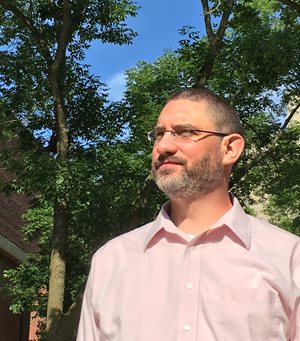 About Professor Brooks
Currently an Assistant Teaching Professor in FYPP and IAS.
Is a first generation college student!
As an undergrad, knew he was going to major in Film yet later discovered he liked English and Philosophy from just trying out those classes.
Was also on his campus radio station for two and a half years and loved it! College radio is the best!
His undergraduate, the University of Wisconsin Oshkosh, is kinda like UW Bothell in many ways.
Has also attended Arizona State University, New Mexico State University, and the University of Wisconsin Milwaukee.
In addition to his BA in Radio/TV/Film he has an MFA, M.Ed., and PhD.
Has academic interests/backgrounds in Film, Media Studies, Game Studies, Creative Writing, Professional/Technical Writing, College Student Counseling & Development, and Composition (which he teaches here at UWB!!!).
Originally from Milwaukee, Wisconsin but has lived in four other states!
Loves all kinds of dogs, and video games, and word games (like Scrabble).
Has worked at Bothell for five plus years and enjoys working here because of the small class sizes and small community! He also advises the club HerCampus and works closely with the Writing and Communication Center.
Contact