Leadership and Its Societal Impacts

a Discovery Core Experience
BCORE 107 (Social Sciences)
About This Course
Who are your favorite leaders and why? This class surveys leadership stories and concepts across different cultures and different fields, across history and the globe. We will focus on individuals' and organizations' impacts on environmental sustainability, economic development, government, health care, technology, employment, education, social justice, journalism, sports, entertainment, or the arts. We will also examine ways that organizational leadership manifests in communications, from vision and mission statements to strategy, outreach, and advocacy.
Leaders use the power of language to inspire others and generate change in our world. We'll listen to history's activists and revolutionaries, and today's influencers and change makers. We'll consider their calls to action and their goals for economic prosperity, societal wellbeing, environmental sustainability, and purpose in life.
We'll also look closer to home, for family guides and other mentors who have shaped our ways of seeing and being in the world. We'll consider ways that we lead our own lives. This class will operate as a forum for shared inquiry and meaningful conversation. You'll have opportunities to express your thoughts and ideals and form lasting bonds of friendship and UWB community.
Why Should I Take This Course?
Gain knowledge and expertise in leadership concepts and impacts. Gain skills and confidence in your writing, presenting, and videography. Discuss meaningful topics and form community with your UWB classmates. Join the conversation!
What Will I Study?
For independent study, you will choose your own topic in an area where you have genuine interest. Incorporate your own passion for societal change into academic and career planning, reflective writings, your final executive summary, and presentations for our class Leadership Forum. This is an opportunity to be a champion for change and show us why it matters, and to develop your own skills in leadership communications.
Selected Projects & Activities
Along with independent study of an influential leader, students will participate in free-writes, journaling, group presentations, and class discussions. Students will produce an"about me" or "how to" or "day in the life" video for your future self and to share with classmates at our final FilmFest.
Professor Carol Shaw (She/Her/Hers)
School of Business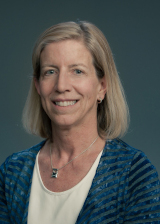 About Professor Shaw
Carol Anderson Shaw, CFA, is an adjunct professor with the UWB School of Business and a strategic communications consultant. She teaches courses on leadership and
communications, with a focus on diversity, collaboration, multi-stakeholder perspectives, societal wellbeing, and environmental sustainability.
As a Financial Analyst, Writer, and Editor, Shaw has provided consulting services for Wall
Street firms and Northwest nonprofits. She earned an MFA in Creative Writing and Poetics at UWB. She serves on the Advisory Board for the UWB School of Interdisciplinary Arts and Sciences (IAS), Washington State Parks Foundation Board (WSPF), and Dartmouth College alumni organizations. She also enjoys her roles as Faculty Advisor for the UWB MBA Association and the UWB Women in Business club.
Contact
Email: shawca@uw.edu