Introduction to Health Behavior
a Discovery Core Experience
BCORE 107 (Social Sciences)
About This Course
Students will understand the social, cultural, and psychological determinants of health and
illness. Students completing this course will acquire a new understanding of individual
health behavior theories (such as the Health Belief Model) vs. more ecological models that
are aimed at populations.
Hear from Professor Lasker
Professor Grace Lasker (she/her/hers)
School of Nursing & Health Studies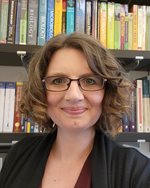 Education
Walden University, Ph.D. Public Health, Epidemiology
Clayton College of Natural Health, Ph.D. Holistic Nutrition
University of Nebraska, M.S./ABD Ph.D. Agronomy– Plant Breeding & Genetics
(Epigenetics). Minor: Biochemistry
University of Nebraska, B.S. Agronomy. Minors: Biological Science; English
Teaching
Dr. Lasker has over 24 years of cross-disciplinary, systems-thinking experience in education and organizational leadership. She has focused her career in supporting individuals and organizations across the country in implementing justice- and equity-centered frameworks in academia and industry. Certified Health Coach (CHC). She is also an adjunct Teaching Professor with the University of Washington's Department of Environmental & Occupational Health Sciences (DEOHS) and regularly partners with the DEOHS Continuing Education program.
Contact
Email: glasker@uw.edu