Shauna Elbers Carlisle
Associate Professor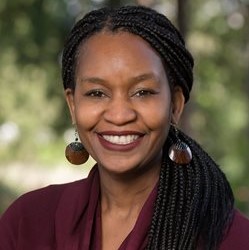 Adjunct Nursing & Health Studies

B.A. Psychology, University of Manitoba
MSW., Administration & Policy, University of Washington Seattle
Ph.D. Social Welfare, University of Washington Seattle
Office: UW1-334
Phone: 425-352-3377
Email: ske9902@uw.edu
Mailing Box: 358530, 18115 Campus Way NE, Bothell, WA 98011-8246
Website: Rhealth
Teaching
As an instructor I strive to create a classroom experience that provides the space for community learning. Therefore, I use group projects and simulations to promote classroom dialogue, and debate to foster critical engagement and interrogation of concepts presented in class. Additionally, I strive to introduce multiple methods of instruction to address various methods of student learning.
Real world examples are used to illustrate how to analyze and problem solve, apply analogies to larger social justice questions and occupational responsibilities. I use group collaboration to develop a community of learning, collaboration skills, and opportunities for knowledge development from the perspective of a researcher. Classroom debates provide opportunities for critical discourse, engagement and interrogation of concepts presented in class, and to illustrate how to apply critical thinking to all arguments including one's own.
Recent Courses Taught
BIS 226 Foundations of US Social Services
BIS 312 Approaches to Social Research
BIS 315 Understanding Statistics
BIS 448 Social Policy
BISLEP 302 Policy Analysis
BPOLST 502 Statistics for Policy Studies
BPOLST 510 Statistics Fundamentals for Policy Studies
Research/Scholarship
Social Determinants of Health
My first line of research investigates the social determinants of health. I examine the intersections between race, ethnicity, and nativity, and its implications on population health and well-being. Much of my research to date has focused on sub-group differences in chronic health outcomes among foreign-born and native-born populations. My recent research examines the impact of stress from childhood through adulthood and its impact on health and well-being. See the RHealth website for current investigations.
Community Based Program Evaluation and Measurement
My second line of inquiry stems from my training in quantitative methods and administration. I use community based program evaluation to build organizational capacity and identify ways to improve organizational effectiveness and impact. Evidence based evaluation and Theories of Change methodology guide my research and collaborations with community partners. I am particularly interested in supporting the capacities of organizations who serve or desire to serve diverse populations and have evaluated a wide range of focus areas including: substance use prevention, state institutions social services, foster care, youth serving organizations and educational institutions. I incorporate my students into many of my community based program evaluation projects.
Selected Publications
Social Determinants of Health
Stone, Andrea and Carlisle, Shauna (2017). Racial bullying and substance use. Journal of Ethnicity in Substance Abuse, 16:1, 23-42.
Carlisle, Shauna (2014). Disaggregating race and ethnicity in chronic health conditions: Implications for public health social work. Social Work and Public Health, 29(6),616-628.
Carlisle, Shauna (2014). Perceived discrimination and chronic health in adults from nine ethnic subgroups. Ethnicity & Health, 1-18.
Carlisle, Shauna (2012). Nativity differences in chronic health conditions between nationally representative samples of Asian American, Latino American, and Afro-Caribbean American respondents. Journal of Immigrant and Minority Health 14 (6), 903-911.
Community Based Program Evaluation
Carlisle, Shauna, Gourd, K., Rajkhan, S., and Nitta, K. (2017). Assessing the Impact of Community-Based Learning on Students: The Community-Based Learning Impact Scale (CBLIS), Journal of Service Learning in Higher Education, 6,1-19.
Carlisle, Shauna, and Jean Kruzich. (2013). Increasing student and organizational evaluation capacity through collaborative community-based program evaluation. Journal of the Scholarship of Teaching and Learning, 13 (4), 68-84.
Beadnell, B. A., Shauna Carlisle, Marilyn Hoppe, Kristin Mariano, Tony Wilsdon, Diane Morrison, Betsy Wells, Mary Gillmore, and Darrel Higa. (2007). The reliability and validity of a group-based measure of adolescents' friendship closeness. Research on Social Work Practice, 17 ( 6), 707-719.