Come As You Are to the ABC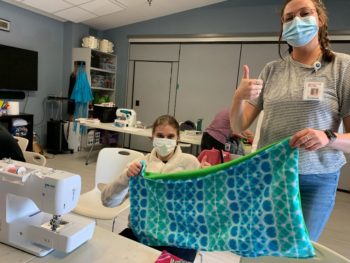 "A setting where someone could show up as exactly themselves and be celebrated for it." Fallon Zollars writes about her story starting as a volunteer through a Community-Engaged Learning & Research (CELR) class at the Alyssa Burnett Center (ABC). This story features her experience and why she applied for a full-time position at the Center after graduation.
CELR courses are hands-on, reflective, skill-building opportunities for students to engage with campus and community projects. Most courses are placement-based or project-based.