Disability Representation in Society
a Discovery Core Experience
BCORE 107 (Social Sciences)
About This Course
This course provides students with introductory knowledge of disability studies (DS), a growing multi-disciplinary field that investigates, critiques, and enhances Western society's understanding of disability.
Students will be introduced to a critical framework for recognizing how people with disabilities have experienced disadvantages and exclusion because of personal and societal responses to their impairments.
We will explore how disability activists and scholars have re-conceptualized disability from a more empowering social-political and human rights perspective, as an element of human diversity/variation and a source of community.
Dr. Mo West (she/her/hers)
School of Interdisciplinary Arts & Sciences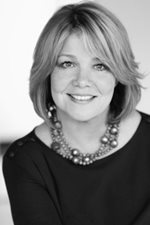 About Dr. West
University of Washington Seattle, WA PhD, Nursing
The Catholic University of America Washington, DC MS, Psychiatric-Mental Health Nursing
University of Iowa, Iowa City, IA BS, Nursing
Contact