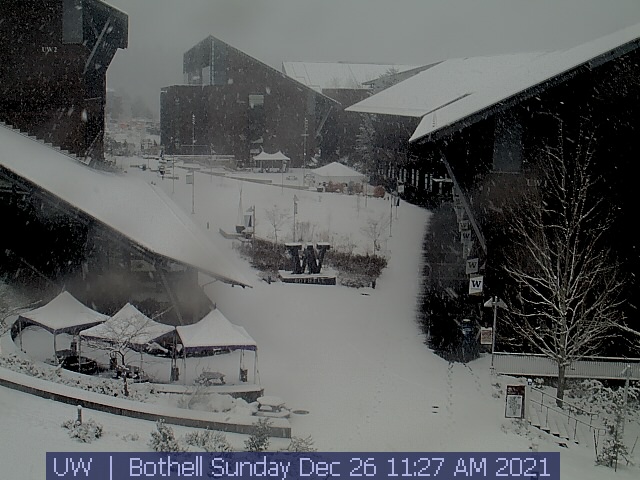 The UW Bothell Weather Group is monitoring the snowy conditions on and around our campus and throughout the region. Given minimal activities on our campus during the winter break, campus operations remain normal at this time. Please continue to check this emergency blog and our home page at uwb.edu for the latest information.
Note: all buildings on the UW Bothell campus will be locked from Dec. 27-30 and staff are being asked to work remotely. Faculty and staff can access buildings with the Husky Card; building temperatures will be reduced.
Please use caution when walking or driving on and around our campus. More information will be provided if there is any change in campus operations.
NOTE: If you don't already receive UW Alert and UW Advisory messages for important updates about emergencies or weather-related notices by text and/or email, click here to subscribe or update your settings.