Suspended operations Dec. 27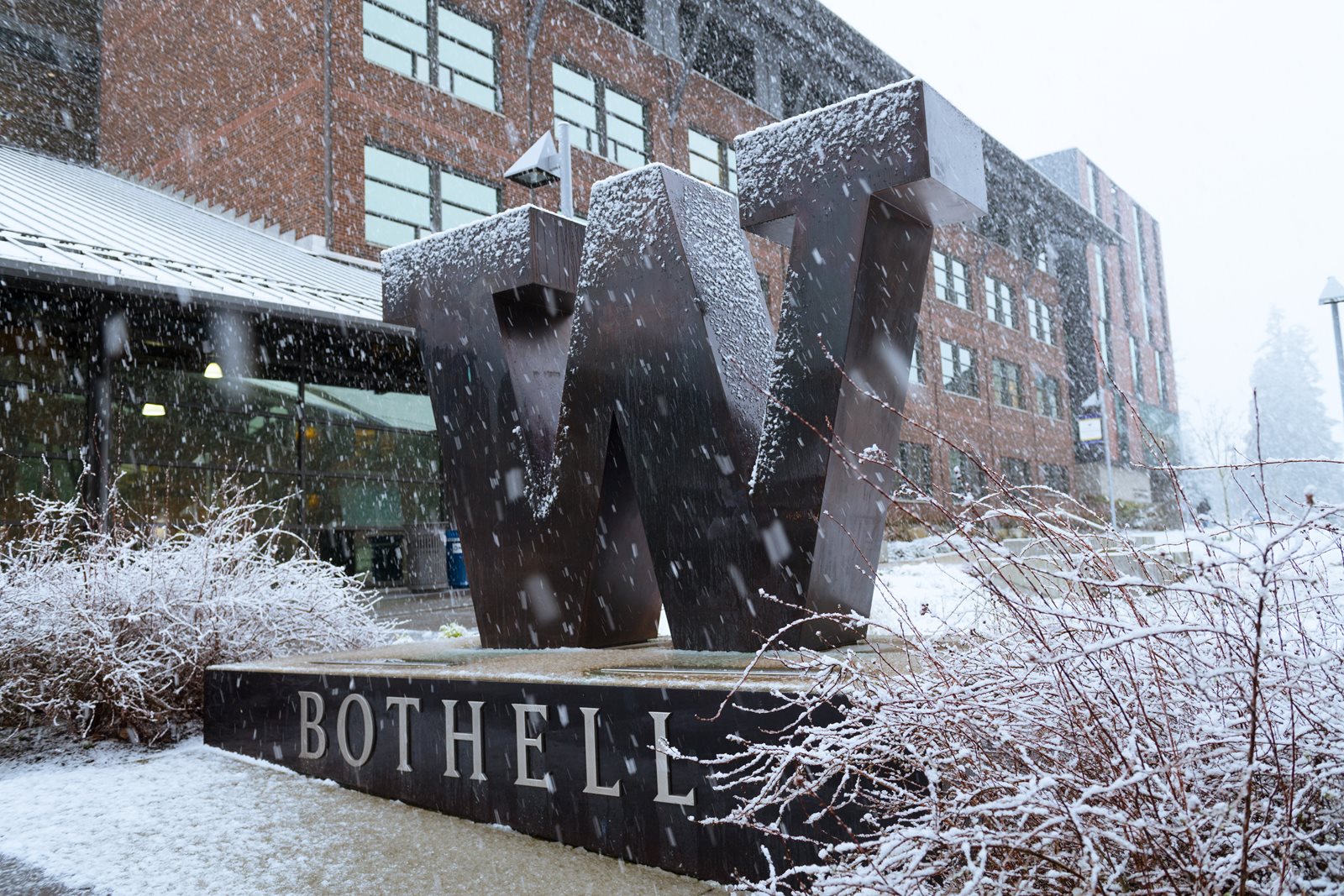 Due to snow and ice on campus and in the region, UW Bothell will suspend operations on Monday, Dec. 27, 2021. This means all on-campus operations are suspended. Non-essential personnel should plan to work remotely as previously scheduled for the week of Dec. 27-30.
All services will continue to be offered online.
The winter weather and freezing temperatures will continue for the next few days. When you do return to campus, please use caution when walking or driving around campus as there may be snow and ice present on walkways, stairways, streets and sidewalks.
Please continue to check uwb.edu/emergency for updates.