Suspended operations Feb. 12-15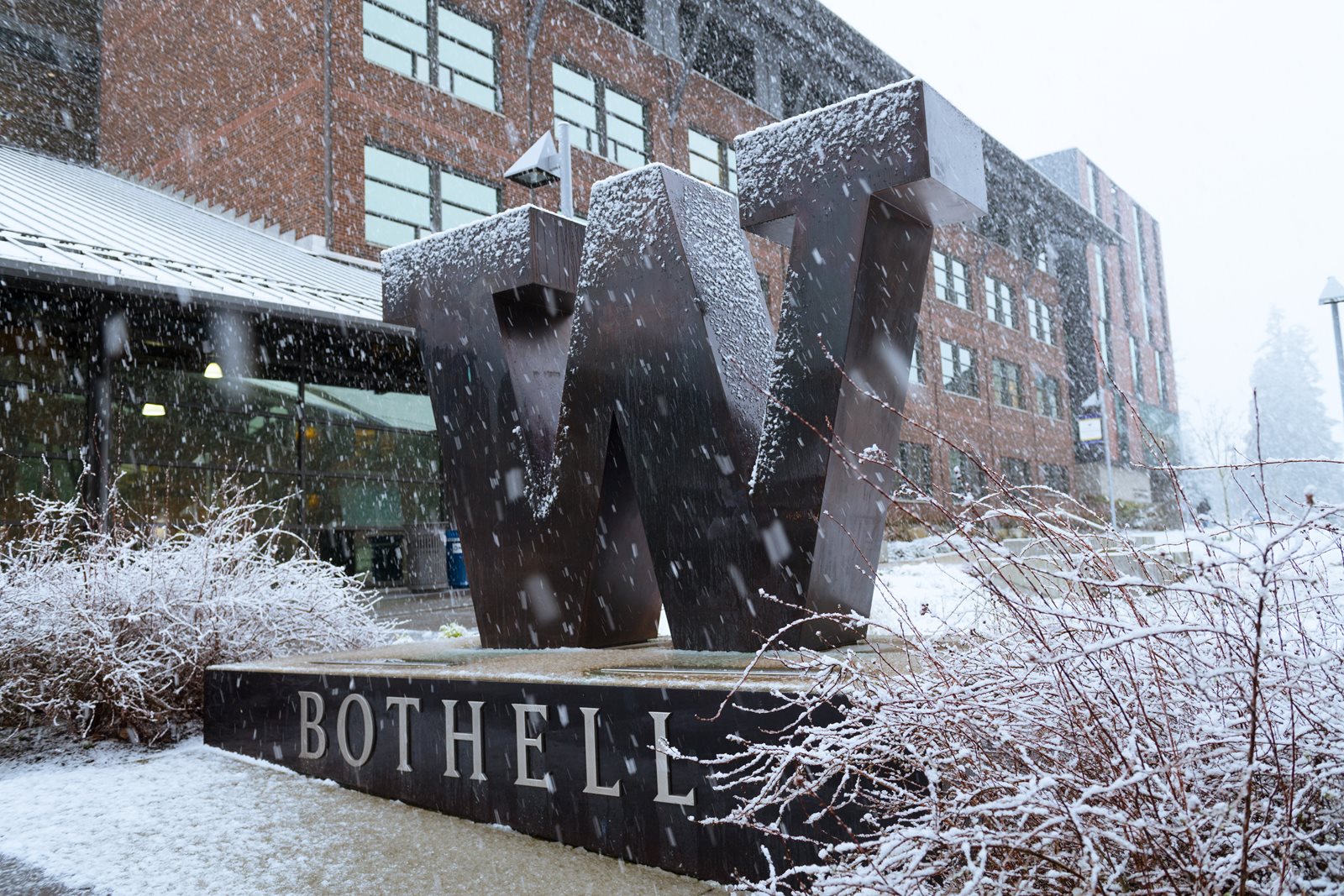 UW Bothell and Cascadia College have suspended operations effective 5 p.m. Feb 12-15. There are no classes or activities on Monday due to the President's Day holiday.
180th and 110th streets have been closed on campus due to icy conditions. Faculty and staff can access buildings using their Husky card if necessary. However, travel will be hazardous and we encourage all to avoid coming to campus if possible.
The Puget Sound region is under a winter storm warning. The Bothell area could see several inches of snow and below freezing temperatures over the next three days.