Suspended operations Feb. 14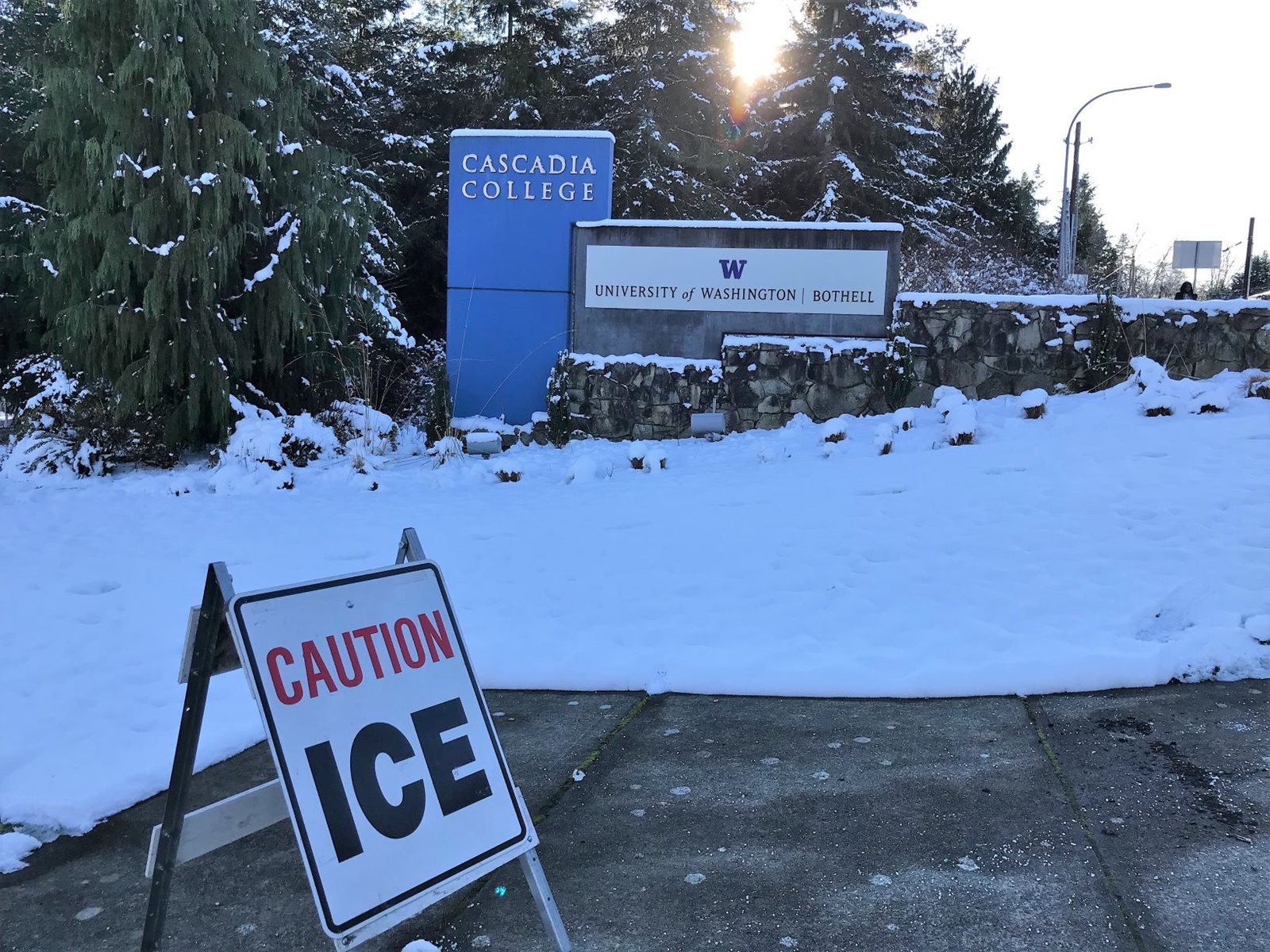 UW Bothell (all locations) will suspend operations on Thursday, Feb. 14. There are still large amounts of snow and ice on campus roofs. As temperatures warm in the middle of the day, these deposits will fall as large sheets of ice, posing serious risk.
The biggest areas of concern are outside Food for Thought and the ARC. Campus Way NE at 180th street is closed; Metro buses will still have access.

Husky Hall is still closed as crews inspect the roof of that building to ensure it is safe.
UW Bothell facilities teams have logged hundreds of hours working around the clock for the last week and a half. The work has included clearing and treating roads, pathways and entryways, operating and maintaining the power plant, utilities distribution systems and critical building mechanical systems. As we strive to resume normal operations after the historic storms that have hit the region, flexibility and patience are encouraged and appreciated.