Winter weather & classwork: A note from the vice chancellor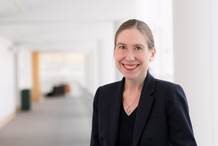 Dear UW Bothell students,
By now, the relief of having the extra time that a few snow days have provided has perhaps turned to anxiousness as you consider how you and faculty will make up lost class time. I think we are all eager for classes to resume and will do so when conditions are safe for travel to, and on, our campus.
Over the weekend, Chancellor Yeigh sent a note to the academic leadership asking them to work with faculty to make up lost class time. We've also asked our faculty to be flexible with students in making up assignments. We are mindful that most of you commute to campus, and we want you to be successful this quarter, despite this unprecedented winter weather.
We look forward to being back on campus with you soon. In the meantime, please use caution when traveling and stay safe!
Anita K. Krug
Vice Chancellor for Academic Affairs (interim)