High-Impact Practices Faculty Fellowship for Pre-Major Students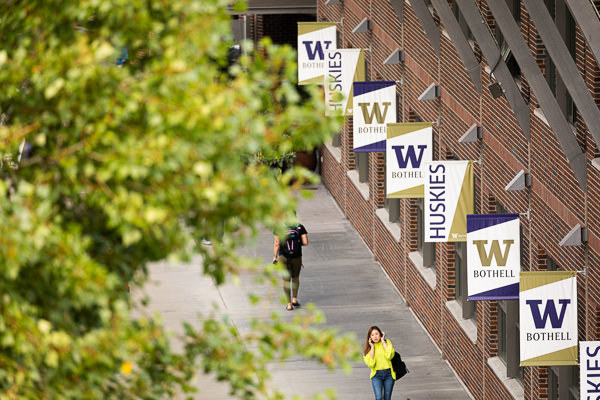 Congratulations to the 20 faculty participants in the 2023-24 HIP Faculty Fellowship!
This fellowship is designed to support faculty who wish to develop High Impact Practice (HIP) assignments for lower division students. HIPS are an approach that engages students in "applied, hands-on, integrative, and often collaborative learning experiences" (Kuh et al, 2017). Research has shown that BIPOC and first-generation college students benefit greatly from participation in High Impact Practice learning. This fellowship will focus on the HIPS most common for lower-division students; undergraduate research, community-engaged learning, global learning, and collaborative and writing intensive assignments.
Business

Codrin Nedita, BBUS 221: Introduction to Macroeconomics
Lakshmana Krishna Moorthy, BBUS 2010: Intro to Financial Accounting

Educational Studies

Sarita Shukla, BEDUC 295: Gathering, Analyzing and Using Data in Education
Natasha Merchant, BIS 165: Introduction to Ethnic Studies

Science, Technology, Engineering & Mathematics (STEM)

Andrew Abian, STMATH207: Intro to Differential Equations
Cynthia Chang, BBio180: Introduction to Biology: Ecology and Evolution
Karyn Mlodnosky, BCHEM 164: General Chemistry Lab III
Matthew Gliboff, BPHYS 114, 115, 116 series

Interdiciplinary Arts & Sciences

Kari Lerum, BIS 181: Introduction to Sociology
Avery Shinneman, BEARTH153: Introduction to Geology
Caleb Trujillo, BIS 140: Numbers in the news media
David Goldstein, BIS 162: Race, Gender, and Sexuality through Film and Television
Yolanda Padilla, BIS 165: Introduction to Ethnic Studies, Winter 2024
Vilma Illanes, Heritage Language courses

First Year and Pre-Major Program

Georgia Roberts, BCORE 117 Hip Hop Auto/Audiobiographies
Jonathan Lee, B WRIT 134: Composition
Katrina Harack, BWRIT 135: Research writing
Kristin Gustafson, BCORE 104: Time Traveling Through Experiential Learning
Lauren Lichty, BCORE 107: Gender Under Construction
Rob Turner, BCORE: Humanity 2050
Dr. Julie Shayne, Deborah Hathaway, and Kara Adams will co-facilitate the Fellowship, inviting faculty, staff, and students as guests to co-lead each session. They will provide support outside of the Fellowship for courses developed through the Fellowship. Learn more about the program.