2023 Summer Founders Fellow Award Recipients
The Founders Fellow awards recognizes and supports undergraduates involved in research and are worth up to $3,000. They are supported by the UW Bothell Founders Endowed Fellowship established by Dick and Virginia Chappelle; Maryel Duzan, Max Gellert, Rod Proctor, and Lynn Ries. Applications are due every May, learn more and apply for the Founders Fellow Award
Ashley Linkem, Moss role in conifer seed germination
Mentor: Dr. Cynthia Chang
Abstract: This research project has the goal at understanding the ecological role mosses play in conifer seed germination, and establishment. In a changing climate more active restoration and conservation efforts are needing to take place, this is evident even locally with examples such as North Creek and North Creek Forest, and Rotary Park in Woodinville with Little Bear Creek. With the need for active restoration or assisted regeneration sites as our climate changes from anthropogenic impacts, it is imperative that we understand every aspect of our local ecosystems as much as possible. There has been a large focus on the forest successional stages that take place after a natural or anthropogenic disturbance, but what about the secondary stages? As PNW forests age mosses become much more prevalent along forest floors. I aim to understand how these mosses interact with conifer seeds by analyzing if they affect both seed germination, and establishment.
Our local forests suffer each year from a variety of human caused issues, and while moss may seem like a small part of those forests it is possible that they play a larger role in the process of succession in those forests. I believe understanding that role can lead us to make smarter decisions in the conservation and restoration of our forests as we continue to log, pollute, and contribute to wildfires and record temperatures each year.
Vi Nguyen, Non-contact ECG electrodes for convenient in-home or clinical use monitoring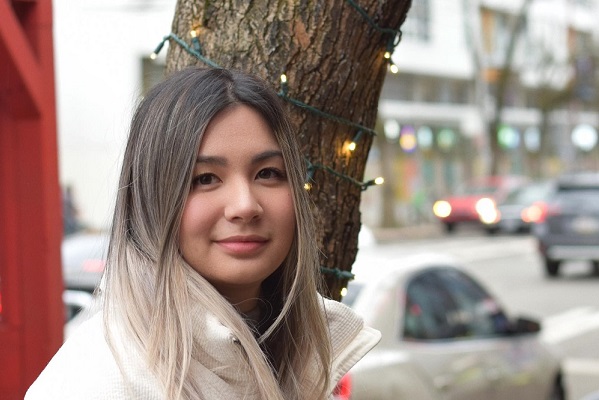 Mentor: Dr. Kaibao Nie
Abstract: Monitoring the heart's electrical activity is crucial for diagnosing cardiovascular diseases. However, ECG (electrocardiogram) recording has still been largely limited by the inconvenience and discomfort of conventional wet contact electrodes. In the proposed research work, we will study the novel non-contact ECG electrodes for the body sensor network, which allows convenient in-home or clinical use for continuous monitoring of ECG. During the summer, I will experiment with different techniques of creating capacitive non- contact electrodes, implementing signal amplifiers, and evaluating the performance of the proposed ECG monitoring device. The research outcomes can potentially provide new insights into improving the design of clinical ECG recording devices.