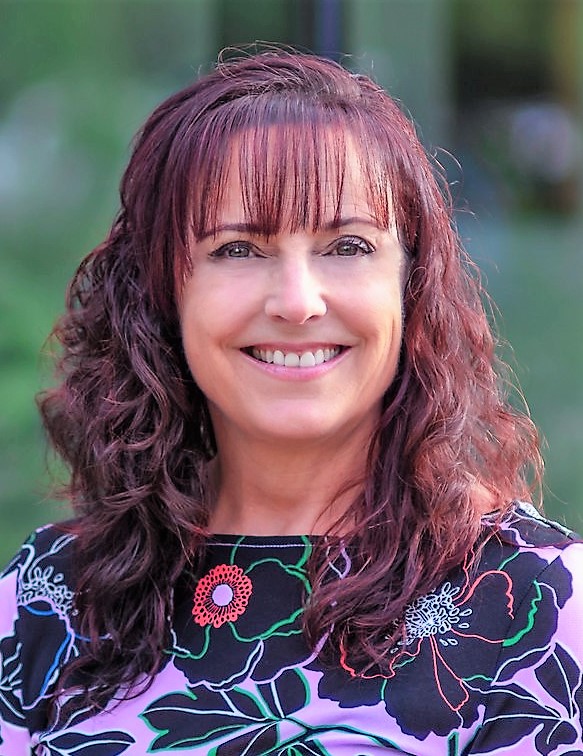 Coming out of the coronavirus pandemic, it's safe to say there will be a demand for professionals in public health, biotech and information technology to help society head off the next crisis. Those industries and others in science, technology, engineering and math will need people who think critically and work collaboratively to solve problems.
Dr. Leslie Cornick, dean of the School of STEM, is working to strengthen connections between the University of Washington Bothell and regional industry to create opportunities for students and faculty and to enhance the workforce pipeline.
Since becoming dean in July, in the middle of remote operations, Cornick has been thinking about the post-pandemic world. What will it look like? How can we make it better?
She explored these questions March 16 when she moderated a panel discussion for Economic Alliance Snohomish County at one of its Coffee Chats.
Valued partners
Garry Clark, president and CEO of the alliance, said it has a "direct, symbiotic connection" with UW Bothell.
"Our mission cannot be reached without this collaborative partnership to build a pipeline for a talented workforce, a thought institute for creative entrepreneurship and STEM connectivity," Clark said. "Our economic vitality depends on expanding our educational opportunities so our talent will remain local."

The alliance also supports the Snohomish STEM Network. As part of Washington STEM, it promotes STEM education to build opportunities for students that drive business prosperity.
Angie Sievers, director of Snohomish STEM Network, said UW Bothell is a valued partner in preparing graduates to directly enter the local workforce and immediately contribute to the community.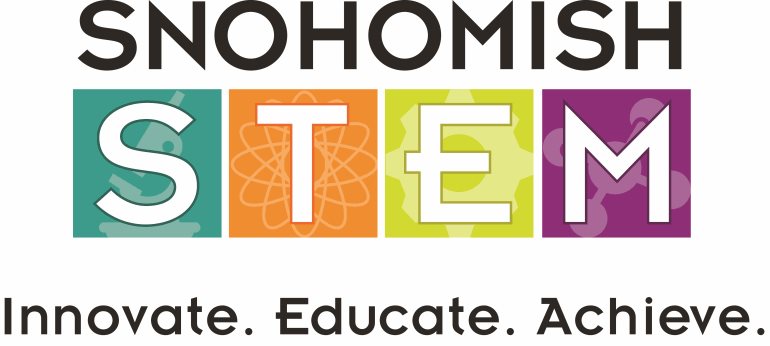 "Snohomish County businesses and economy depend on the talent from our region," Sievers said. "It is more important than ever to align education and industry needs to strengthen work-based opportunities and attract additional economic interest."
Thinking post-pandemic
More than 60 participants joined the Coffee Chats teleconference, "Post-Pandemic STEM Workforce," to hear Cornick and the panelists: Mike Barlow, vice president of manufacturing at AGC Biologics, a global biomedical company; Sue Kraemer, instructional designer for Tableau, the data visualization company that is part of Salesforce; Darren Redick, interim CEO at Providence Northwest Washington; and Nicole Thomsen, health policy analyst for the Snohomish Health District.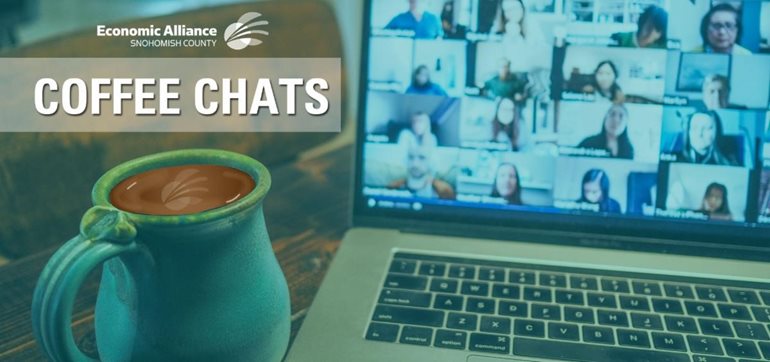 All the panelists mentioned they are hiring, looking for specialized talent or bringing on interns. UW Bothell is one of the places they are looking. For the 2020-21 academic year, 29% of the students have majors in the School of STEM — and serving the region is core to the mission of both the school and the University.
In autumn quarter, 97% of incoming first-year students and 88% of incoming transfer students at UW Bothell came from the state of Washington, and 28% listed a Snohomish County residence. About 90% of UW Bothell graduates live and work in the state, contributing to the economy and their communities.
Redick said Providence, always looking to fill specialty nursing positions, also sees a need for diagnostic imaging equipment operators, data analysts and engineers. Talented people who can work together to solve problems are highly needed, he said.
Thomsen said that, in addition to nurses, the Snohomish Health District needs people skilled in biology, toxicology and analytics. Barlow said every aspect of AGC's business is growing.
Kraemer, once an adjunct instructor at UW Bothell, said Tableau needs people with computational thinking skills to create ways to make data easier to visualize and understand. Being able to communicate data is crucial, she said.
Community commitment
According to Cornick, the pandemic has amplified opportunities for the School of STEM, not only intersecting in public health but also in biotechnology, biomedical device manufacturing and health monitoring that respects privacy. Coming out of the pandemic, other industries also will surge, Cornick said, with a demand for talented employees in computer-related fields such as cybersecurity.
In addition to specific skills, professionals need to be analytical thinkers and problem solvers who can work in diverse teams, she said — and that's just what graduates of UW Bothell's School of STEM have been trained to do.
Cornick also serves on the board of the Biomedical Innovation Partnership Zone, a nonprofit that works to support industry broadly in the region. The School of STEM is committed to this growing economic sector, Cornick said, "and creating the pipeline of local talent to make sure it has the workforce it needs."