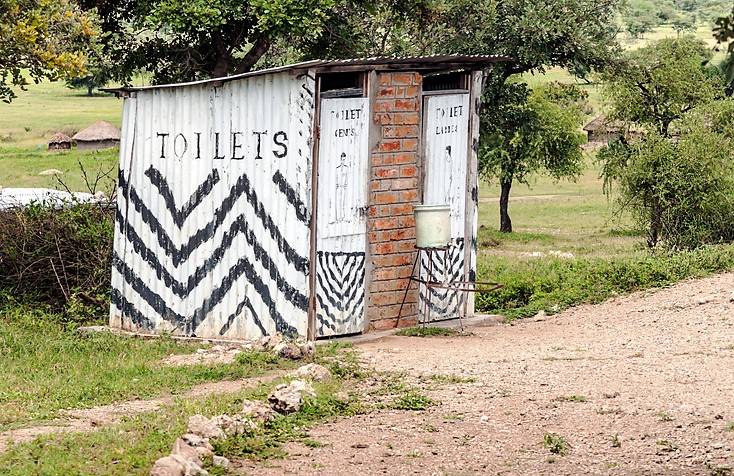 Research conducted largely by University of Washington Bothell undergraduates found that a disinfectant produced by a Woodinville, Washington, company can neutralize latrine odors, a development that has the potential to improve sanitation for millions of people in developing parts of the world.
The American Journal of Tropical Medicine and Hygiene recently published the research. Lori Robins, an associate professor in the School of STEM, led her students in collaboration with students in the Department of Environmental & Occupational Health Sciences at the UW in Seattle. The research was conducted with support of Briotech, the maker of a pure and stable form of hypochlorous acid (HOCl), a safe disinfectant-antiseptic also known as electrolyzed water.
Briotech previously teamed up with UW Bothell on research that helped prove its HOCl effective against prions, which are believed responsible for some dementia disorders such as Mad Cow Disease. This time, Briotech's Chief Scientific Officer Jeff Williams worked with the students to see if they could make using a latrine less disgusting.
Life-saving work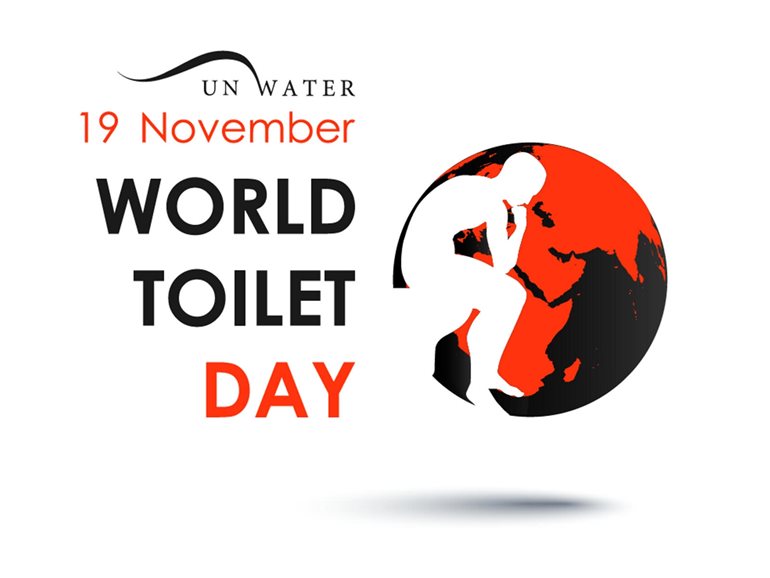 The World Health Organization says countries where open defection is most common have the highest number of deaths of children under 5 and the highest levels of malnutrition and poverty. The United Nations observes Nov. 19 as World Toilet Day to raise awareness of the 4.2 billion people living without access to safely managed sanitation. The Bill & Melinda Gates Foundation also calls it a massive task and has sponsored a Reinvent the Toilet Challenge.
"It's a huge problem, especially for little kids who end up dying from dehydration after they get diarrhea. It's a terrible thing," Robins said. "It's easily fixed if you clean up the water and get people to use the latrine. Well, it's not easy, but it's a relatively straightforward fix."
Robins said students were happy to work on research with a real-life application. "We're trying to get more people into latrines to prevent them from getting sick. It has the potential to do a lot of good in the world."
Although the research began as a test of odor control, it soon became obvious that HOCl also could destroy viruses and bacteria responsible for many diseases. Briotech's HOCl has been approved by the Environmental Protection Agency as a disinfectant for the virus that causes COVID-19.
The all-important sniff test
"You can get rid of the odor and sanitize the latrine," Robins said. "We're hoping people would not be put off by foul odors and also enter a cleaner area where they would not have a chance to get, let's say, a norovirus."
The researchers tested HOCl on five chemical compounds that can give latrines an overpowering smell: indole, p-cresol, dimethyl disulfide, dimethyl trisulfide and butyric acid.
Analysis by chromatography showed that a solution of 100 parts per million of the HOCl modified more than 94% of all of the compounds except one, butyric acid, which had a small change. In a smell test involving 80 participants, however, the HOCl mostly eliminated the odor from all the compounds, including butyric acid. At most, testers reported a mild chlorine smell like a swimming pool.
The sniff test was conducted at a contract lab at Washington State University. Comments from testers went from "It smelled terrible" to — after treatment — "It doesn't smell," Robins said.
People behind the paper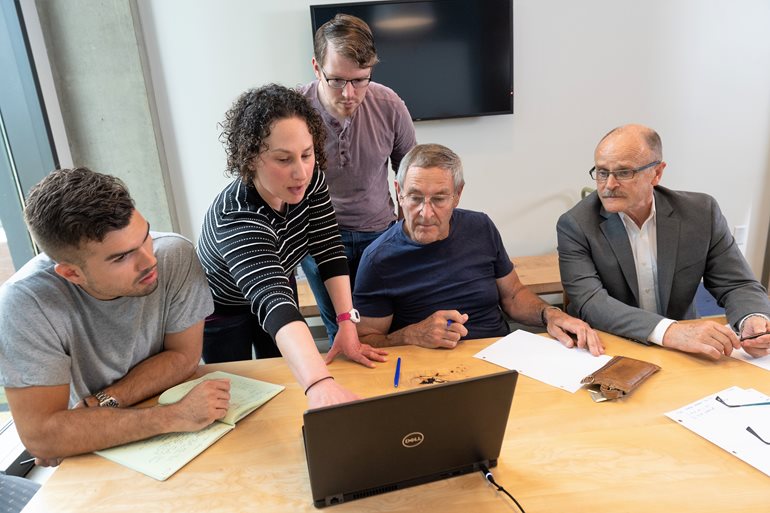 The research paper was published Oct. 15. Authors, along with Robins and Williams, included students Tim E. Dennler-Church, Jeremy C. Butz, Joseph E. McKinley, Erika K. Keim, and Mary C. Hall as well as faculty member John S. Meschke and staff member JoAnne M. Mulligan.
McKinley (Biochemistry '19) was the first student at UW Bothell to work on the project. He now works at Briotech. Dennler-Church (Biology and Chemistry '19) worked on the project for a year. Butz (Biochemistry '19) was another key researcher. He is now a graduate student at Washington State University. JoAnne Mulligan is a lab instrument coordinator in UW Bothell's School of STEM who trained students in the instrumentation.
The anti-virus sanitation aspect of the research was conducted by the Department of Environmental & Occupational Health Sciences at the UW in Seattle by Professor John S. Meschke, Mary C. Hall (Microbiology '19) and Erika Keim, a graduate research assistant.
It's been a great collaboration with Briotech and the UW in Seattle, Robins said.
"This is more than a proof of principal study. It's showing that you can do the odor control in a latrine and disinfect. We know we can do both of those."
Addressing complex issues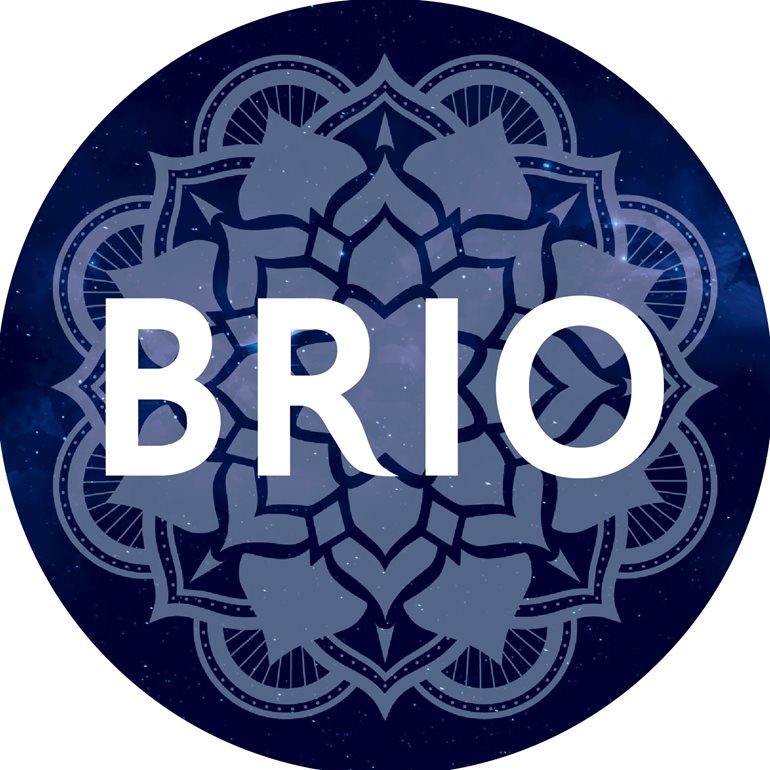 Williams said students mastered chemistry methods, learned the value of cross-disciplinary thinking and realized how effective cooperative efforts can be in addressing issues that "won't be solved easily by slotting them into conventional thought silos.
"I think it's a splendid example of the value of a new kind of industry/academia collaboration, one that taps into the creativity of top-drawer, well-schooled students and lets them use their skills and technical prowess — and all the resources of the STEM program — to address an enormous real-world problem," Williams said. "The technologies they applied to demonstrate the effects of the Briotech product on the foul-smelling compounds are at the cutting edge of modern analytical chemistry."
The study was supported by the National Institute of Allergy and Infectious Diseases Award R03AI137626.