After Jessica K. Nguyen graduated from the University of Washington Bothell in 2017 with a Bachelor of Science in Computer Science and Software Engineering, she was ready for the next step.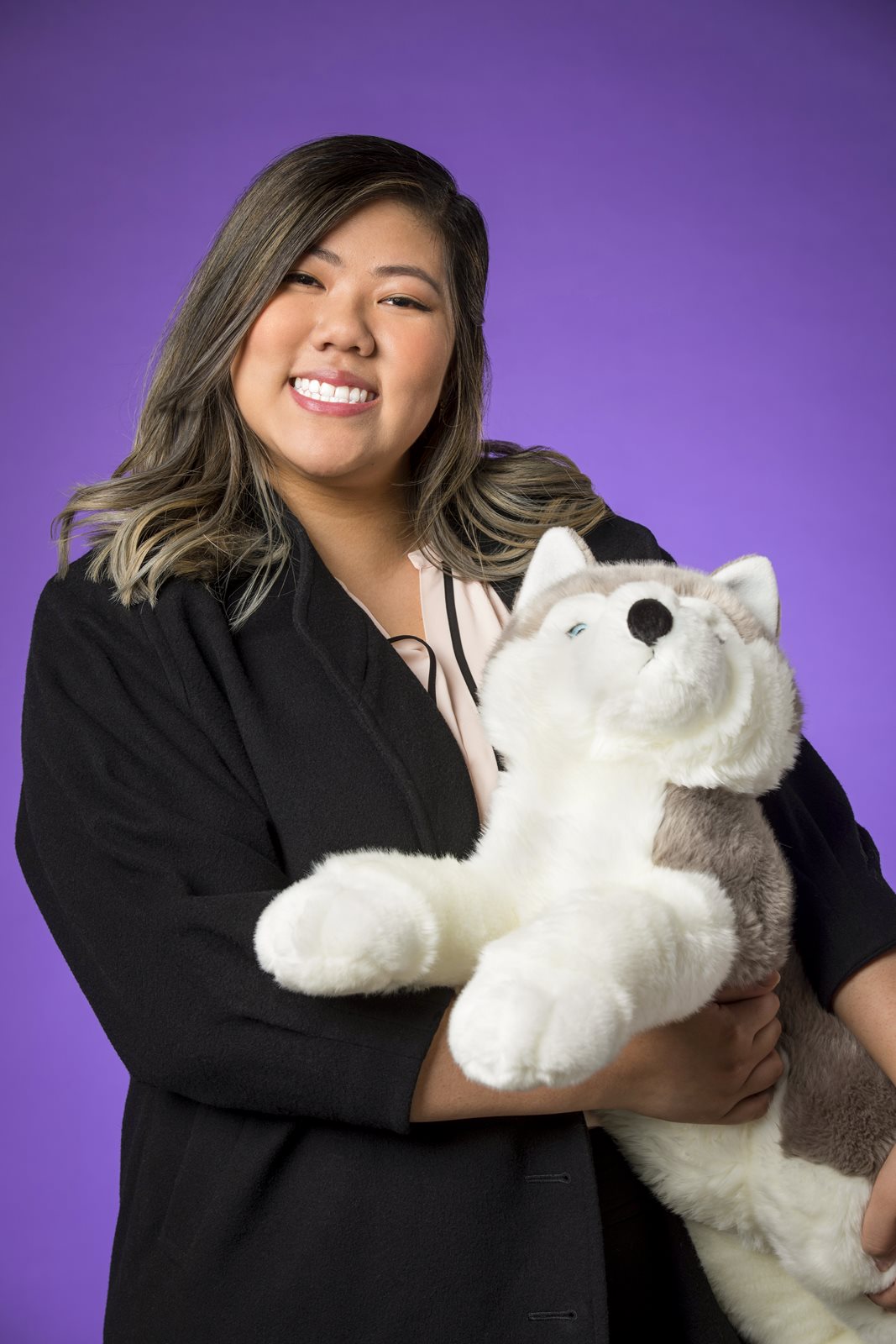 She moved into UW Bothell's Master of Science in Cybersecurity Engineering program and is projected to graduate in June 2020.
"I decided to pursue my master's at UW Bothell because I had loved my experience at the university so much, and the school also showed me that they were a leader in the cybersecurity space, so it made perfect sense," said Nguyen, who was recognized as one of the Husky 100 — students who make the most of their UW experience.
Changing direction
A Running Start student who transferred from Shoreline Community College, Nguyen initially studied business. She had helped to open a dance and music studio where she taught, but a torn knee ligament distanced her from performing arts. As she hobbled between classes on crutches, Nguyen decided to transition to the School of Science, Technology, Engineering & Mathematics (STEM) because she had learned website development for her studio.
After gaining tech skills in college, Nguyen expected she'd intern at startups the first few years.
"I couldn't imagine actually landing positions at large tech corporations," said Nguyen who interned at the T-Mobile headquarters in Bellevue, where she found her cybersecurity niche. She now works at Twitter in Seattle.
"Innovation is something I definitely strive for," Nguyen said. "I'm always looking for things that can be improved or reinvented, but I believe that is characteristic of most people or at least it should be."
Creating a club
Also active on campus, Nguyen worked as a marketing assistant for the Division of Student Affairs where she created the monthly BS Times newsletter displayed in bathroom stalls. Nguyen also started the H[app]iness Development club for students interested in software development. The club developed apps, competed in hackathons and helped students prepare for the tech industry with interview and resume reviews.
Nguyen thanks Johnny Lin, senior lecturer in the STEM Division of Computing and Software Systems, the faculty adviser for her club and capstone project; and Marc Dupuis, assistant professor in the Division of Computing and Software Systems, who has been influential in graduate school.
"He has helped me really explore what research areas I'm interested in with his unique teaching styles and learning tools. Something that I didn't realize I was interested in is the intersectional area of human-computer interaction and cybersecurity."
Nguyen also thanks Gina Christian, the Student Affairs administrative manager who supported and encouraged her.
Shaping the future
Nguyen plans to continue working in an area of cybersecurity known as application security. "I am excited to further my learning and skills in this space, apply them to my work, and figure out how to solve new problems as they arise."
She advises other UW Bothell students to join clubs — or create one.
"This was the most influential experience I've had at UW Bothell. Being able to learn and grow alongside fellow students interested in the same topics / learning areas is such a helpful tool. Your Husky experience is your time to really figure out what you're really interested in so you can shape your future and career around these interests."