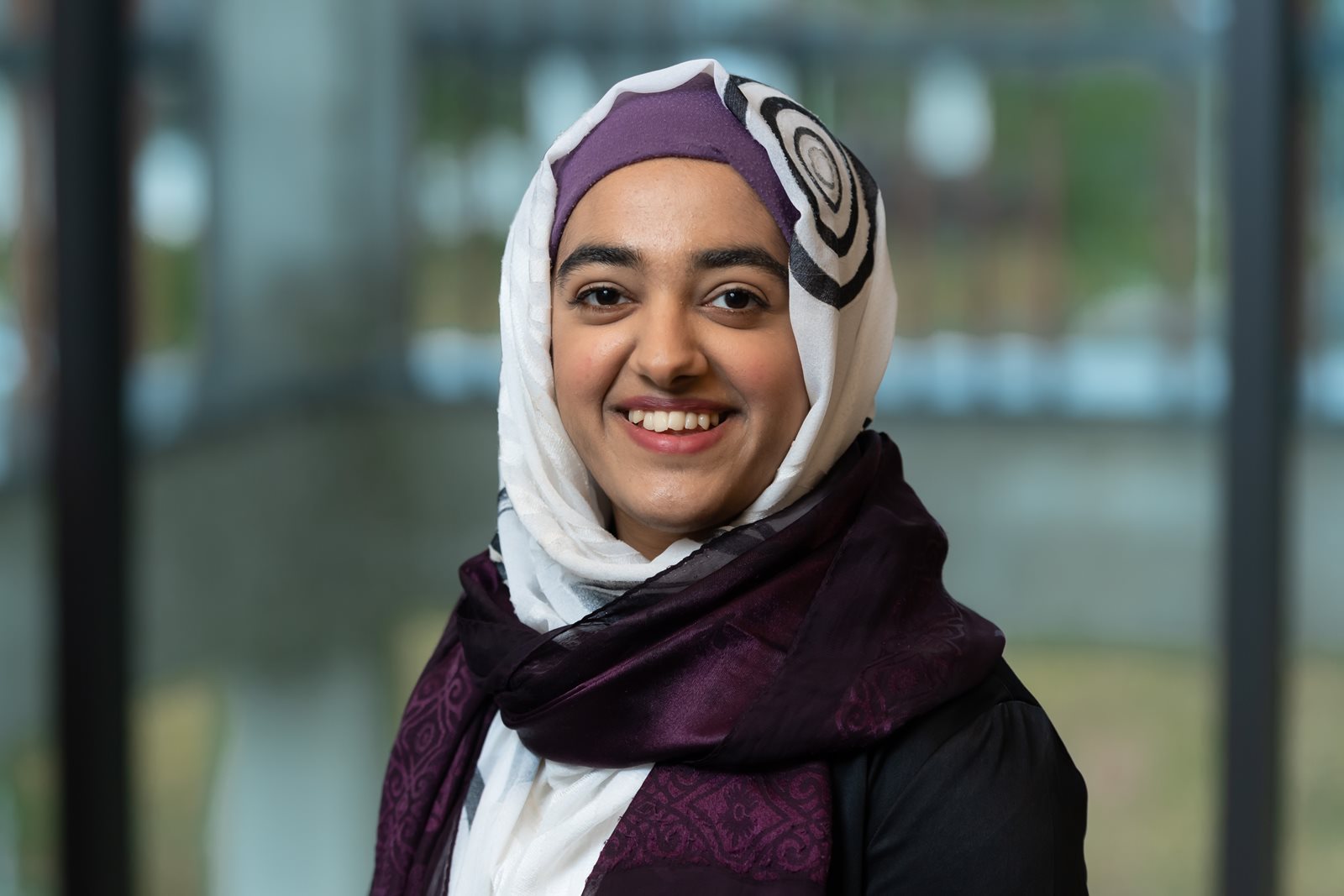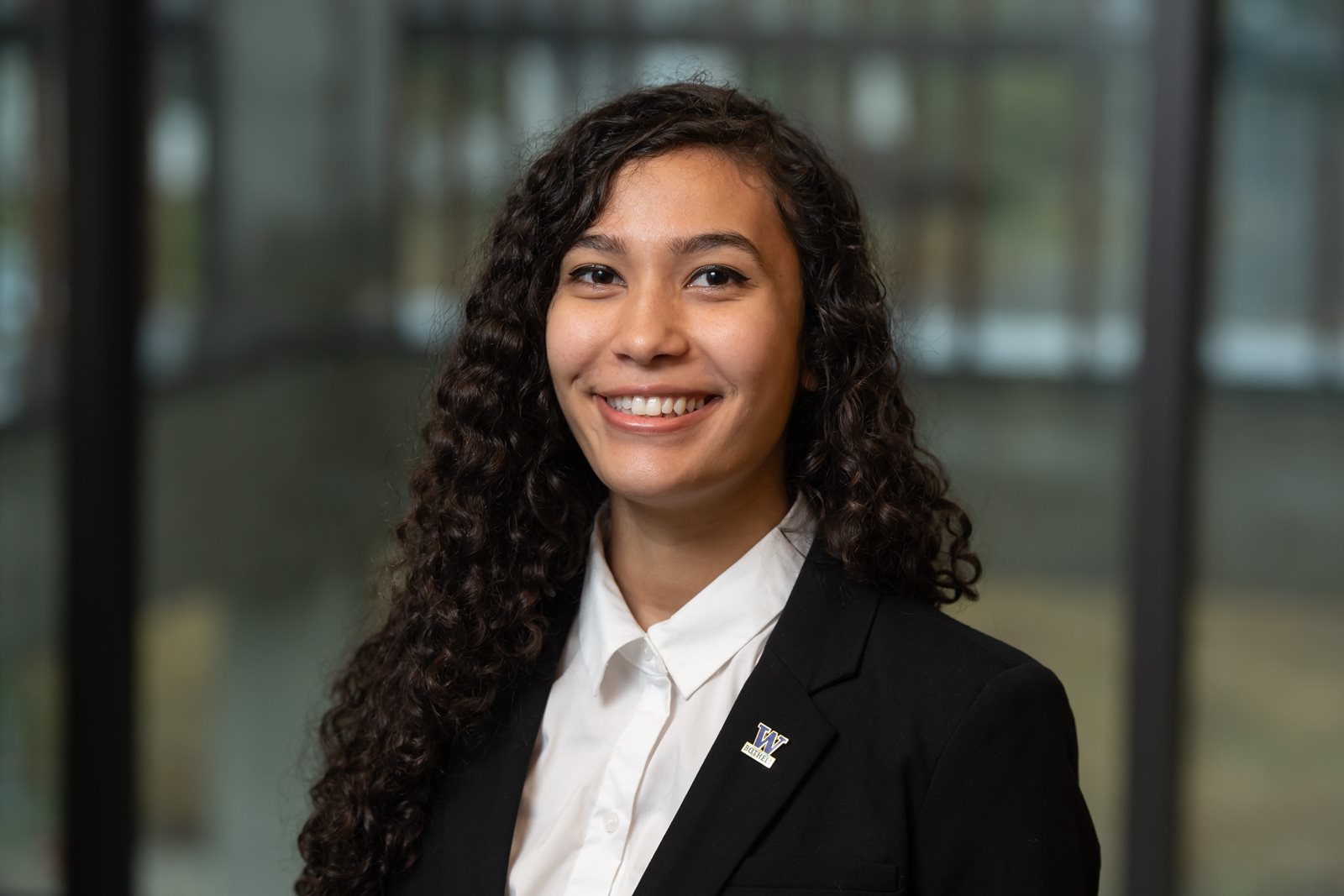 Two energetic University of Washington Bothell student leaders who attended the Forbes Under 30 Summit in Boston returned even more confident to pursue their entrepreneurial ideas. They also have new connections in their networks to move their ambitions forward.
Nadia Mabrouk and Warisha Soomro were among five UW Bothell students selected in the scholars program for free admission to the conference that was held Oct. 1-4. The admission was a $5,000 ticket. Mabrouk, a senior in Accounting, also received funding for travel and other expenses from the School of Business; and Soomro, a junior in Interactive Media Design, received funding from the School of Science, Technology, Engineering & Mathematics.
Mabrouk is director of internal affairs for the Associated Students of the University of Washington Bothell (ASUWB), and Soomro is director of student advocacy for the ASUWB. The other students selected as Forbes scholars also are ASUWB leaders: John Kim, Ariana Navarro and Leah Shin, but they could not attend the conference.
About 1,000 college students from across the country attended the annual summit that brings together investors, entrepreneurs, celebrities and leaders in multiple fields for networking, talks and workshops.
There were thousands of people there, said Mabrouk, "and every last single one of them either had their own business or was creating it. They were all just very driven people, so it was really hard not to be inspired by all of that."
Mabrouk was inspired to start work now on an app that would help people exchange contact information. She had thought it was an idea she couldn't pursue until after she graduated and had a job.
"Everyone I talked to said there's no point in waiting to achieve your dream, you should just go out and get it," Mabrouk said. "It made me realize that there is so much opportunity for growth in the UW Bothell campus in terms of entrepreneurship."
Mabrouk wants to show students at UW Bothell who have a dream that "entrepreneurship is how it happens."
Soomro picked up suggestions to advance her idea for a virtual reality interface that aid organizations could use to encourage donations. By showing people living in poverty, the interface would encourage others to empathize, Soomro said.
One of the most important parts of the conference for Soomro was hearing insights and perspectives offered by women who are successful in business. Both Soomro and Mabrouk say they are still in contact with many people they met — new contacts who are sharing their points of view and giving them the confidence to tackle risks.
"Just by talking about what I love, I met the right people to move my own project forward," Soomro said.