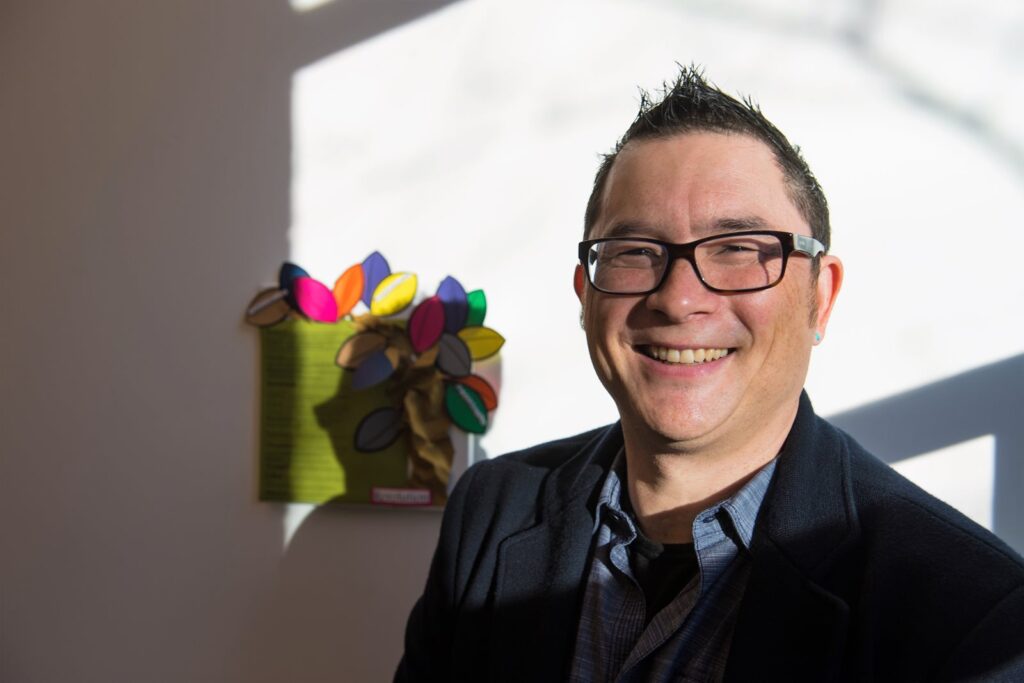 In advance of the University of Washington Bothell's search to fill a new position with two titles — dean of diversity and equity, and chief diversity officer — Chancellor Wolf Yeigh has named Professor Wayne Au to fill the role on an interim basis, tapping his academic, advocacy and leadership skills.
"Wayne is taking this position at an important time as we work together toward a more welcoming and inclusive environment for UW Bothell," said Yeigh, adding, "It is one of our top priorities."
In announcing Au's interim appointment March 12, Yeigh said Au will continue his work as chair of the Diversity Council, assessing progress on the action plan and recommending updates. With the involvement of the campus community in the search process, Yeigh said he would like to appoint the permanent chief diversity officer / dean of diversity and equity in 12 to 18 months.

A professor in the School of Educational Studies, Au teaches courses in multicultural education, racism in higher education and education policy. A faculty member since 2010, Au helped develop the diversity minor and was instrumental in creating the UW Bothell Diversity Action Plan. He already serves as the chair of the Campus Diversity Council.
Au said he's looking forward to bringing his experience as an activist and organizer to helping UW Bothell live up to its commitment to diversity.
"I think UW Bothell has been doing substantial diversity work. So a lot of my job will be making that ongoing commitment more tangible to everybody while also improving the institution even more," Au said.
"I want to get started on building faculty and staff capacity in terms of various trainings: racial macroaggressions, support for undocumented students and bystander training for people who witness incidents of hate," Au said. "Longer term, I see UW Bothell committing more resources to support campus climate and building out the office of equity and diversity to keep this work going."
Another initial step, perhaps as soon as next quarter, might be a gathering where students of color can connect with faculty and staff of color, Au said.
Signaling the importance of the campus-wide position, Au reports directly to the chancellor and serves as a member of the Chancellor's Executive Team (CET), the Chancellor's Leadership Council (CLC) and the Enrollment Steering Advisory Committee (ESAC).
Scott Kurashige, professor in the School of Interdisciplinary Arts & Sciences, continues to serve as senior adviser to the vice chancellor for academic affairs on faculty diversity and initiatives. Miguel Macias continues as director of the new student diversity center. And, Devi Sandhu, of organizational excellence and human resources, continues as the staff lead for diversity.
UW Bothell remains committed to enhancing the diversity of job candidate pools, expanding professional development opportunities for faculty and staff on implicit bias and cultural competency (among other topics) and addressing religious observances such as the guidelines for spring quarter exams, which fall during Ramadan.
His title may be interim but it's currently a full-time job for Au who won't be teaching as he carries out his new duties.
"We have a good opportunity here to really improve the University of Washington Bothell for students, staff and faculty," Au said. "I'm really looking forward to it."