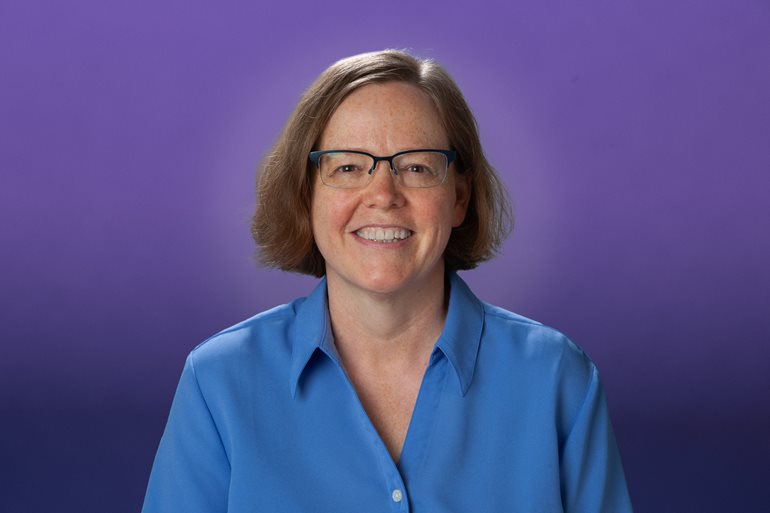 After a national search, the University of Washington Bothell has selected Kristen Dietiker from Santa Clara University as its new chief information officer.
Starting August 1, Dietiker will serve as assistant vice chancellor for Information Technology and as chief information officer, leading the UW Bothell IT team and providing strategic direction for the University's technology services.
Dietiker has spent her entire career in higher education because she believes in its power to transform lives. "I think UW Bothell exemplifies that well," she said. "The University has always impressed me as a model of social mobility — especially with its success of graduating first-generation college students and graduating large numbers of students debt-free."
Leading with values
Over the course of her decade-long career, Dietiker has held IT leadership positions at the University of Washington, Menlo College and Santa Clara University. In each of these roles, she said that she has led with the following four values:
Service: She strives to provide a meaningful experience to the people she serves and to those she supports, including her own team.

"While CIO at Menlo College, Kristen achieved the lowest staff turnover rate across the college," said Gowri Shankar, UW Bothell's vice chancellor for Planning & Administration. "She reorganized systems and teams to improve collaboration and communication, resulting in improved customer satisfaction and faster resolution times."

Adaptability: Whether adapting to a pandemic or flexing into new areas to address emerging needs, Dietiker said she strives to meet new challenges with innovative approaches.

"Throughout my career, I have led and developed a wide range of initiatives including everything from core network upgrades and enterprise resource planning implementations to website migrations and classroom technology upgrades," she said. "I have always been somebody who has their fingers in a lot of different pots."

Growth: She continually seeks to improve both herself and the organizations for which she works.

"At Santa Clara University, I was successful in moving the needle in terms of cybersecurity and was able to partner across the university to implement protections," she said. "I was also able to increase cybersecurity staff, which is always a hard sell in higher education but especially so during a pandemic."

Integrity: Dietiker said she is committed to doing what is best for students, colleagues and the University.

"I am looking forward to diving in and learning everything I can about UW Bothell's existing technology services," she said. "I will be focusing on developing relationships across campus to make sure I have a full understanding of current and future needs."
A return to her roots
Dietiker recieved a bachelor's degree in philosophy and religion from Muskingum University in Ohio and a master's degree in library and information science from the University of Washington.
"I am really excited to be back at UW, my alma matter," she said. "All my interactions with the people of UW Bothell have revealed that it is a special place, and I am excited to have the opportunity to learn more about the campus community and support the fantastic work that is being done here.
"I am just really excited to help build UW Bothell's future."