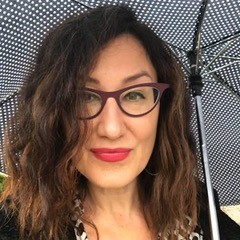 As a young adult in 1988, Kari Lerum traveled the world with her family. They visited about a dozen countries that year, but it was a single moment in Sydney, Australia, that shaped the rest of her life. Looking down from her hotel room, she saw women on the street "being sexy and sassy," she said. "I had never seen anything like it before and was fascinated by their behavior."
At first Lerum didn't know what to make of the women, but then it clicked: Sex work in Sydney was legal, and these were sex workers. This sudden realization piqued her interest, and with it came a flood of questions. "I remember wondering why they looked different than what I thought they would look like," she said. "And why they looked so much freer than I felt at the time. I couldn't imagine unapologetically taking up that much space."
A lifetime quest
Lerum grew up in a mainline Protestant family with normative Christian codes of morality surrounding gender and sexuality. "Being raised with those social norms and then traveling and seeing women my age acting so differently was fascinating," she said. "Even from my privileged vantage point — literally looking down on them from my hotel room — I wanted to be free like them."
At the time, Lerum was trying to understand her own identity as a queer lesbian, something that was then still considered criminal in many U.S. states. "I felt a connection to the sex workers because they were also sexual outlaws," she said. "We were both outcasts and stigmatized."
She turned that moment in Australia into one of her lifetime quests: to understand and help improve conditions for people who trade sex for money or other goods.
Lerum's master's thesis in 2000 was on the politics of sex work, and for the past 30 years she has been an outspoken advocate for sex-worker rights. An associate professor in the School of Interdisciplinary Arts & Sciences at the University of Washington Bothell, Lerum has published numerous articles on sex work and human trafficking.
Sex work as survival
Lerum began teaching at UW Bothell in 2002, around the same time the United Nations established the Trafficking Victims Protection Act, which essentially presumed that all sex workers were victims of trafficking, said Lerum.
"It served as the new legal apparatus to criminalize the sex industry," she said. "The discourse surrounding sex work in the U.S. has almost always reflected the need to eradicate it. That never changes, but the angle does.
"Equating human trafficking and sex work was the new political angle," she said.
The TVPA led to funding streams from federal and philanthropic sources that were used to create anti-trafficking campaigns designed to rescue sex workers. The campaigns also often portrayed sex workers as young, white cis-gender girls and women.
The rise of these anti-trafficking campaigns often caused more harm than help, said Lerum, citing increased mechanisms for police to target minoritized communities, and sex workers sometimes being forced to choose between being "reformed" or being incarcerated or deported.
In fact, she said, "the most reliable evidence consistently concludes that most sex workers, both in the U.S. and elsewhere, are not victims of trafficking. Many are victims of grinding poverty that stems from gender and racial injustice.
"People can enter the sex industry out of choice, circumstance or coercion. Most are in the industry due to circumstance," Lerum said. "The more privilege you have, the more options that are available to you both inside and outside of the sex industry."
Power of perception
What advocates around the world argue is that sex workers should have the same right to work and the same protections as other people outside the sex industry. This includes those who work in domestic and agricultural labor, for example, which has high rates of coercion and trafficking. In addition to seeking the decriminalization of adult consensual sex work, U.S. activists are working on the right of sex workers to file for grievance if they are sexually assaulted or harassed, to call the police without fear of prosecution if they are in danger and to seek health care without being shamed.
These are basic human rights that are lost by default when the sex industry is criminalized, said Lerum.
"The general public is so conditioned to think about sex work as right or wrong and sex workers as free or coerced," she said. "But what's more useful is to think about how the state regulates and surveils sex workers who are just trying to make ends meet, especially when they are Black and brown, poor or transgender. These policies do nothing to alleviate poverty, racism or transphobia."
As a member of the Coalition for Rights & Safety for People in the Sex Trade in King County, Lerum works to promote the self-determination, safety, well-being and human rights of sex workers. In November 2020, she worked with Emi Koyama, CRS coordinatrix, to produce a panel on policy activism.
"If it's illegal, and we stay quiet about it," said Koyama, "then people buying sex will stay secretive, which means sex workers can't do proper background checks on clients to decipher whether or not they are safe."
Added Lerum: "In order to change the public perception, we need to be more public about this work."
Serving, not saving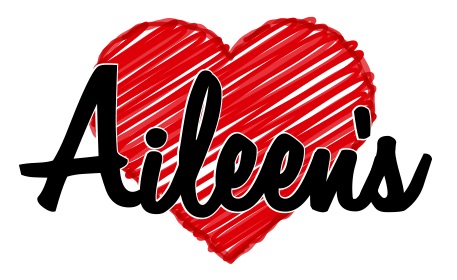 Last year, Lerum began volunteering at Aileen's, a peer-run organization Koyama co-founded for women-identified sex workers in the SeaTac airport area. The organization is dedicated to the memory of victims of Gary Ridgeway, the "Green River Killer."
Aileen's aims to create a safe, nonjudgmental community for all women who seek refuge from structural and interpersonal violence.
Before the pandemic forced a lockdown, Lerum helped transport Aileen's peer-workers who do outreach to street-based and homeless women, many of whom engage in survival sex work. She also would bring donations of food and clothing to Aileen's and spend time with the women there, learning about their needs and circumstances.
Lerum points to Aileen's as an example of how the narrative can change. "I hope this grassroots, social-justice approach to preserving the dignity of sex workers, especially those most at risk of violence and harassment from the police and neighborhood groups, will take hold and grow throughout the region," Lerum said.
"Sex workers are at the intersection of so many forms of oppression — and potentially forms of liberation. Aileen's is a great example of what can be, because it is run by and for sex workers who advocate for concrete measures which help them and their families survive and, ultimately, thrive."
January is National Human Trafficking Prevention Month. Every year since 2010 the president has dedicated the month to raising awareness about the different forms of human trafficking.