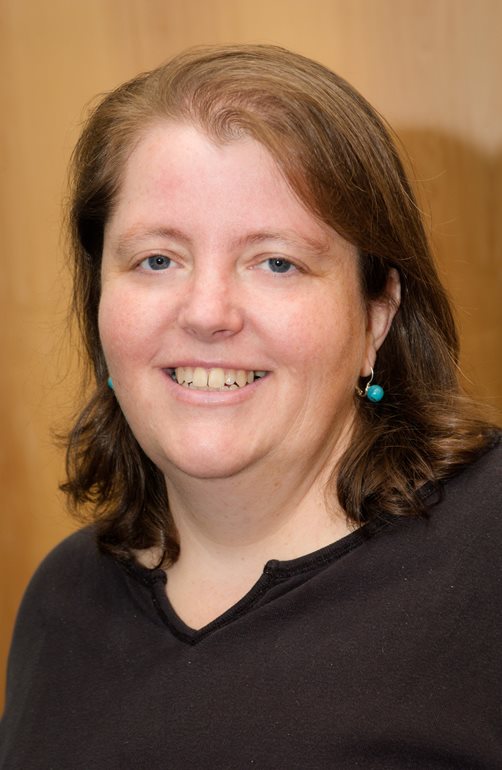 Cinnamon Hillyard, who had been serving as associate vice chancellor for undergraduate learning, took on an expanded role this summer as associate vice chancellor for student success.
It's a new position, effective July 1, created in a reorganization by Vice Chancellor for Academic Affairs Sharon A. Jones to center on the academic life cycle of students, align resources and ensure a consistent vision of student success.
"If you ask anyone on campus, of course they want our students to be successful. It's everybody's work," Hillyard said. "It's also now my primary responsibility."
From every angle
Hillyard thinks about the student experience from every angle, bridging admissions, orientation and transition, curriculum and services. "I feel like I'm the one who makes sure people are talking to each other," she said.
"Most importantly, I want to keep our commitments to diversity and equity at the forefront of all our decision making," Hillyard said. "We have seen unprecedented times this year. These struggles have uncovered many areas we can improve.
"I don't want to just let the storm pass and hope we get back to normal," she said. "I want to make real changes in our systems for student success. I want to make sure this crisis makes our institution and our students stronger."
An associate professor in the School of Interdisciplinary Arts & Sciences, Hillyard led the First Year and Pre-Major Program since 2016. Her new portfolio encompasses that work — which includes Discovery Core courses for entering students, and pre-major and pre-health advising — plus oversight of the Writing & Communication Center and the Quantitative Skills Center. At the QSC, she is returning to her roots because she was its founding director 20 years ago.
Hillyard is thinking of undergraduate students' four-year experience — instead of only the first two years — and more, including the experience of graduate students. She's collaborating with deans, other staff in the Division of Academic Affairs, the Student Diversity Center, the Division of Student Affairs, the Division of Enrollment Management and the Office of Institutional Research.
Learning innovations
One example of the kind of innovation she hopes to move forward is the proposed Data Analytics minor, which would be the first minor to include electives from all five UW Bothell schools. It could be available in the fall of next year.
Of course, during the coronavirus pandemic, Hillyard also has to think about how to knit and weave all the campus programs and services together remotely. Her big focus over the summer has been on training faculty with new tools and helping students understand what remote learning will look like — how they can connect with other students and succeed academically, even if sitting in their bedrooms.
"We truly can provide that Husky experience, a UW quality education, remotely," Hillyard said. "I know we can."