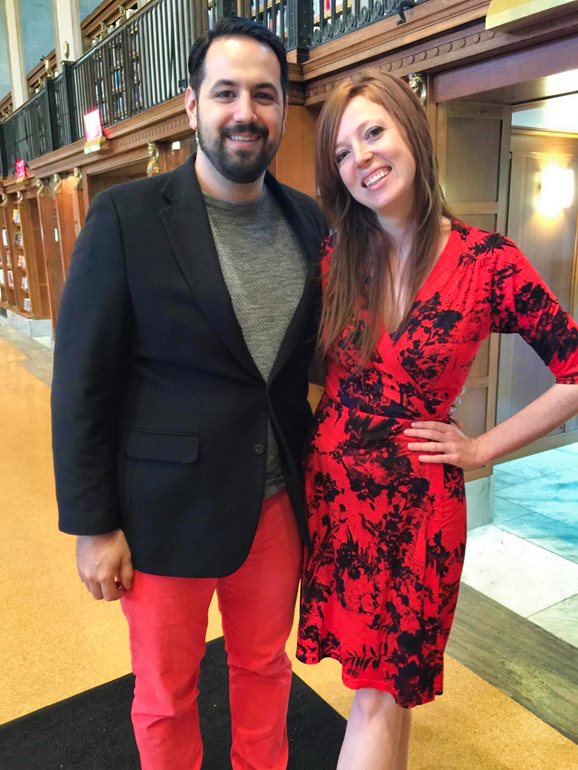 Nathan June appreciates the opportunity he found at the University of Washington Bothell to pursue a second bachelor's degree as a fifth-year student. June is on his way to the next level, but not as a traditional student.
Originally from Kansas City, he has an undergraduate degree in business and worked in Chicago before moving to Seattle to work in tech finance. Unsatisfied, he decided to change careers to something more in line with his lifelong interest in space.
Now majoring in Physics in the School of STEM and planning to graduate in 2021, June is already looking into doctoral programs in astronomy or astrophysics. He's hoping that leads to a new career in research, academia or perhaps community education at a planetarium or observatory.
Taking advantage of opportunity
Appreciating the opportunity to be a post-baccalaureate student, June said he has taken on everything he could in his courses and with extracurricular activities.
Before the coronavirus pandemic, he helped the Physics and Astronomy Club with events. He teaches through the nonprofit iUrban Teen, which focuses on bringing science, technology, engineering and math education to underrepresented youth. He also works as a tutor for high school students in math and science.
He is a presenter with the Space Public Outreach Team (SPOT) that is part of the Gravitational Wave Astronomy group led by Joey Key, an assistant professor in the School of STEM. Key works with the Laser Interferometer Gravitational Wave Observatory known as LIGO. SPOT gives free presentations at schools and places such as the Pacific Science Center in Seattle.
Also, in connection with his work with Key as a gravitational wave researcher, June landed an internship with the Washington NASA Space Grant Consortium, which promotes science education and NASA missions.
June was recognized this last academic year as one of the Husky 100, students honored from across all three UW campuses for making the most of their UW education.
"I stand in appreciation for the opportunity to be here," he said. "Being recognized with that award is a statement that my appreciation has been acknowledged."
Adding value
A look at his color-coded calendar shows every minute of the day is booked by activities, with a few spaces in pink blocked off for family time. June's business degree serves him well. "I have a level of organizational structure that I think is uncommon for most undergraduate students," he said.
Every part of the schedule was knocked askew by the pandemic, which serves as a reminder of the importance of his school cohort — the people who approach challenges together and bounce ideas off each other. June believes the value of an education is not just what students receive but also what they add.
"There's a lot of opportunity here on a smaller campus, a lot of opportunity for students to get engaged and to create their own experience," he said. "I think it comes down to that personal responsibility to not only accept the value you were given but to create your own value with the resources you have available."
Whether transitioning from high school or from one career to the next, students can create their own valuable experiences at UW Bothell, June said.
"There's a lot of opportunity for people willing to seek it out," he said. "Get involved. Find ways to leave your mark."
And take advantage of UW Bothell's low student-faculty ratio by developing relationships in class or during office hours, June added. "Make yourself known."
Each year, the University of Washington selects 100 students who are making the most of their Husky experience. Thirteen UW Bothell students were recognized as part of the Husky 100 Class of 2020. What's special about a Husky 100 recipient? They dare to do. They use what they learn inside and outside the classroom to grow personally and to create change in their communities.