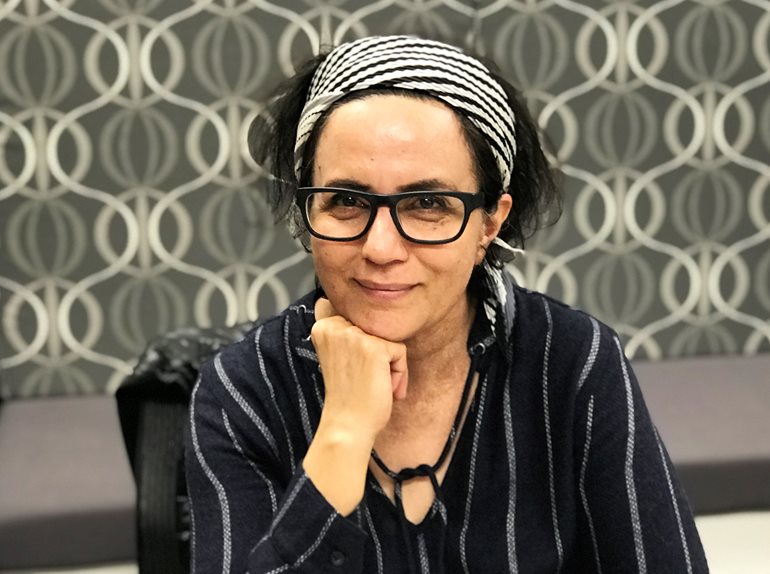 Alka Kurian, a senior lecturer at the University of Washington Bothell, has been awarded a Fulbright U.S. Scholar grant for five months of research in Morocco for part of her upcoming book, "Transnational Fourth Wave Feminisms: A Postcolonial Backlash" (Routledge).
Originally from India, Kurian is particularly concerned with issues that affect the lives of people living in South Asia and the global south. Morocco is just part of her research territory. She plans to travel to Egypt and Tunisia. Further research for the book may take her to Latin America and Asia.
The road to Morocco
The Fulbright program is a cultural exchange funded by the U.S. State Department that provides recipients with travel, living and other expenses, and UW Bothell has had a stream of Fulbright scholars the past few years, said Natalia Dyba, director of global initiatives. Kurian is the latest from the School of Interdisciplinary Arts & Sciences.
Starting in September, she will be based at the University of Sidi Mohamed Ben Abdellah in Fez, the second-largest city after Casablanca in the northwest Africa country.
Kurian, who has studied and taught French, has previously visited Morocco where French is a second language for many Moroccans. She said she enjoyed Arab hospitality, food, shops and alleyways similar to those in India. People of Marrakesh speaking fondly of Bollywood actors also re-affirmed her belief in global culture.
At the university in Fez, Kurian will give talks, mentor students and reach out to women's organizations. Her research will focus on women's use of social media that emerged in Morocco during the 2011 Arab Spring. She aims to compare that with digital feminism elsewhere in the global south and in the United States.
Kurian will be on leave from UW Bothell and hopes to take a sabbatical to finish researching and writing the book by the end of 2021.
Global Bothell
After completing the book, Kurian said she will bring the experience back to the University to further its efforts to enhance diversity and global studies. She also plans to develop new courses that center women from the Middle East and North Africa as leaders and influencers.
"This would be validating to all the students of color, something that is part of the learning objectives of our courses on transnational feminism," said Kurian, adding that she will be able to connect UW Bothell students with women's organizations in Morocco.
Kurian sees her work advancing some of the same goals of International Women's Day on March 8, which celebrates the social, economic, cultural and political achievements of women. As she writes in her latest article in The Conversation, women activists across the world are involved in unprecedented protests, combining women's issues with a wider call for social justice.
"Women are rising, and the focus is not exclusively on sexual violence," she said. "Women protesters want rights — human rights for all across social, class, religious and geographical borders."
Teaching, research, community
At UW Bothell since 2010, Kurian teaches gender studies, film studies, literature and human rights. This year, with Associate Professor Camille Walsh, Kurian is leading a study abroad course, Gender, Culture and Human Rights in India, which includes travel March 13-29 to Delhi and Mumbai.
Off campus, Kurian is a board member of Tasveer, a Seattle-based social justice nonprofit that uses film, art and storytelling. She also hosts the #SouthAsianFilmsAndBooks podcast, which is available on SoundCloud and Apple Podcasts.
Kurian's research expands on ideas she wrote about in her previous book, "New Feminisms in South Asia" (Routledge 2017). She sees the development of a new wave of feminism, distinguished by social media, that combines women's struggles for freedom with a call for social justice for all.
The #MeToo movement is an example of how social media breaks through barriers so that women's voices are heard, Kurian said.
"This is the first time millions of women are talking to each other across the world," she said. "They don't have to wait for someone else to speak on their behalf."