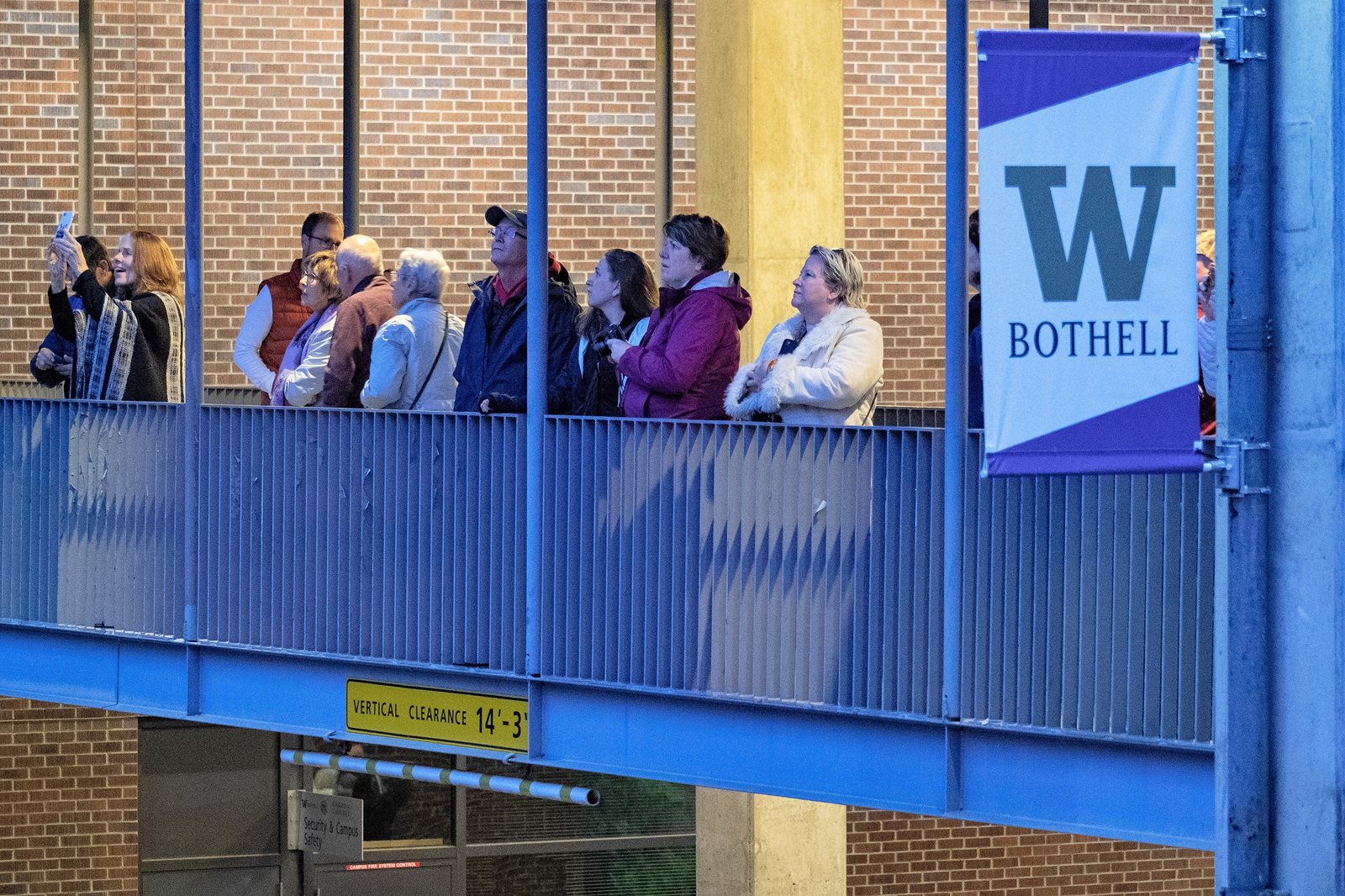 By Douglas Esser
Dave and Lydia Schoen live in the Clearview area, north of Woodinville, where they regularly notice crows flying toward Bothell. At Crow Watch 2018, held Oct. 27 on the University of Washington Bothell and Cascadia College's shared campus, they were able to see for the first time the crows' destination.
"We've seen small batches of crows heading this direction, and we're thinking this is spectacular — seeing 50, 60, 70 crows," Dave Schoen said. "But then you come out here, and you're seeing literally thousands and thousands of crows all gathered in one place.
"You have to see it to believe it," he said.
The Schoens said they also appreciated the presentations at Crow Watch 2018. It drew hundreds of people at dusk to see the estimated 16,000 crows that arrive before they roost each night in the campus wetlands.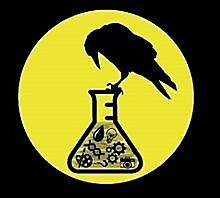 Co-hosted by UW Bothell and Cascadia College in collaboration with the Eastside Audubon Society, 21 Acres Center and the city of Bothell, Crow Watch 2018 started at 3 p.m. to give visitors time to admire a gallery of art about corvids and to browse research posters and community tables at the North Creek Events Center.
Three speakers then gave talks and answered questions in the adjoining Activities and Recreation Center, overlooking the wetlands.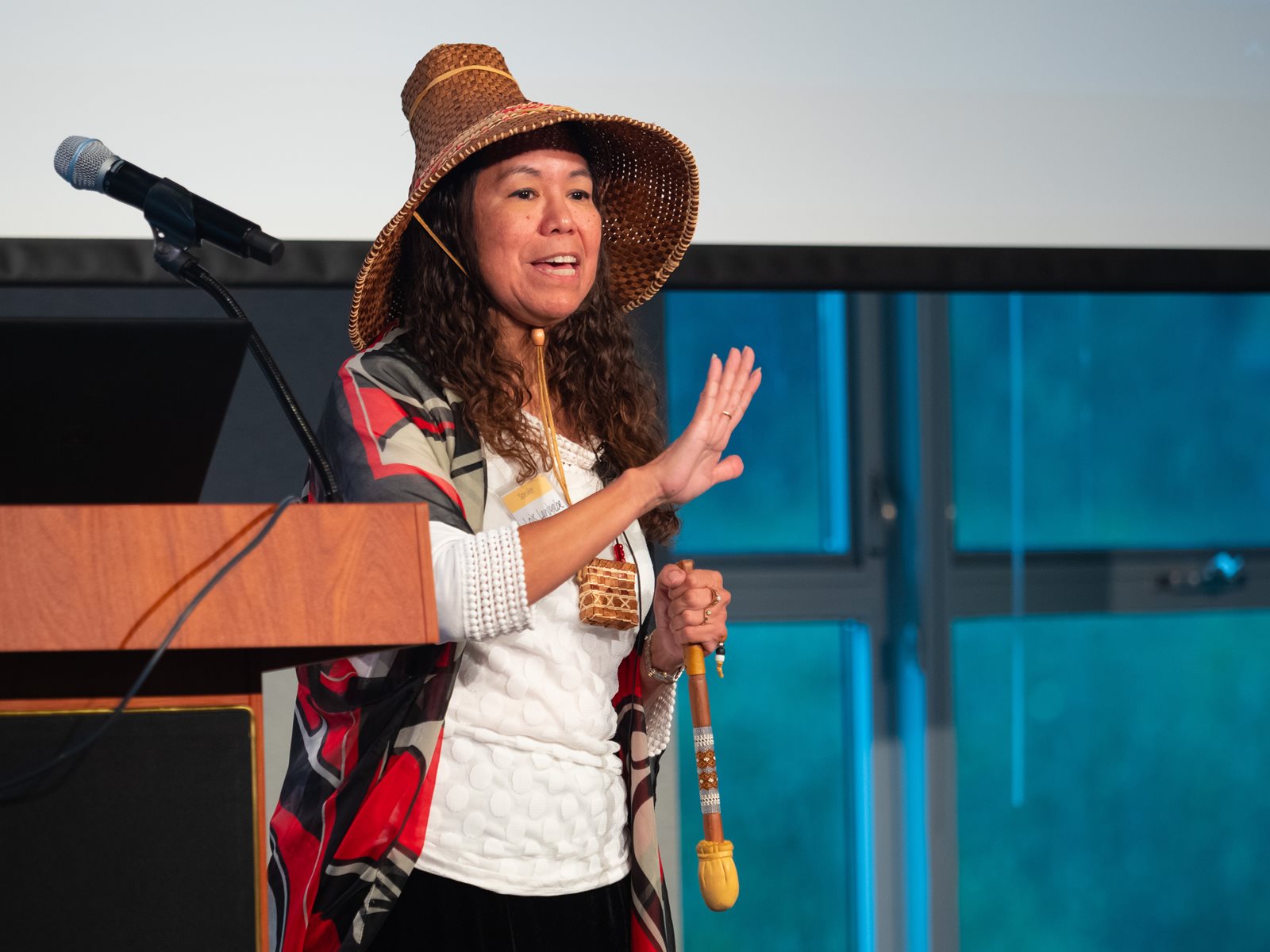 Translating from the native Lushootseed language, Lois Landgrebe, a Tulalip storyteller, told tribal stories of birds sneaking off with food. "Crow is very industrious but also a trickster," she said.
Ursula Valdez, a UW Bothell ornithologist who teaches natural history using the wetlands, talked about how crows are viewed in science, art and culture. "There are so many things that connect humans with crows. I incorporate that in class," she said, noting that there is a "murder" (the noun for a flock of crows) every day on campus.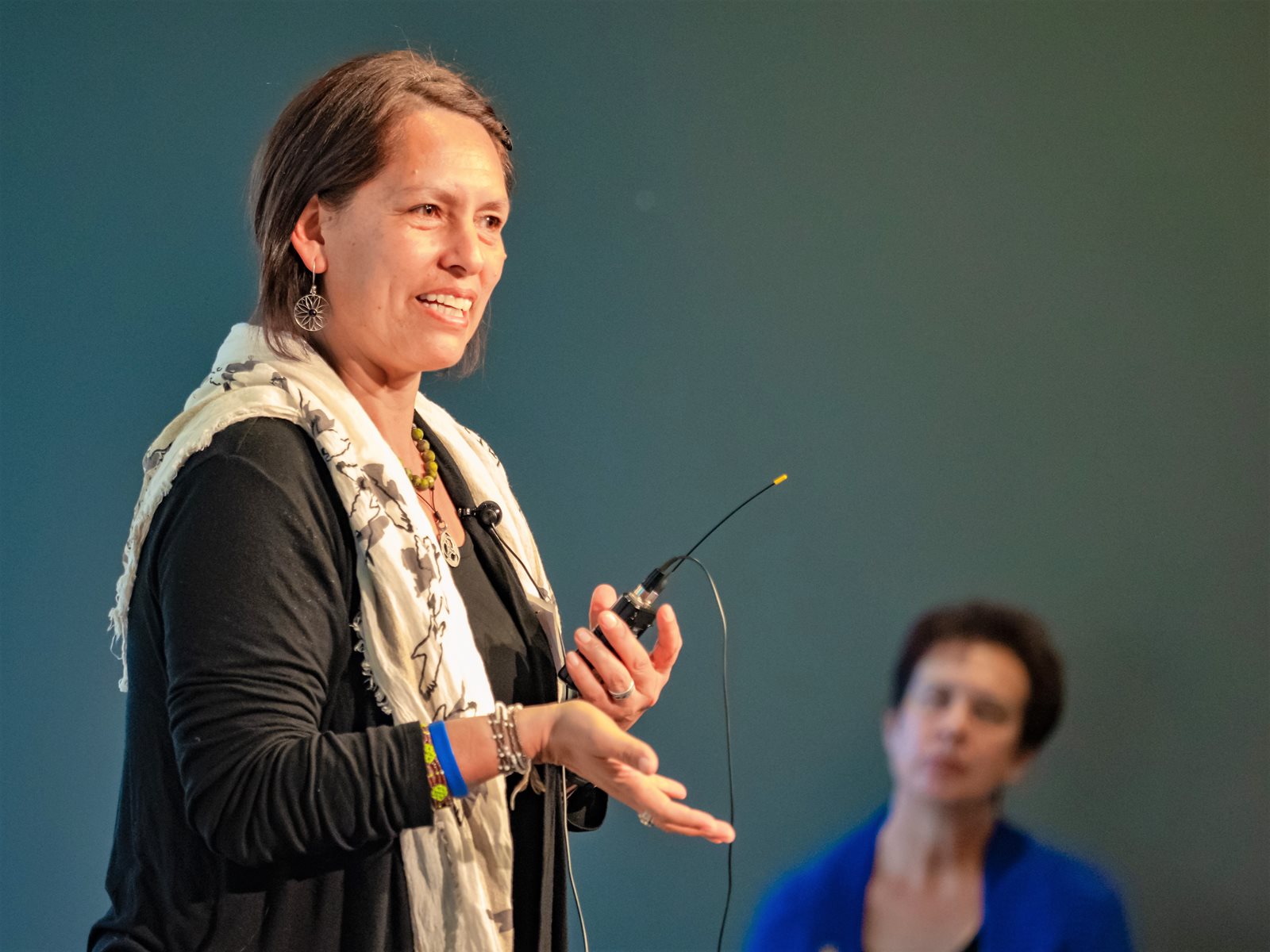 Douglas Wacker, a UW Bothell assistant professor whose students helped chart the "rivers of crows" that flow into the roost, described current undergraduate research. Using video and audio recordings to match crow squawks with other behaviors, students are starting to find patterns.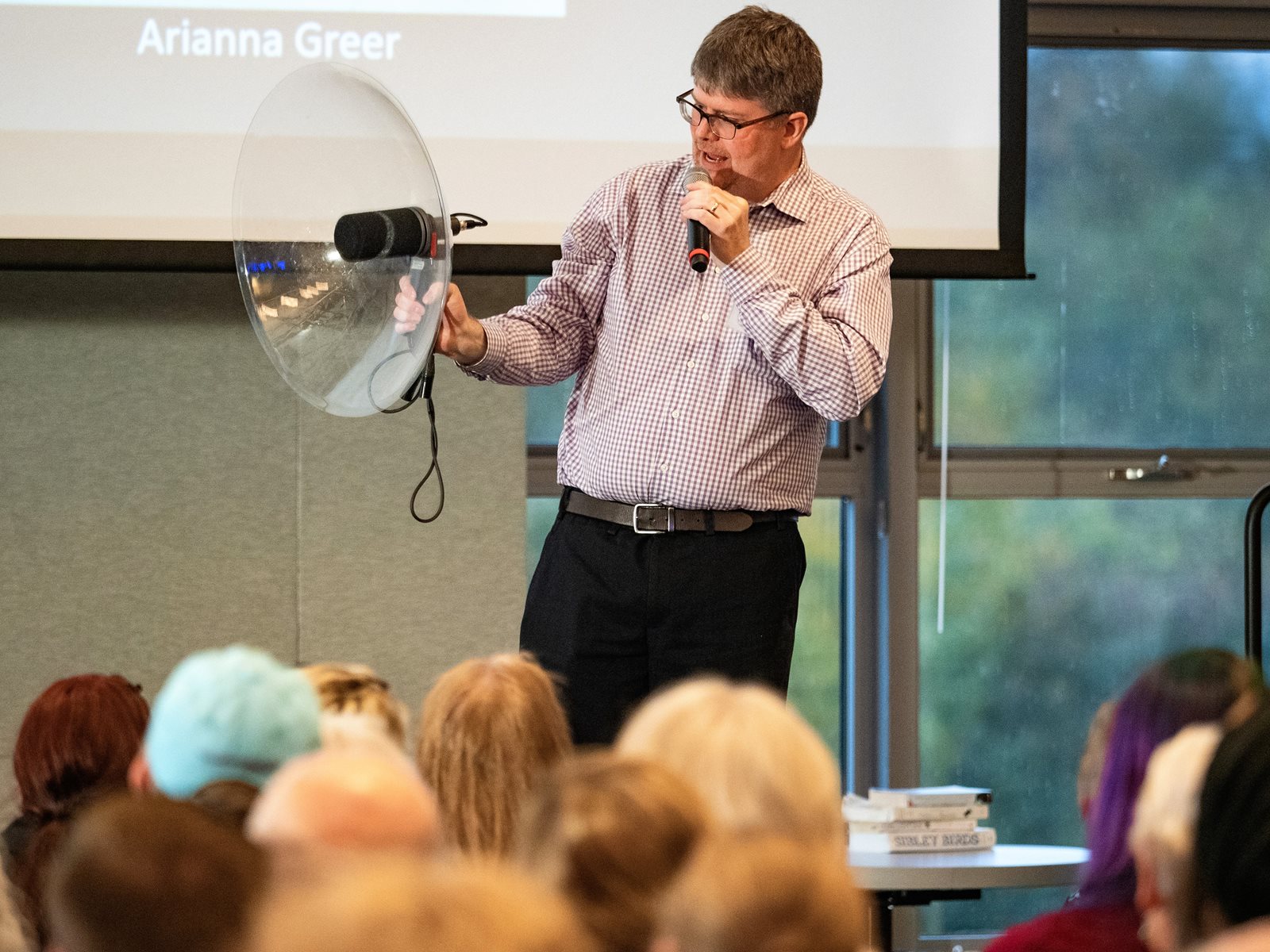 "I learned a lot more and have a greater appreciation of crows than I ever had before," Dave Schoen said.
Lydia Schoen enjoyed hearing Landgrebe speak in the native tongue and feeling the passion that Valdez and Wacker evinced for their scholarship. She also was enthralled to see crows edging the rooftops and crowding onto trees on campus.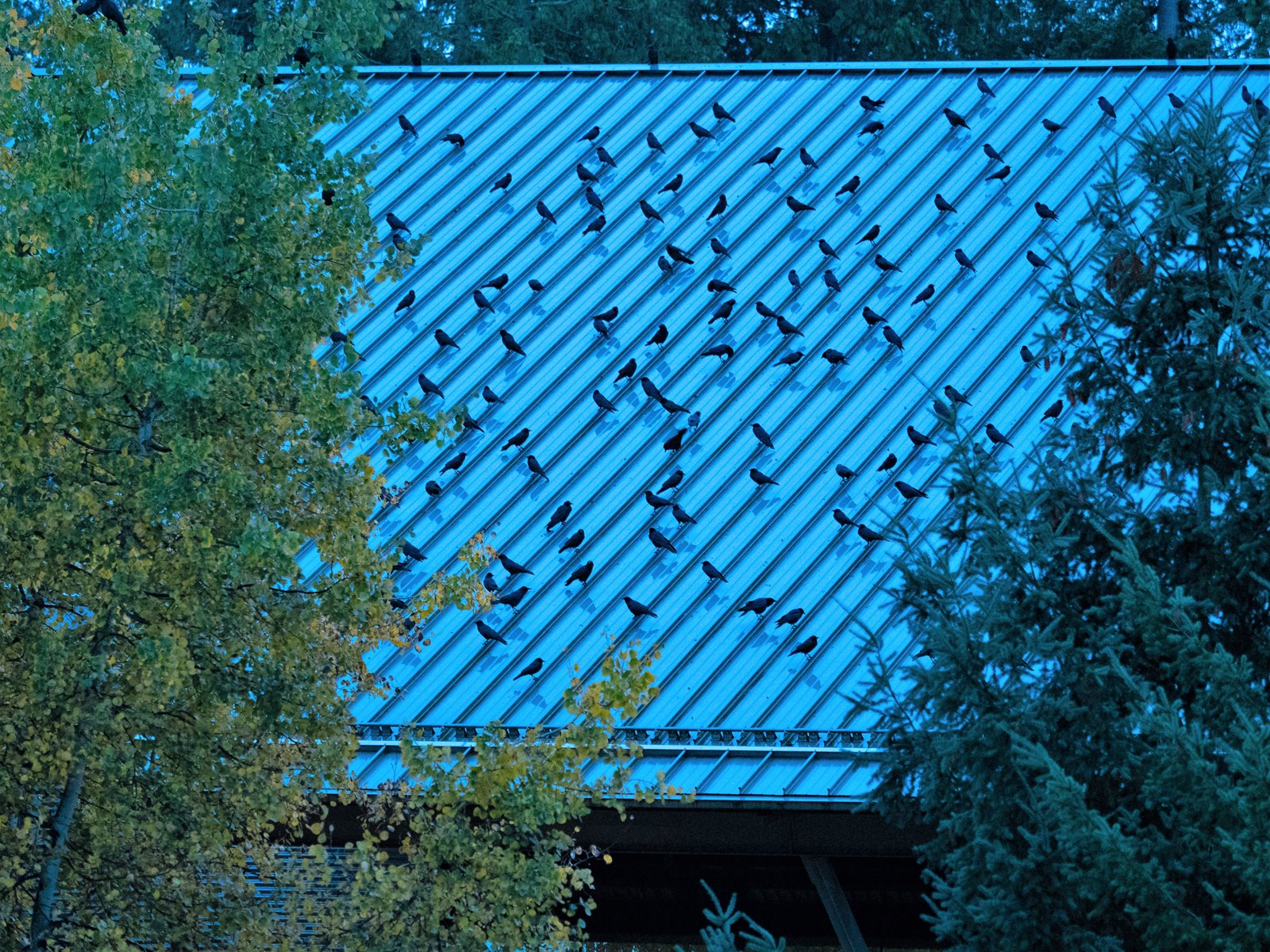 "It's dark, but you could see the trees were just full," she said. "They would leave in small groups. It was fascinating."
Among those with their own crow stories were Kirsten Atik and Tony Grob with their children, Addison, 6, and Tallinn, 2, who live in north Seattle. They regularly notice "a whole bunch of crows flying in this direction," Atik said. "So we said, 'Addie, the crows are flying to Bothell.' After a few times, she'd say, 'Crows! Crows! Crows going to Bothell! Crows going to Bothell!'"
When the family heard about Crow Watch 2018, "We had to come," Atik said. "Crows are connected to so many different cultures, and there's so much to learn from the science of it."
Volunteers from the Eastside Audubon Society shared their telescopes and answered questions, said Nancy Hubly, who helped organize them.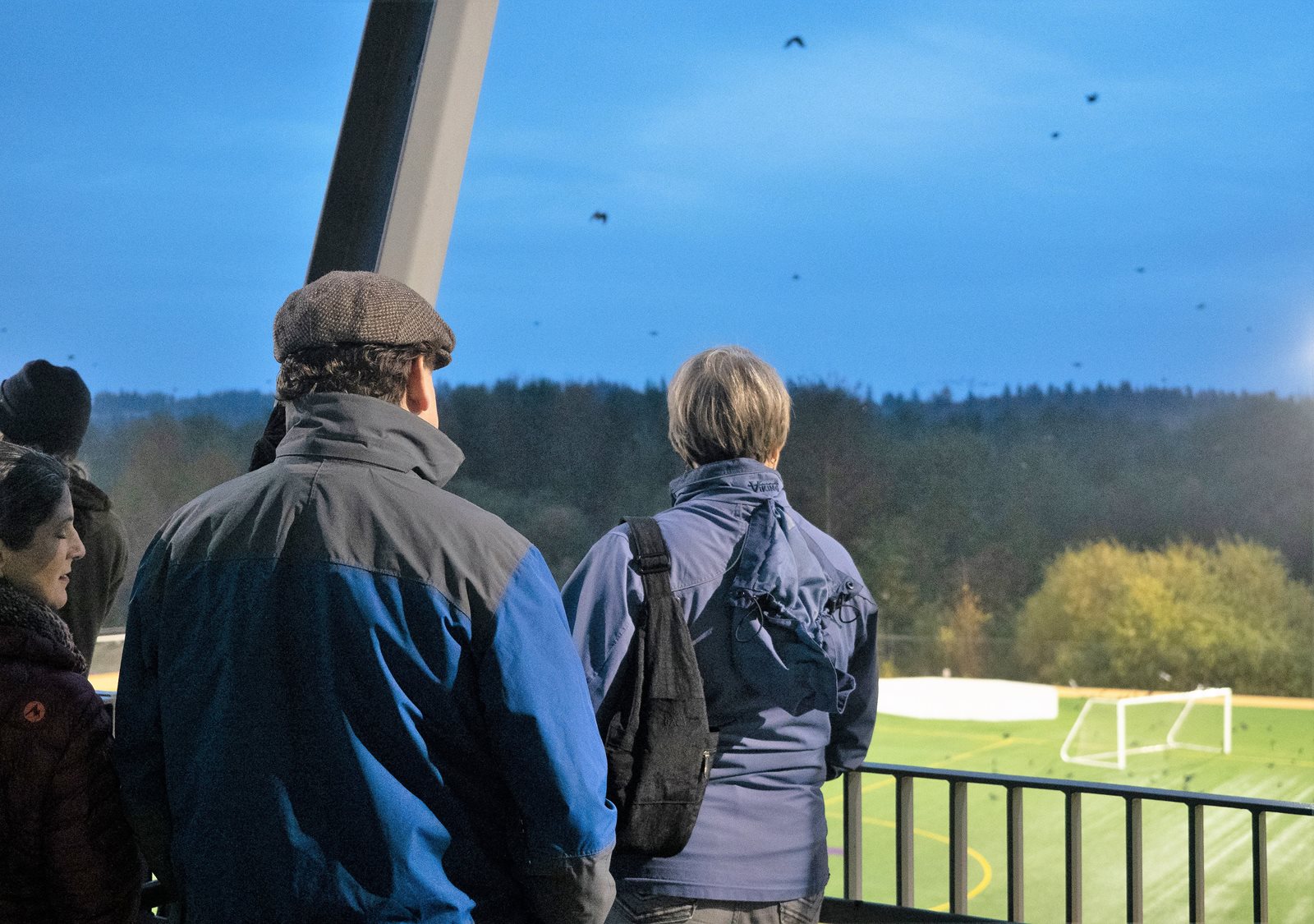 "People know there's a standing roost here that's filled up every night from October to maybe April with thousands of crows coming in from all over the area," she said.
Bothell crows are extremely well known, she said. "Year after year, even though the crows break up during breeding season, they come back every fall."
Bothell restaurants added to the spirit of the day with Crow Watch specials: food and a mystery drink at The Cottage, black crow licorice stout at the Beardslee Public House and Adobo (chicken) wings at Poquitos.