By Keiana Hadjireza
Representatives of more than 70 companies found readiness and passion when they recruited students at the Spring Job and Internship Fair. Nearly 400 students arrived with resumes in hand Wednesday for one of the biggest job fairs yet on campus. It took space in both the North Creek Events Center and the Activities and Recreation Center.
"Employers have continuously been impressed with UW Bothell students when they meet them at our career fairs" said Samara Reynolds, director of career services. "A number of recruiters told me that they felt UW Bothell students were much more focused and serious about getting jobs and internships at their companies – having done their research and asking great questions at the fair – than most students they engaged with on other campuses."
The Snohomish County sheriff's office had a table at this year's fair staffed by Corrections Lt. Kenneth Ivey, right, a UW Bothell graduate in liberal arts. He's always interested in the quality of UW Bothell students.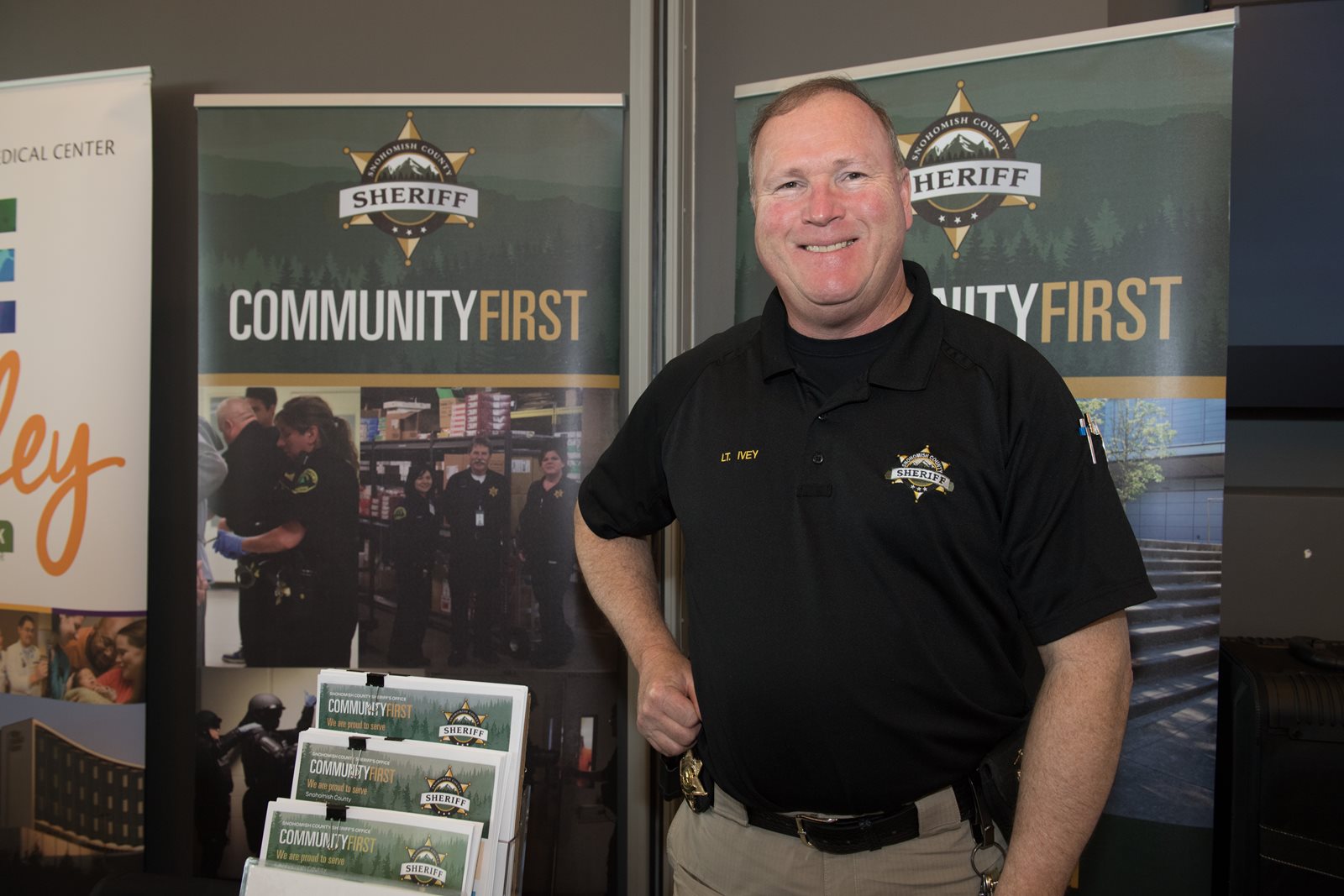 "They are very motivated, smart and forward looking, which is the type of people we are looking for," Ivey said.
"It's been a pleasure meeting UW Bothell students at career fairs," says David Postforoosh, talent acquisition specialist at Enterprise Rent-A-Car. "Not only are they willing to engage in thoughtful conversations, but they're very professional with their approach."
Enterprise has attended UW Bothell job fairs for many years.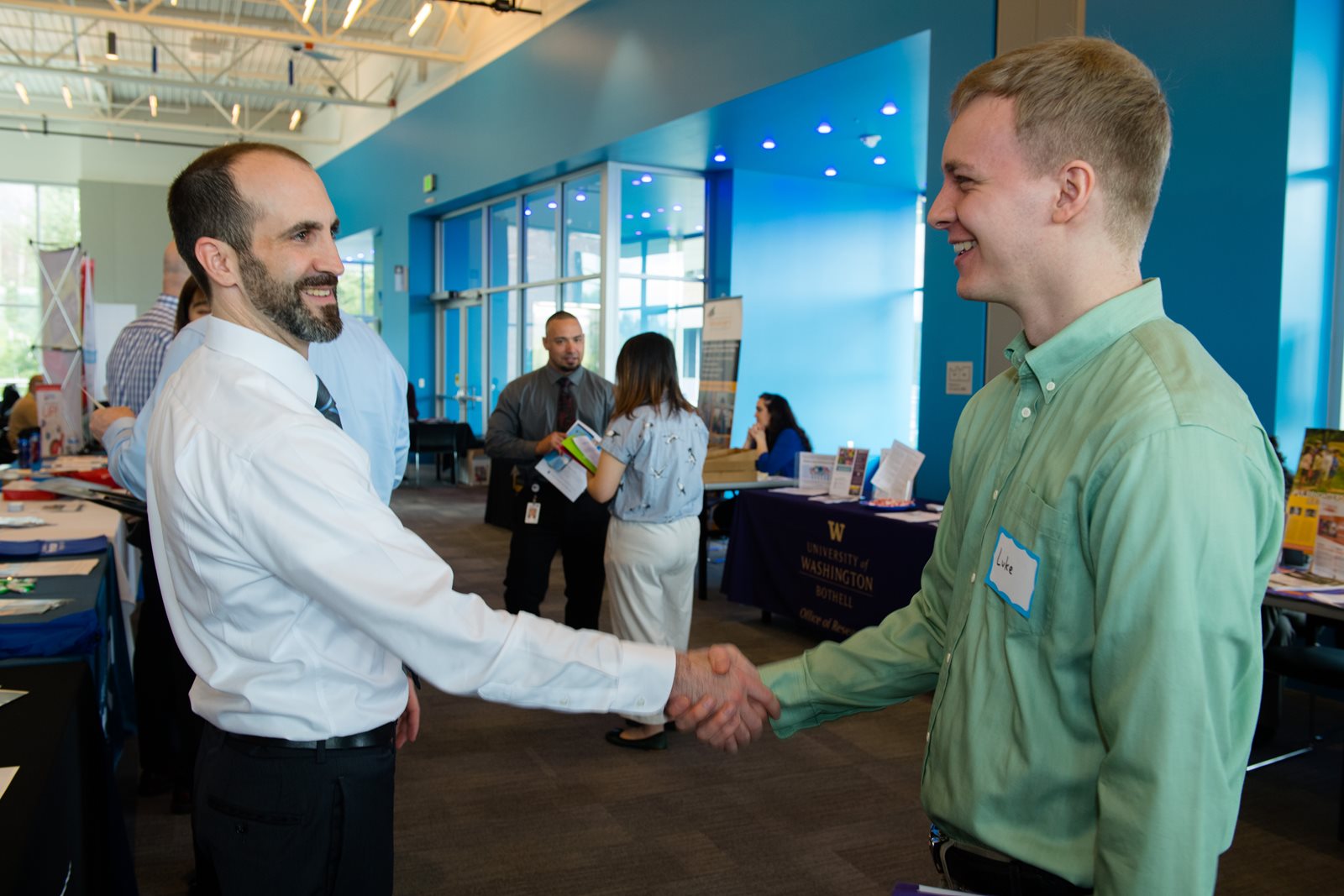 Photo: David Postforoosh, left, greets Luke Selbeck. (Photos by Marc Studer)
"Many of these students bring real world work experience and have developed a strong sense of work ethic," Postforoosh said. "This has translated to students who've hit the ground running in our professional work environment, and they've become loyal, devoted and successful employees."
The fair was hosted by UW Bothell Career Services in partnership with Cascadia College. It was sponsored by JC Penney. In addition to visiting companies' booths, students also could have their picture taken for their LinkedIn account at a photo booth operated by the UW Bothell Alumni Council.
Career services also prepares students for the professional world with resume reviews, on-campus interviews and networking nights.

"I was introverted," admits recent computing science and software engineering graduate Luke Selbeck, right. Career services helped him with mock interviews. "They gave me tips on how to make eye contact and show excitement," said Selbeck who landed an internship with Tyemill, a Seattle software research and development company.