Michael Goldberg, associate professor in the University of Washington Bothell School of Interdisciplinary Arts & Sciences, died Monday at the age of 57. He had diabetes since he was a teenager and had undergone years of dialysis for kidney failure.
Goldberg joined the UW Bothell faculty in 1993 in American studies.
"Professor Goldberg was a valued member of the UW Bothell community, and he was a good friend to many. Throughout his illness, he was willing to move mountains so he could be in the classroom challenging his students. We are saddened by his untimely passing, but he leaves a legacy that will continue to inspire us," said Chancellor Wolf Yeigh.
"Michael's core commitment to what is best for our students is legendary," said Susan Jeffords, vice chancellor for academic affairs.
"He was absolutely critical to the development of the School of Interdisciplinary Arts & Sciences and UW Bothell as a campus," said Dean Bruce Burgett. "What stands out most to me as I think back over his career is his absolute and unwavering commitment to the success of all of his students. His presence will be deeply missed and his influence lasting."
Goldberg is survived by his wife, Elizabeth de Forest, and teenage sons Asher and Jonah.
Known as an enthusiastic teacher with a sense of humor who challenged students, Goldberg taught core courses in American studies with an interest in the intersection of history and cinema, particularly Hollywood films. He once taught a class on romantic comedies.
"I believe the job of a university professor is to give students the opportunity to gain the skills, knowledge and experience that will help them to expand their personal horizons, to become more effective and active citizens and to have the ability to take the next step toward a range of possible vocations," Goldberg wrote about his teaching philosophy.
Goldberg earned a Ph.D. from Yale in 1991. He won the UW Bothell Distinguished Teaching Award in 1996 and a Worthington Distinguished Faculty Award in 1998. In his spare time, Goldberg also enjoyed cooking, gardening and making music with UDubB Jammin,' a mix of faculty, staff and students, shown here performing at the 2015 staff appreciation breakfast. Goldberg is on the left.
His medical problems were well known, but he didn't let them slow him down, said Quinn Russell Brown, who had Goldberg for his capstone portfolio class in 2013 when he graduated in society, ethics and human behavior.
"He had home dialysis five times a week so he could teach during the day. He came to work using a walker when he had to. He did what he had to do to show up to work every day. He really did care about teaching and his students," said Brown.
Brown also was editor of the Husky Herald and wrote a story about Goldberg and organ donation for the Everett Herald where he went to work. Learning more about Goldberg, they became friends.
"He was never one to cast off a student concern or to put himself above anyone. He was very much on everyone's level. We were all lucky to have been on his level," said Brown who is now digital editor of the UW Columns magazine.
A memorial service for Michael Goldberg will be held Sunday, Jan. 1, at 11 a.m. at Temple Beth Am, 2632 NE 80th St., Seattle.
Memorial donations may be made to:
The Children's Defense Fund
http://www.childrensdefense.org/
Fare Start
http://www.farestart.org/
Northwest Kidney Foundation Fund for Hemodialysis Education
https://www.nwkidney.org
Planned Parenthood
https://www.plannedparenthood.org/
UW Bothell Student Emergency Fund
https://www.washington.edu/giving/make-a-gift/?page=funds&source_typ=3&source=UWBSEF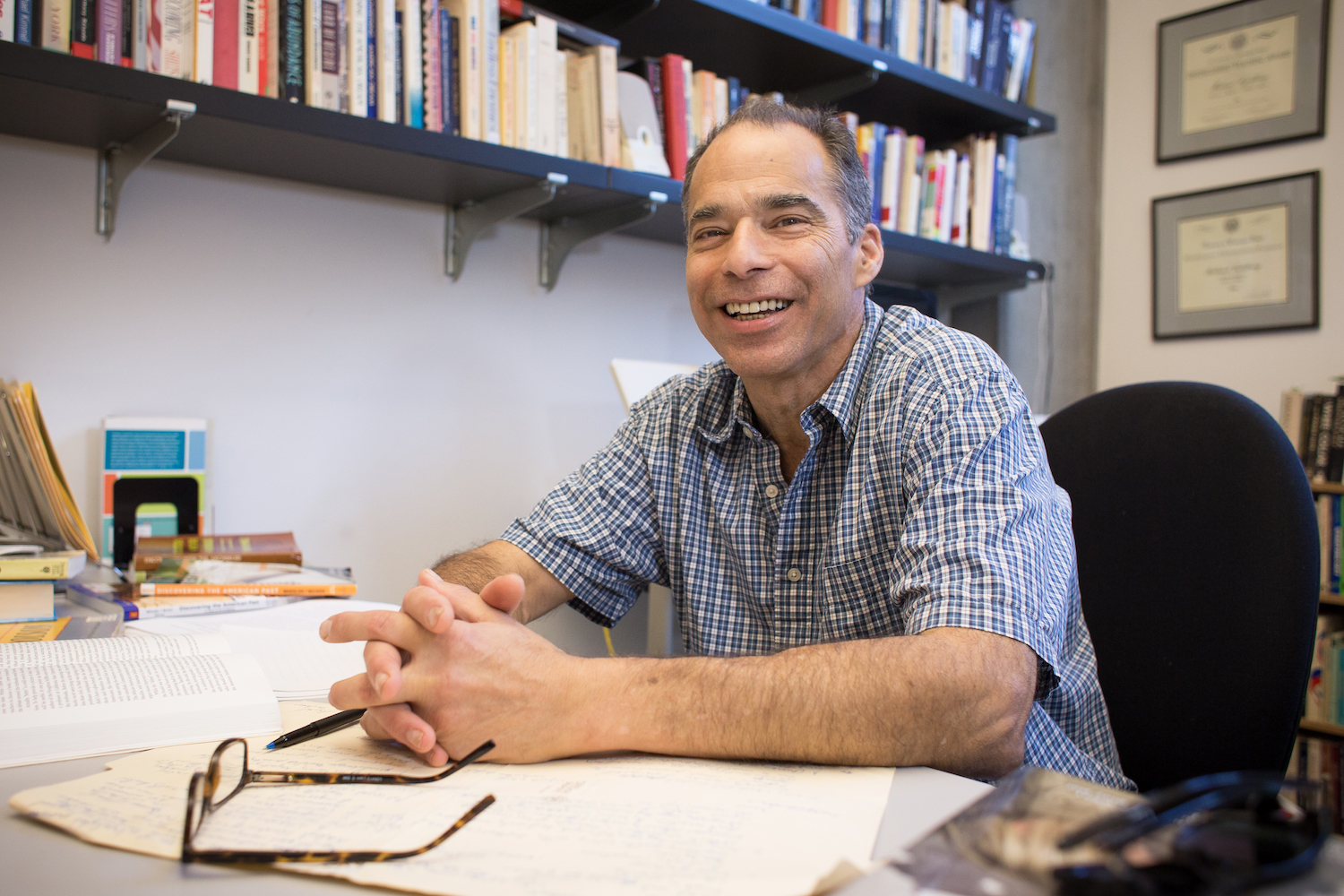 (Michael Goldberg photos courtesy of Quinn Russell Brown)