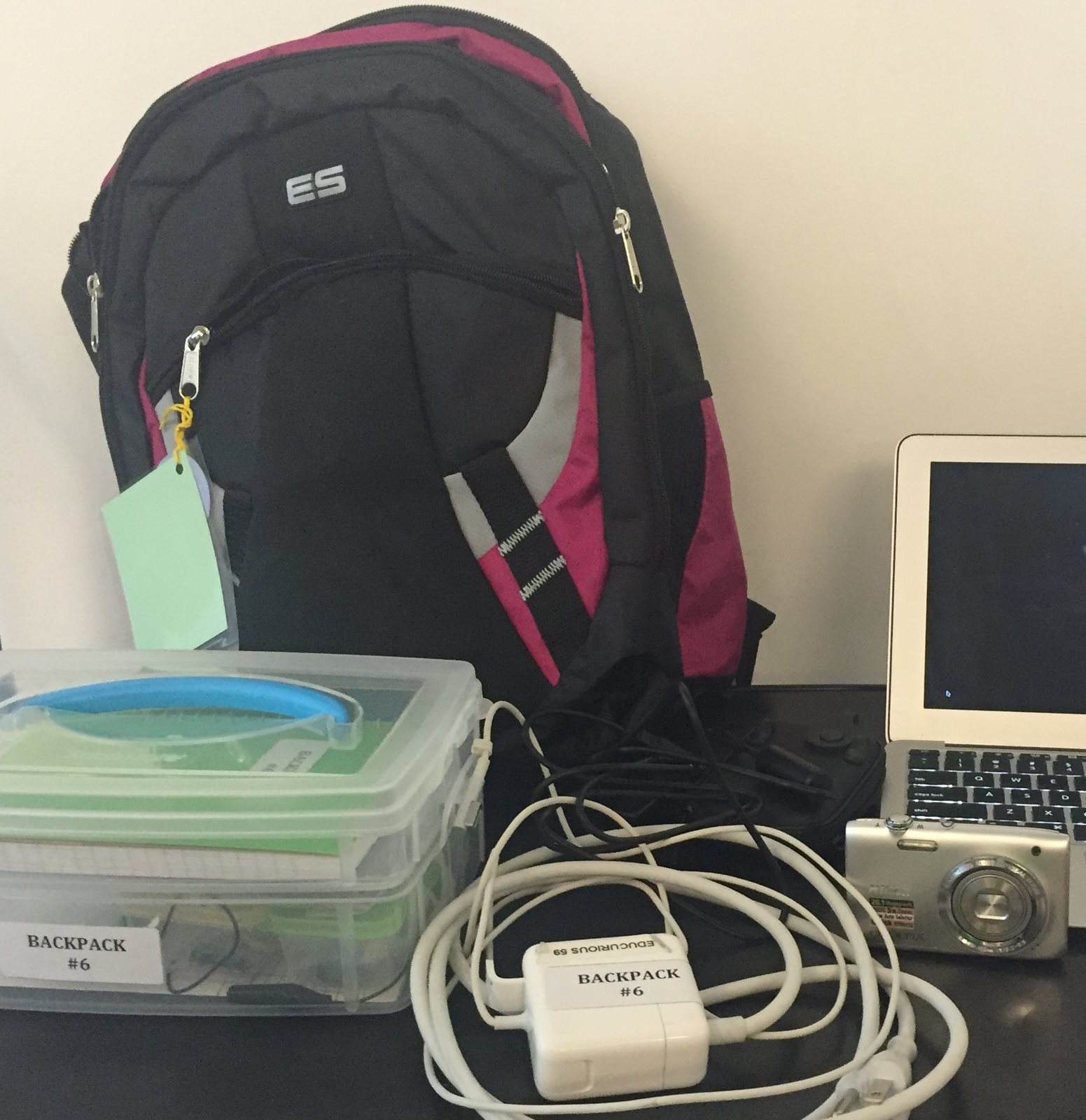 Robotics workshops are being held this summer at the Daybreak Star Indian Cultural Center and Seattle Public Libraries using the Backpacks for Science Learning project in which University of Washington Bothell is the lead.

The idea is to make engineering education accessible to families, especially groups underrepresented in science and technology fields.

Four weekly workshops that began July 7 at Daybreak Star in Seattle were hosted by Red Eagle Soaring, a Native American community youth program. Another series of workshops started July 19 at Seattle Public Libraries.

Families were recruited for the workshops to learn about circuitry, robotics and e-textiles – smart garments with embedded electronics. After the workshops, families take home backpacks with additional activities. Photo: Examples of sewn circuit e-textiles.

The library, Red Eagle Soaring, UW Bothell's OpenSTEM Research, The University of Washington Seattle Institute for Science + Math Education and the Pacific Science Center are partners in the three-year Backpacks for Science Learning project. It's funded by a $2.4 million grant from the National Science Foundation.

The partnership leverages the expertise of all involved, says Carrie Tzou, left, associate professor and director of OpenSTEM Research at University of Washington Bothell. University researchers are studying how families engage with workshops and backpacks, especially how these experiences start young people to think of themselves as engineers or scientists.

Another part of the program is professional development for librarians and community educators to help them make engineering education available to a diverse audience. The backpacks are intended to become a community resource in circulation at the libraries, Science Center and Red Eagle Soaring. Part of the study is seeing how well it works, Tzou says.

Researchers should have something to say about their findings by next summer, she says.

The project is expected to directly reach 2,500 young people and it could affect thousands more if the backpacks for science model is adopted by other libraries and learning centers.