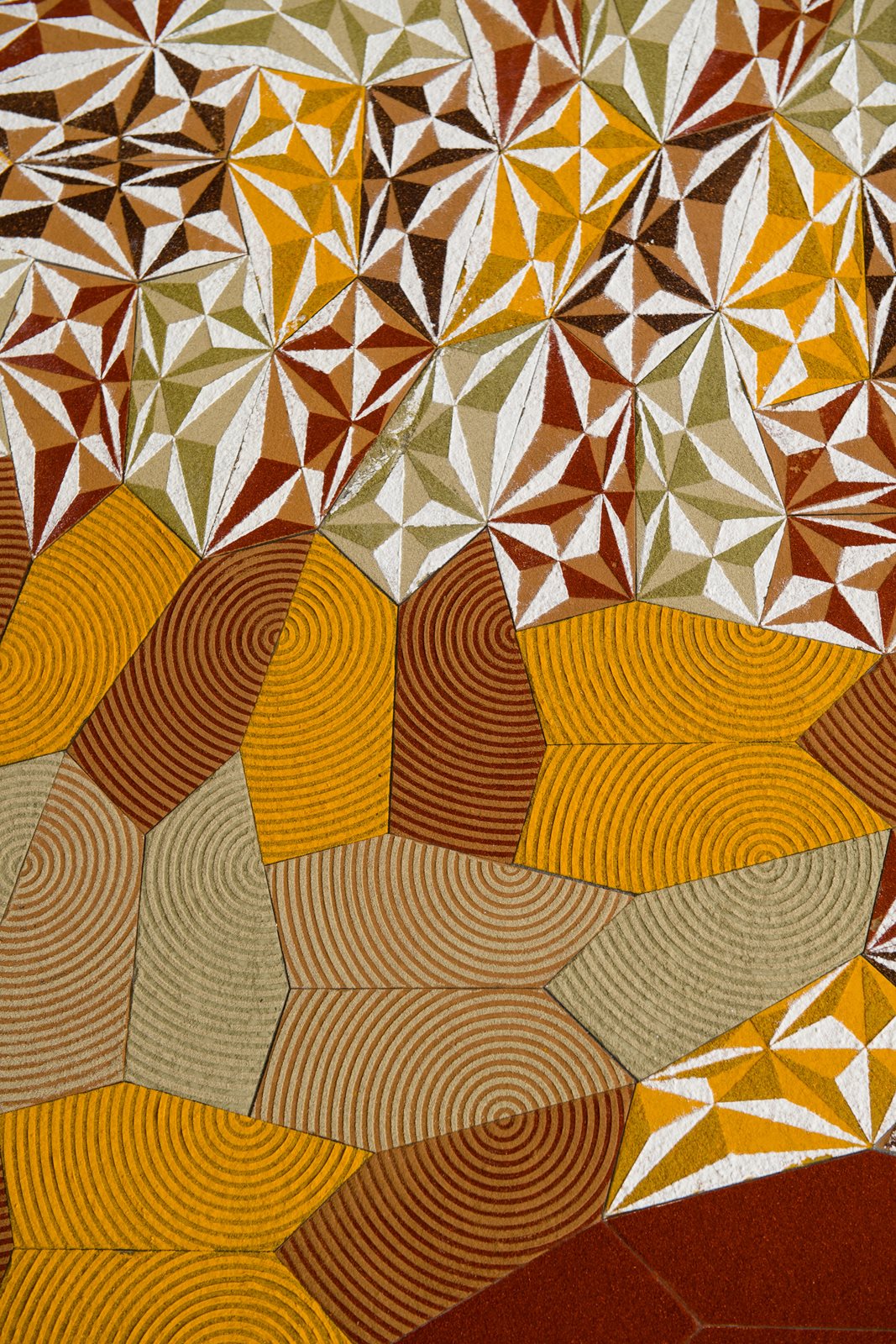 A sculpture created with herbs and spices, following the pattern of a mathematical discovery at Univeristy of Washington Bothell, was completed at the fourth-floor vista of Discovery Hall. If this were a new field, it might be called "aromathematics."

Sculptor Stephen Watson created the artwork May 18-19 by sprinkling curry, paprika, chilies, rosemary, sage, oregano, cinnamon and onion powder on pentagon-shaped pieces of Plexiglas about the size of a slice of pizza.

Then he arranged the pieces on the floor in the pattern discovered by UW Bothell mathematicians Jennifer McLoud-Mann, Casey Mann and David Von Derau. Von Derau completed his undergraduate degree in 2015 with a major in math and a minor in computer and software systems.
Photo: left to right: Jennifer McLoud-Mann, Stephen Watson, Casey Mann

Watson is an assistant professor of art at Samford University in Birmingham, Alabama, known for creating temporary, sensory works of art that are a visual and aromatic experience.

Watson speaks of the 6-foot mosaic or mandala as a living thing that belongs in the space. He says it took him three tries for the right orientation, with colors complementing the trees out the window and shapes contrasting with the grid lines of the building.

"It's happy," he said.

McLoud-Mann also is pleased by the intersection of mathematics and visual art.

"Stephen turned a beautiful thing in my mind into an even more beautiful thing," she said.

(Photos by Marc Studer)