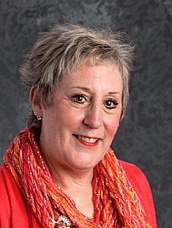 By Douglas Esser
A principal who earned her master's degree in leadership at University of Washington Bothell was recently honored as one of 18 to receive the Washington State Regional Distinguished Principal award from the Association of Washington School Principals.

Bonnie McKerney is principal at Maltby Elementary, a school with 400 students in kindergarten through fifth grade in the Monroe School District of Snohomish County.

McKerney earned her master's in UW Bothell's Leadership Development for Educators (LEDE) program in 2013 and became the principal at Maltby in 2014.

The Monroe resident taught students in grades kindergarten through eight for 30 years in the Mercer Island and Northshore school districts before making her career change. She had dreamed of moving into administrative work but waited while she raised her four children.

The LEDE program allowed her to earn her master's while continuing to teach. It offers a balance of Saturday meetings, seminars and supervised internships in schools.

They were "really a lot of work," McKerney says. They also were great preparation.
"All of the work in that program was tied to actual leadership that we would be doing or were doing," McKerney says.

She credits the close relationships and feedback she had with her teachers, including the school's dean Bradley Portin and Fredrika "Deka" Smith, who is now the Monroe School District superintendent.

Others in her cohort group – the former LEDE students now in leadership positions — still support one another, when questions and issues arise, she says.

The common denominator in running a class and running a school is the students, she says.
"It's still in the service of kids. I try to keep that in mind. We're all about the kids," she says. "That's the hat I keep on."

UW Bothell's Leadership Development for Educators program started in 2011 and is graduating 14 people in its sixth cohort this spring, said Michele Graaff, adviser for the LEDE program in the School of Educational Studies. Another 19 are in the first year of the two-year program that leads to a master of education degree and principal certification, and nine more are taking advantage of an early start spring program.

Of the last graduating cohort, 80 percent moved directly into principal/vice principal roles, Graaff said. Of all 64 alumni, about 60 percent are serving in principal roles. Another 10 percent serve as vice principals and 20 percent in district administrative roles, Graaff said.

The LEDE program accelerates a professional career and practically doubles a salary. It varies by district, but the average salary in Washington for an elementary teacher is $50,200, and $51,500 for a secondary teacher. For an elementary principal, the average salary is $105,300, and $109,300 for a secondary principal, according to figures from the Office of Superintendent of Public Instruction for the 2014-2015 school year.

Her advice to others who might be considering moving up to a leadership position?

"I'd say go for it," McKerney says.

McKerney says her children, who didn't see her much on weekends when she was in the LEDE program, came with spouses and grandchildren to see her receive her distinguished principal award.

"I wanted to show them it doesn't matter when, you just persevere. It doesn't matter if you wait, you persevere," McKerney says. "You follow what you need to do."

The LEDE program has rolling admissions for either spring or autumn quarter. Autumn is for students who can document a good amount of formal teacher leadership experiences. The spring early start is for students who do not have as much leadership experience and benefit from additional time with faculty and an internship.

You can read more about the LEDE program and complete a supplemental application on the website.